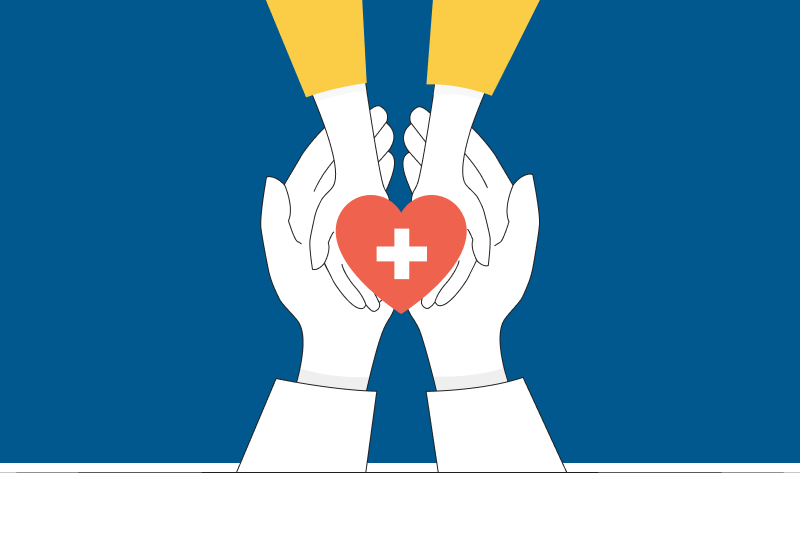 What is Sana MD?
Sana MD is a health center for advanced primary care located in Austin, TX. Sana members on PPO Plus plans can make free and unlimited appointments at Sana MD, which offers:
Comprehensive primary care
On-site labs
Many common procedures on-site
Full-time care coordination, including referrals to specialists and assistance navigating the suite of health and wellness partners included on Sana plans
Sana MD's goal is to flip the script on the traditional primary care experience — which usually involves long wait times in a cold and clinical environment, rushed conversations with providers, pricey copays at every visit, and health insurance confusion.
By contrast, Sana MD is a warm and inviting facility where you won't spend all day in the waiting room. Your primary care provider (PCP) will spend 30+ minutes getting to know you as a person during your first visit, so they can make informed and holistic decisions about your care. And your visits are free and built into your health plan, so you never have to worry about unexpected fees.
New Patient Visits at Sana MD
We interviewed Sana member Allison Grahl about what it's like being a first-time patient at Sana MD — from finding the facility, to meeting the staff, to receiving follow-up communications after the appointment.
Her overall experience was a positive one. She shared that she's "never had such a cool experience with a medical facility or an insurance."
Keep reading to find out what surprised and impressed her about Sana MD.
Comfort and privacy in the clinic
When Grahl arrived at Sana MD, she was initially struck by the accessibility and aesthetics of the clinic.
"Parking's really easy. Getting in there is super easy. The building is gorgeous."
She felt that the facility was decorated and furnished with the patient's comfort in mind — more so than other doctor's offices she'd visited in the past, "it really felt like the focus was on making customers or patients comfortable."
The distance between exam rooms as well as the ambient noise in the office made her appointment feel private, which she appreciated.
"It made me feel better knowing that if someone's in the other room, they couldn't hear what we were discussing."
Attentive, thorough care team
When she arrived, Grahl's nurse was "there to open the door" for her and welcome her by name.
Once Grahl was checked in, she only waited "maybe a couple of minutes for the doctor to come in."
Her PCP took the time to get to know her, asking her questions about her mental health and her lifestyle in addition to her physical health.
"I love everything about her. I think she's really thorough… And I've never, ever been to a doctor's appointment that lasted longer than maybe 30 minutes. And I think I was with her — the first time — maybe over an hour or an hour and fifteen minutes. And I just felt like every one of my concerns, I was able to voice and discuss with her."
This was a refreshing change for Grahl, who said past doctors had been overly fixated on quantitative data like body mass index (BMI) and ignored the things she wanted to discuss.
Grahl got blood work done on-site during her first visit. She said it was "really, really convenient that I didn't have to go to an outside location." She also appreciated that the results of those labs were quickly and easily accessible. 
At the end of her New Patient Visit, Grahl's care coordinator came into the room to ask if she had any questions — and to share additional resources that she could use for free on her Sana plan. After the appointment, she helped Grahl find a specialist who had availability to see her in a timely manner.
"I feel like I could call her if I needed assistance… And I have, I have done that. I needed a second doctor and she was like, 'I got you here.'"
$0 healthcare and wellness options
Finally, Grahl discussed how she uses Sana's suite of high-quality healthcare partners to complement the care she receives at Sana MD. Even before her first visit to Sana MD, she was already utilizing many of the $0 care options included in her Sana plan, such as:
Having experienced the positive outcomes of these services herself, she is passionate about spreading the word to her coworkers (who are fellow Sana members):
"Just being like, 'Hey, look, you can get therapy and it's covered and it's good therapy…' I just wanna make sure that they know and are… getting the most bang for their buck and really being able to take advantage of all of these really cool features that Sana has to offer."
If you want to offer your employees "very literally life-changing" health benefits, get a quote from Sana today.