Startups and Small Businesses: Everything you need to know about health benefits for medical providers
Maintain your medical staff's well-being by offering health benefits. Learn about the best plans for healthcare providers.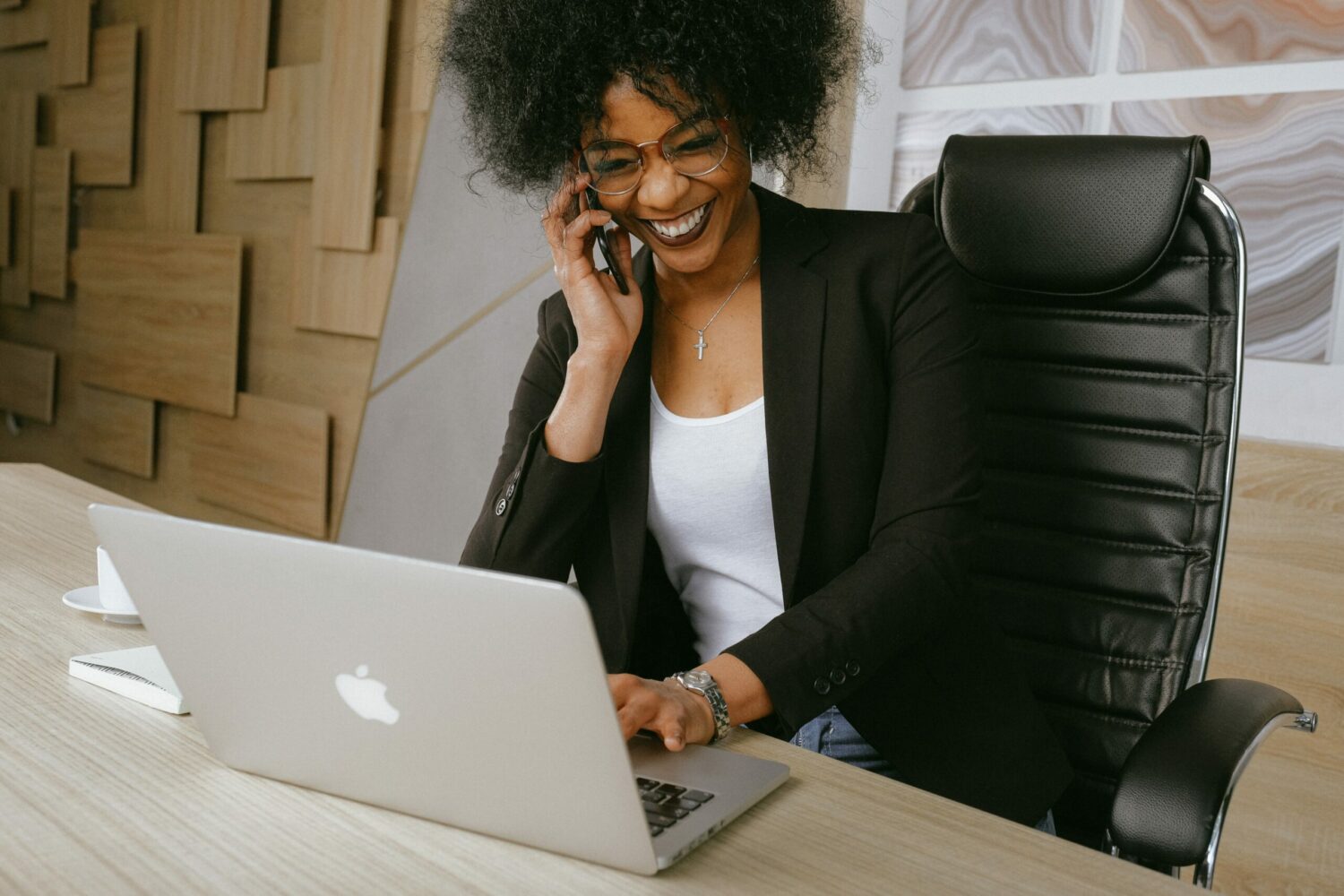 The unique health benefit needs of medical providers
Healthcare professionals (doctors, nurses, assistants, dentists, among others) have historically faced multiple pressures in the workplace. In the wake of the pandemic, these difficulties have reached unprecedented levels detrimental to their health, well-being, and job satisfaction. The pandemic's impact on healthcare professionals can be seen through the declining retention rates in the healthcare industry. To help combat these retention and recruiting challenges, healthcare providers can offer top-notch health benefits.
To keep up with the current, popular health plan offerings, healthcare companies of all sizes must adapt to the emerging needs of their current and potential staff. Recent McKinsey data place some of this issue in perspective:
By the time the survey was conducted (from July 16 to 24, 2021), 84% of survey respondents had said they still had problems with nursing workforce coverage.
60% said they had trouble getting enough clinical support staff.
Vacancy rates and turnover rates for nurses have also gone up, according to respondents.
22% of nurses say they may quit their direct patient care roles in the next year.
Additionally, the Agency for Healthcare Research and Quality (AHRQ) studies  provide even more insight into the issue of physician burnout:
More than half of primary care doctors say they're stressed out because of work and time constraints.
Over half of the doctors report feeling time pressure when they conduct physicals.
Doctors' dissatisfaction, stress, burnout, and intention to leave the practice were strongly related to work conditions like time pressure, chaos, low control over work pace, and unfavorable organizational culture.
Even though physicians are affected by deteriorating working conditions, patient experience  has not declined because "they (physicians) act as buffers between the work environment and patients' care."
Investigators found that lower-quality care was not caused by burned-out doctors but rather by the organization that burned them out.
The findings above illustrate significant organizational challenges, including providing the best health insurance for healthcare workers. Discover some of the advantages of providing health benefits for medical providers and healthcare staff in the next section.
Benefits of offering high-quality healthcare plans for medical providers
Here are some of the most relevant advantages of offering comprehensive insurance plans to your healthcare staff
For your company: Better retention and recruiting
Usually, your company and your employees share the cost of health insurance. When the employer covers medical expenses through a robust healthcare plan, top employees will often select the best health plan and utilize the benefits. Encouraging employees to sign up for health benefits can help with retention and productivity if they proactively manage their health.
In recruiting, almost any candidate applying for a position will consider your company's overall compensation package. Potential applicants will carefully inspect their health benefits before deciding whether to apply for a position.
For covered employees: More happiness and productivity
With rich health insurance plans, your employees will be happier, healthier, and more productive. In addition to helping them overcome stress and burnout from their daily duties and responsibilities, you'll likely notice better financial performance with a more motivated staff.
Over time, providing healthcare plans becomes necessary for your business to remain stable, no matter how small it is. You will reduce turnover and improve productivity while enhancing your brand's reputation as a recruiter and employer in this competitive industry.
Key considerations for the healthcare industry
Doctors, dentists, nurses, patient assistants, and other field professionals face significant challenges that may eventually require care from another healthcare professional. Here are a few examples.
Mental health for physicians, nurses, and dentists
Stress, burnout, and other factors can significantly affect health professionals' mental health.
For example, the "Physician workload survey 2018" found that 74% of doctors saw burnout symptoms in others, and over half thought their workload had affected mental health. Furthermore, doctors have a higher suicide rate than any other profession – a rate more than double the general population. About half of doctors think that the idea of caring for one's mental health is taboo, and two-thirds wouldn't consider seeking mental health treatment.
Based on data from the study "Prioritizing the Mental Health and Well-Being of Healthcare Workers: An Urgent Global Public Health Priority," roughly 44% of doctors reported burnout symptoms in 2017, compared to about 54% in 2014 and 45% in 2011. The levels of physician burnout fluctuated in the years before the COVID-19 pandemic, but they remained high. As a result of burnout, healthcare workers are twice as likely to commit medical errors, 17% more likely to be sued for medical malpractice, and at greater risk of motor vehicle accidents. In addition to absenteeism, low organizational commitment, and increased staff turnover, there is greater patient dissatisfaction with burned-out doctors.
A comprehensive health insurance plan with mental health coverage can be a critical factor in facilitating the prevention and improvement of these conditions for your employees.
Occupational injuries and illnesses
Since medical facilities, doctor's offices, and hospitals are experiencing severe staffing shortages; it is even more crucial for healthcare staff to remain healthy and productive. One of the ways to achieve this is by preventing and effectively treating occupational injuries and illnesses.
According to injury-specialized legal firm Enjuris, every year, approximately 653,000 nurses, orderlies, assistants, and other workers are injured in the healthcare industry, compared to only 152,000 in the manufacturing industry. The injury rate for nurses is three times that of construction workers. The report lists common occupational injuries with an impact on absenteeism and other variables:
Back injuries: Healthcare jobs are physically demanding, contributing to the estimated $7 billion annual costs of back injuries. Moving patients or lifting heavy objects are some of the actions that often result in back injuries.
Overexertion: Experiencing consistent high levels of stress can cause serious injuries. The likelihood of developing musculoskeletal disorders among healthcare workers is seven times greater than among other workers.
Needle sticks: Medical professionals regularly use needles, which leaves them susceptible to cuts and puncture wounds, which may carry blood-borne diseases such as AIDS or hepatitis B and C.
Violence: The hospital environment is often home to addicts and patients with mental disorders. Often, these patients will have violent outbursts, which can injure their caregivers. The amount of drugs in hospitals also makes them vulnerable to robberies.
Head Injuries: Slipping and falling in the workplace commonly lead to head injuries.
As you can see, healthcare duties can be risky if injuries are not prevented or treated correctly. An agile and flexible health insurance policy will facilitate the early and quality care your staff requires.
Pay and missed work
In many cases, healthcare workers, including nurses and medical assistants, are paid by the hour. To maintain a steady income, they need to stay as active at work as possible. Therefore, they require flexible healthcare. Modern health insurance companies, for instance, offer telemedicine or virtual visits at no cost so that employees are not interrupted at work. Be sure to look for plans that include this kind of service if you have hourly employees on your payroll.
What are the types of health benefits for medical providers?
The following section summarizes the benefits that provide the best possible health insurance plans for your employees.
Access to the member's preferred healthcare providers
Employees want to choose their favorite medical provider, but many plans charge an additional fee for this option. Carriers who have negotiated rates with numerous providers will often charge less. However, some plans charge high out-of-network fees when you opt to use providers they don't have contracts with.
Free telemedicine options
Over the past few months, your staff's patients have become accustomed to receiving medical diagnoses and prescriptions via telephone, videoconference, and mobile applications. Your workers can also take advantage of this benefit. Telemedicine allows them to spend fewer days away from work seeing their preferred physicians. Today, cutting-edge health insurance plans cover it free of charge. Check whether the insurers you are considering provide this service.
Preventive health benefits
Maintaining health and wellness requires both prevention and treatment. Regular physical activity and other lifestyle measures are critical for the optimal health of doctors, nurses, dentists, and other caregivers. An ideal plan might include, for example, fitness classes and other wellness activities as part of the benefits.
Access to mental health care
Across the country, employers in the healthcare industry prioritize employee mental health. Behavioral health coaches, therapists, and psychiatrists are becoming more and more popular throughout all levels of medical professions. Candidates and employees facing mental health challenges can benefit from a health plan that covers these services.
Dental and vision coverage
It is common for people to consider dental and vision services must-haves, even if their health insurance does not automatically cover them. You can opt to pay them separately or have them included in your plan. Remember: Health plans with comprehensive coverage are more appealing to current and prospective employees.
Maternity services
Both before and after delivery, mothers may benefit from specialized maternity care. Maternity care is becoming a more common health benefit that many of your employees or candidates are likely to request or expect.
These and more perks are included in modern health insurance benefits packages to help employers save time and money while keeping their employees healthy and happy.
What to look for in health benefit plans
Before you continue your search for healthcare staff health insurance, it's worth mentioning that the most reliable insurer may not always be among the large and old-fashioned ones you may expect. A growing number of companies offer personalized assistance to small businesses throughout the process, starting with quoting and going all the way to benefits management. Through several channels, qualified and dedicated customer service representatives can assist members with any questions.
Rather than the typical pre-packaged approach to health plans, these companies provide flexible benefits customized to the unique needs of healthcare professionals. Furthermore, you will be able to access sophisticated tech platforms that can assist with benefits analytics, plan administration support, management features, and patient advocacy strategies.
How to implement or change health benefits
It is essential to conduct an internal business analysis before researching the market for the best medical insurance. The following are recommended steps to take before purchasing health benefits:
Step #1: Determine your budget
You should evaluate your available budget to ensure your employees have the most suitable healthcare insurance. Research non-traditional insurance options beyond larger carriers and consider your budget when looking at their coverage options. Some of them save you money and make forecasting predictable for this expenditure easier.
Step #2: Survey your employees
Consider having your employees fill out a survey regarding their preferred benefits. It is important to note their coverage needs may frequently change f due to life circumstances.
A good insurance provider offers modern benefits, including medical, vision, and dental coverage. Other services such as maternity care, telemedicine, and wellness programs may be available free of charge.
Choose insurance companies that won't charge employees for out-of-network services. Certain plans will allow your employees to visit any doctor they want, regardless of whether they are part of the carrier's network or not.
Last but not least, you don't want your employees to fill out extensive health questionnaires. You should pick a health insurance company that doesn't require your employees to submit this form before issuing a quote. Instead, choose a benefits provider that uses a medical data partner to provide employee data automatically.
Step #3: Evaluate your unique eligibility and tax payment policies
In your search for the best medical insurance for your healthcare business, you should include state-specific options based on the location of your company. You will find some states allow certain types of flexible plans for businesses as small as five employees, including Texas and Illinois.
Some states do not allow you to purchase these plans unless you have 25 employees. In California, in particular, companies with fewer than 50 employees find it challenging to buy them.
You should request information from your prospective providers regarding how these variables influence their offer.
How to find a health benefits provider
Some excellent modern insurance companies provide coverage for medical or healthcare-related businesses outside of the legacy big-name carriers. A growing number of contemporary firms offer their clients flexible plans, personalized service, and truly attractive benefits, knowing that one of the most significant human resource challenges is providing competitive and affordable health plans.
Although cost and coverage issues are essential, providing insurance for your healthcare professionals, whether physicians, nurses, dentists, or from another field profession, is a great way to recruit and retain good talent.
Below are some of the aspects to consider when choosing your health insurance provider.
1) Competitive prices
It may seem usual to seek healthcare-focused benefit providers based on their lower cost offer. When you do your research, you may want to take an even closer look at their pricing structure.
Compared to competitor plans, top companies typically offer up to 20% savings each year. Depending on the situation, this could mean saving around $2,000 per employee every year. You can easily find out how much you could save by simply requesting a quote and discussing everything with a customer care representative.
There are other ways in which the best health insurance providers can save you money:
Streamlining claims management and underwriting. For instance, they can keep an eye on members' health. The moment they detect a high-risk condition, they match the person with a case manager to ensure compliance with treatment and find the best, most affordable providers in the area. Doing this extra step will save you money on claims.
Using fixed monthly premiums as a pricing model to control costs.
Giving end-of-year credits to clients who had unused employee contributions after run-out, so business owners don't have to pay for what their employees didn't use.
Providing health plans that are not subject to certain state and federal taxes, as are traditional health plans.
Applying a flat administrative fee to reduce this cost in half.
Depending on your insurance partner, you could potentially save between 10% and 30% on your total insurance costs.
2) Straightforward and hassle-free quoting
You may already be used to the amount of paperwork you and your employees have to fill out in order to obtain a quote from traditional insurance carriers. There are usually health questionnaires you need to complete and past claims records to attach.
A majority of traditional insurance companies examine applicants' medical histories and even check drug registry records to find out what treatments employees have received recently and ongoing. It is difficult to understand how these carriers calculate their rates, and there is no room for negotiation.
In contrast, modern small business-minded benefits providers offer flexible quote requests. With their simplified process, all you need to do is fill out a few simple forms online. Most of these companies will not require you to fill out medical questionnaires to receive an estimate, making your choice simpler, more efficient, and more convenient.
Due to their hectic schedules, it is particularly beneficial for your company's medical staff to find an insurance provider through this method. This helps expedite the search for health benefits so that you can provide them with the best plans and coverage as soon as possible.
3) Flexible, comprehensive benefits
Small and mid-sized businesses can find more flexible coverage options with insurers that specialize in such companies. This means they can easily adjust their plans to the unique coverage needs your healthcare staff has. You get modern health benefits at no additional cost when you sign up for this coverage. This includes telemedicine, mental health, wellness, maternity, vision, etc.
Additionally, your benefits provider may offer an all-access network, meaning employees can consult any healthcare provider they choose. Physician referrals are not necessary for employers to see providers, and they are not limited to in-network specialists.
4) In-house member advocates and customer service representatives
Benefits advisors at these companies are knowledgeable about health insurance plans and can help you select the right one. To help you set up and administer the plan, they're available via different communication channels. You can also get member advocates to help your employees use their benefits.
5) Free apps and tools for benefit management
Find a company that uses modern technology to deliver its services, such as an app or a website. With these tools, benefits managers and HR staff will be more efficient at running benefits in your business. You can handle everything from benefits analytics to plan administration and patient advocacy through powerful software included in your monthly fee.
Choose a modern health plan for your medical and healthcare staff
It is possible to partner with an agile, modern insurance provider that can put together the best possible plan while also meeting your budget and maintaining the health of your healthcare workers.
It takes a great deal of research and calculations to find the right insurer for your healthcare business but knowing that you have a few options can put your company on the right track.
Save time and money by requesting a quote from Sana. Discover the unique offering for your healthcare business: Affordable prices, comprehensive plans for you and your staff, as well as premium technology and personalized customer support. Get a quote today.
Our customers love us.
Sana uses a technology-driven approach to benefits that help employees stay happy and healthy. Benefit packages for employers with full medical, dental, vision and perks without the headaches or hidden fees.