Startups and Small Businesses How to Compare Small Business Health Plans
Are you ready to offer health insurance benefits for the first time or want to switch carriers? It's time to compare small business health plans. Read more to learn how.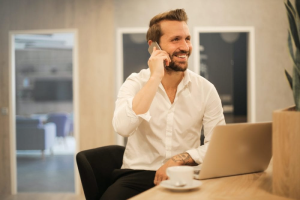 Why do you need to compare small business health plans?
If you are offering health insurance to your employees for the first time or looking to change carriers, it's a good idea to compare small business health plans. Conventional plans may be more familiar, but more options deserve consideration.
Of course, you will need to consider many factors, including your company's location, its size and budget, and the number and dollar amount of employee claims. But, even with your unique company profile, some plans fit your specific needs better than others.
Offering insurance to your employees is a planned decision that takes time to understand. There is no "one size fits all" solution available. There are also different types of carriers. You can find some information online, but it's worth your time to engage in conversations with brokers, PEOs, or carriers' customer service reps who will answer your questions and get customized quotes.
Your employees are the plan's beneficiaries, so give them a say when deciding on health plans. How much are they willing to pay? Do they want their families covered? What type of coverage do they want? Are their preferred doctors and services available in the carrier's network? You can use their feedback to find a plan they'll consider a benefit.
The Impact of COVID-19
We are starting to see the light at the end of the COVID tunnel, but we may never stop learning its lessons. One such lesson is the importance of getting or strengthening health coverage for employees. This topic became front and center in companies with less than 50 employees, where providing health insurance is not mandatory. 
According to the portal Benefits PRO, the pandemic has affected overall workers' health and insurance priorities:
Employee attrition has been significantly higher for those under age 25 and those over age 50 compared to people in other age groups.
People requested more holiday days during the first six months of 2020 versus the same period in 2019 as employees chose to hunker down and remain indoors.
Outpatient hospital visits initially declined upon the arrival of COVID-19 as people stayed home to remain safe, but the visits rebounded to pre-pandemic numbers in October 2020.
During the pandemic, the number of U.S. adults who reported anxiety or depression increased from 1 in 10 to roughly 4 in 10.
The use of both life insurance and medical coverage increased, while total reimbursement spend was lower during the first six months of 2020 compared to the year-ago period.
Chief executive officers began to look at how they could provide benefits that would help employees during the pandemic. On the other hand, employees were understandably concerned, wondering if they had the right level of coverage to take care of any emergencies.
Benefits have remained top of mind throughout the pandemic as employees worry about how the virus might impact their health.
Deciding to provide employees with health insurance benefits is an investment in their health and wellness, translating into better outcomes for your business. Cost is likely a primary consideration; however, you may be surprised to find not all plans will blow your budget.
How to compare small business health plans
Per a recent report by the Kaiser Family Foundation (KFF), employer-sponsored insurance covers approximately 157 million people in America. That is nearly half of the entire population. More specifically, 27% of covered employees in small firms are in a plan where the employer pays the whole premium for single coverage.
With over 30 million small businesses operating and providing jobs to more than 59 million people nationwide, there is no question that offering health insurance has its benefits. It can become a pivotal factor for growing companies to stay competitive.
Here are some best practices to compare small business health insurance.
Take a deep assessment of your company
Before you jump in, take an in-depth company analysis (including an employee survey). This is where you will answer questions like:
What is my available budget? It is vital to understand the factors that will influence the cost of your plan, including the percentage of premiums you can contribute.
How will my company's location and size affect insurance eligibility and tax payments?
How many of our employees would participate in an employer-provided health care plan, and how much would they agree to invest in it?
What are the services our employees would value? Keep in mind that not all health insurance plans offer telehealth and urgent care coverage to small businesses, or they do but charge additional fees for usage. Are these benefits your employees would use and value? If so, you can automatically rule out plans without them.
A business analysis will narrow down your search because you will know in advance what to look for, which options are worth considering, and which ones don't work for your particular situation.
Spend some time online
You may find that some sites are more helpful than others when comparing small business health plans. Take note of which sites are the easiest to navigate and provide the most information about what you need for your business in terms of relevant costs, included benefits, and applicable restrictions.
Leading carrier sites will offer comprehensive resource libraries, easy access to customer service reps, and efficient quote request procedures to make the process faster. Remember that your employees will need quick access to information and get their questions answered, so carriers with robust online support should top your list.
Setting aside time to research online lets you access quotes from multiple providers at once (as long as they are available on their websites) as you compare small business health insurance plans. Read blogs, FAQs, and informational articles to understand better the different insurance terms, the market, and how each carrier differentiates itself.
In addition, it will be easier for you to review different coverage options side-by-side since many websites also provide detailed explanations of their plans. This exercise will let you eventually conduct more productive conversations with agents or brokers in the future.
Talk to the pros
Even with many online resources and quote calculators, you want to talk to an expert who can customize your quote based on your specific needs. Online quotes are typically just a ballpark and won't include all of the costs or terms.
You may notice when looking for small business healthcare is the difference between larger and smaller providers. Smaller, more agile providers tend to offer a more personal touch, with in-house benefits advisors available to answer your questions in-depth. On the other hand, larger carriers often rely on third-party brokers who promote the carrier's benefits.
When researching a traditional carrier, talking to a broker can save you time. They can narrow your search for you based on your needs. The insurance world is complicated. Therefore, these professionals can guide you through the intricacies and help you make more informed decisions.
Some companies have Professional Employer Organizations (PEOs): They are experts who handle administrative employment functions for small businesses such as payroll, health benefits, and compliance. They often obtain less expensive insurance options because they work with multiple companies of a similar size to group their coverage needs together.
However, PEOs give you little control or flexibility over your plans and, if your employees are healthy, your plans could end up being more expensive if you belong to a group instead of buying insurance on your own.
Try not to limit your search to just brokers or PEOs. Modern health plan carriers offer one-on-one customer service advisors at no extra cost. They will help with your research and other administrative tasks so you can focus on other things.
Consider innovative options
Since health plans are an expense for companies, it is a relief to know that there are several options to consider when comparing small business health insurance.
You may have heard or even currently have the more traditional fully-funded plans (health insurance sponsored by the carrier), but there are more to consider, among them:
Small Business Health Options Program (SHOP) is for companies with up to 50 employees. It lets you offer medical and/or dental insurance with flexible conditions when you apply.
Self-funded plans are a flexible form of employer-sponsored health insurance where your company fully pays only for the healthcare that employees use, and you have full control.
Level-funded plans are similar to self-funding but with greater cost predictability. In the event of high claims, stop-loss insurance will cover the expenses that go over a predetermined cap. If claims are low, you get a rebate check or credit at the end of the funding period. With this type of plan, you only pay for what employees use up to the cap.
Compare beyond the price
When you compare health plans for small businesses, you need to look beyond the quoted price and consider other variables that are just as important.
What type of customer service support does the carrier offer post-onboarding? Do they have multiple communication channels (emails, calls, chat) available at any time?
Does the carrier offer any technology, such as a mobile app or portal, to make benefits management easier for your HR staff, benefits coordinator, and employees?
Do the plans include more than just medical and dental coverage, such as vision, maternity care, telemedicine, mental care, and physical wellness? What do these extra benefits cost you and your employees, if anything?
Is it an "All-Access plan," where employees can add any provider they want without out-of-network worries or fees?
Are the plans flexible or are they offering cookie-cutter solutions that do not necessarily adapt to your company's requirements?
Broaden your search to include these innovative and out-of-the-norm insurance options. Thinking outside of the box can save considerable amounts of money and hassles with traditional carriers.
The benefits of having a small business health plan
Giving employees access to quality healthcare services through an employer-sponsored health plan makes sense for several reasons:
Comparing health insurance options is a task that many small business owners dread. There are so many choices in the market, and it can be challenging to know how each one would affect your company's bottom line.
As impossible as this job may seem, a partner like Sana can make the process a breeze. Sana's top-rated plans are flexible, affordable, and tailored to your specific small business health plan needs. A qualified team of benefits advisors will guide you through the research and analysis for a custom-fit, affordable plan your employees will love. Get a quote now.
Our customers love us.
Sana uses a technology-driven approach to benefits that help employees stay happy and healthy. Benefit packages for employers with full medical, dental, vision and perks without the headaches or hidden fees.