Startups and Small Businesses Small Business Insurance Options
From traditional carriers to more innovative plans, learn the available small business insurance options.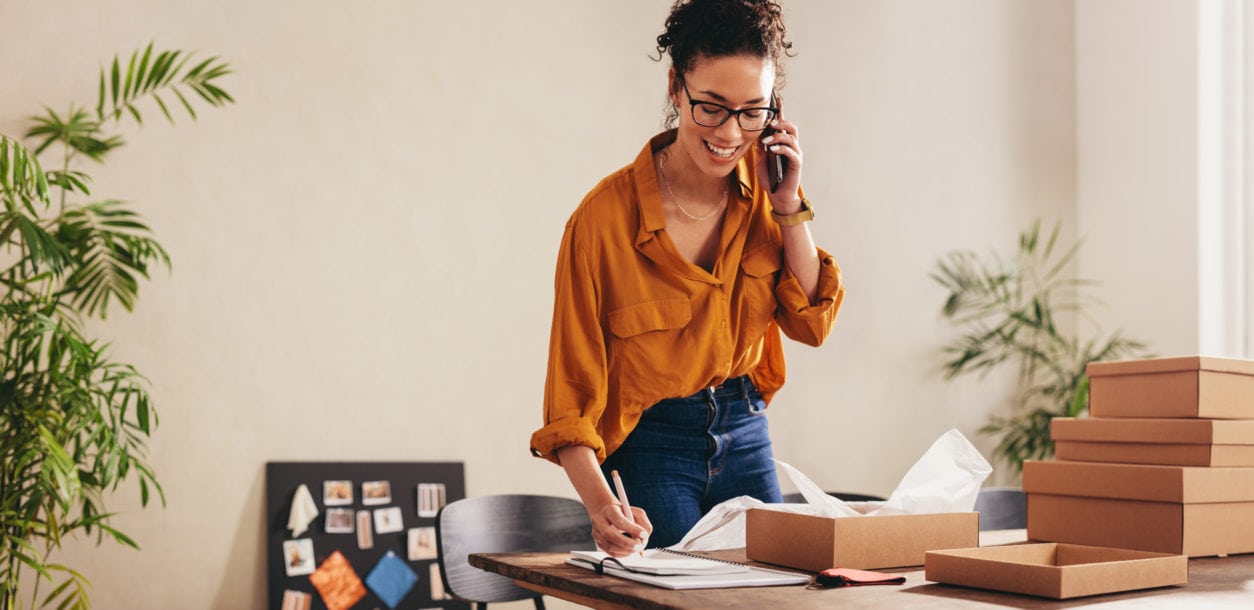 Small business insurance options in America: Outlook and benefits
Offering your employees health coverage plans may be a struggle, especially if your company is a startup with a low-headcount operation. Whether you're looking for small business insurance options for the first time or trying to switch insurers, this is a benefit your company should prioritize.
In America, employer-sponsored insurance covers approximately 157 million people, as reported in the Kaiser Family Foundation (KFF) 2020 Employer Health Benefits Survey. The report's data reveals how the big picture looks like nationwide:
56% percent of all companies offer health benefits to at least some of their workers.
89% of employees work for companies (large and small) that offer health benefits to at least some of its workforce.
48% of businesses with 3 to 9 workers offer coverage, while virtually all firms with 1,000 or more workers provide coverage.
If you have 1 to 50 full-time employees, you are not required to provide health insurance options for your staff. Offering them, however, will give you instant credibility as a small business owner, and help you become a better business owner or human resource manager.
Here's a look at some of the benefits of offering employer-sponsored health coverage:
It helps you retain your MVPs: The above-cited KFF survey reports that 27% of covered employees in small businesses are in a plan where the employer pays the entire premium for single coverage. Twenty-eight percent of covered employees in small firms are in a plan where they must pay more than 50% premium for family coverage. This means health insurance is a shared expense between your company and your employees. Top players are willing to invest in good healthcare benefits when their employer helps with medical costs through a comprehensive plan.
It helps you recruit top talent: Candidates for almost any position in the company will look at the overall compensation package your company offers. They will closely review the healthcare benefits before even applying for the job. In fact, after salary, job seekers give more importance to benefits in job ads. Employers also state their top two reasons for increasing health benefits are retention and recruiting.
It helps you improve your staff's performance: Happiness, health, and productivity go hand in hand when it comes to your employees. You will likely see improved financial performance with a productive staff, as highly engaged teams generate 21% greater profitability. Choosing a rich coverage insurance option for them may also help you go beyond medical, dental, and visual care; and obtain benefits on maternity care, telemedicine, mental health, physical wellness, among others, sometimes at no extra cost.
Even if your company is small, you can see why providing healthcare plans is fundamental to your business's stability. Not providing benefits puts you at risk of increasing your turnover metrics and costs, and damaging your brand's reputation for recruiting purposes.
Besides the high cost, you may be overwhelmed by the complex jargon, terms, and conditions that come with small business insurance options. Let's review these alternatives in the following sections.
Fully-insured or fully-funded plans
Traditional and usually larger carriers offer fully-insured or fully-funded plans. In these plans, the insurer takes the risk of the insurance policy you choose. Businesses pay a monthly fee to the carrier, and the carrier manages the claims and the benefits.
Fully-funded plans tend to be more expensive because they include larger-than-estimated costs in the monthly premiums they charge. This means the insurer calculates the number of claims they believe a group is likely to have and then adds a sizable profit for themselves on top of that amount.
Although these plans come with lower risks for the employer, they are typically far more expensive for smaller-scaled companies than larger ones. Small businesses can pay up to 18% more than large companies for the same health insurance plan.
Self-insurance or self-funded plans
With self-insurance or self-funded plans, the employer sponsors the health plan rather than the insurance company. (KFF) defines a self-funded plan as "an insurance arrangement in which the employer assumes direct financial responsibility for the costs of enrollees' medical claims. Employers sponsoring self-funded plans typically contract with a third-party administrator or insurer to provide administrative services for the self-funded plan. In some cases, the employer may buy stop-loss coverage from an insurer to protect the employer against excessive claims."
Self-funding has become a more popular option for startups and small businesses because it only charges the employer for actual employee claims.
67% of covered employees, including 23% of covered employees in small firms, are enrolled in self-funded plans.
13% of small firms report using a level-funded plan,
Among covered employees in small firms, 31% are in a plan that is either self-funded or level-funded.
This data brings up the concept of level-funding: A type of self-funded insurance with a cap on how much the company spends each year for its benefits. To lower the risk the company assumes, if claims are high, stop-loss insurance kicks in. If claims are low, the employer gets a rebate to cover the difference.
Self-funded and level-funded insurance plans usually cost less than a fully-insured plan because they significantly reduce taxes, administrative fees, and underwriting costs.
Since the carrier has less risk, it can lower its rates for self-funded plans. Among all small business insurance options, this may be suitable for your small operation, especially if you have overall healthy employees who are likely to make fewer claims over time.
With self-funded plans, you control and administer the plan. You can build a stack of solutions and assign an administration resource or team, or you can find a provider that brings all of the necessary functions under one roof. Outsourcing the different functions and administration of the plan brings a couple of benefits. First, it frees your resources up to focus on other HR issues. It also ensures your organization receives responsive, expert customer service support with 24/7 online resources to help you and your employees navigate the plans and the benefits seamlessly.
Another appreciated advantage of self-funded plans is that you keep the claim data as a business owner. You maintain a view into the amount, types, and frequency of the claims, which allows for more transparency into costs and claims. Data will also let you design and implement wellness, prevention, and alternative care programs for your employees. In that way, you contribute to their well-being and lower your future plan costs.
Professional Employer Organization (PEOs)
Professional Employer Organizations or PEOs are experts who help small businesses with certain human resources functions such as payroll, access to benefits, and compliance. Since they have several small companies as clients, they can group these organizations and obtain health insurance options usually available only for larger corporations.
According to the National Association of Professional Employer Organizations, "Small businesses that work with a PEO grow 7 to 9 percent faster, have employee turnover that is 10 to 14 percent lower and are 50 percent less likely to go out of business (…) The employees of small businesses gain access to big-business employee benefits such as 401(k) plans; health, dental, life, and other insurance; dependent care; and other benefits they might not typically receive as employees of a small company."
Working with a PEO could help you explore some of the small business insurance options available for your employees.
You can also work with a PEO for payroll, HR, and other administrative tasks while still carving out a place for your own health insurance plan. Many small businesses like the convenience of a PEO, but they could get a better deal on health insurance not being grouped with other companies. It's always essential to shop around and get quotes from several insurers, both in and out of the PEO.
Brokers or benefits consultants
Brokers or benefits consultants are qualified experts who can help you navigate the benefits process or even explore and choose the right insurance plan for your company. They can guide you through obtaining plans for the first time or changing from one insurance company to another.
Brokers have expertise in the industry and partner up with insurers, so they can sometimes find more competitive prices for your plans. Their guidance is beneficial when comparing fully-funded and self-funded plans, although self-funding or level-funding typically does not require a broker.
With these plans, the brokerage service is free for you as a business owner. Brokers and benefits consultants earn a commission from the insurance company every time they enroll a new client.
Traditional carriers rely heavily on brokers as a third party to offer their services to potential customers. On the other hand, the top smaller insurance firms have customer service representatives. Their knowledge and one-on-one guidance are constructive when deciding which small business insurance option is right for you.
Small Business Health Options Program (SHOP)
If your company has up to 50 employees, you can offer medical and/or dental insurance through the Small Business Health Options Program (SHOP). These plans are available for direct purchase or through a broker. They are part of the Affordable Care Act.
According to HealthCare.gov, SHOP health plans are reasonably flexible, and you can:
Offer your employees a single plan, or let them choose from multiple options.
Offer only health coverage, only dental coverage, or both.
Choose how much you pay toward your employees' premiums and whether to offer coverage to their dependents or not.
Decide how long new employees must wait before enrolling.
You can read through this comprehensive guide to SHOP plans for more information, to check if it's available in your area, and to verify if your company qualifies.
What comes next?
After this general overview of the small business insurance options, it's time to closely examine your company to help you find the best one. Here are some criteria to consider:
Your company's size. Self-funded plans may be a more affordable and attractive option for you if you're a startup or a small business with an overall healthy staff.
Your company's location. Different states have different insurance regulations. Your location will end up impacting your decision and your costs. For instance, some states allow level-funding for companies as small as five employees, but other states require a minimum of 25 or even 50 employees. Taxes also differ from state to state. Self-funded plans don't have to pay certain federal and state taxes that apply to fully-funded plans, but the savings on gross premium taxes can vary from 2 to 6%, depending on the state.
Your employees' lifestyle and age. If you have an older workforce or a large group of employees who are likely to make more visits to the doctor due to lifestyle choices (like smoking or being obese), a fully-funded plan may be a good fit for you because claims have more chances to be higher over time. In this scenario, it is best if the insurance company assumes the risk.
Your budget. Remember that although health insurance is one of the most significant expenses for businesses, they are an investment into your company's future. When calculating how much you can pay for your employees' health coverage and add that item into your budget, take that into consideration.
Your employees' opinions, budgets, and preferences. Ask your employees what kinds of coverage they want, how much they would be willing to pay for health insurance, and what other services and perks they would like to see included in their compensation package. Let them have a say, especially if you're choosing a plan for them to enroll in for the first time.
Your current health insurance status. If your business is unhappy with your existing traditional health insurance plan, you can switch at any time. You don't need to stay for an entire year. Just make sure to have your new insurer lined up already, so you don't affect your employees' coverage. Take this switch as an opportunity to look into a self-funded or level-funded health plan as an affordable, more innovative small business medical insurance option.
Although these items don't give you a definitive answer on their own, they may help you navigate the insurance market more efficiently. Finding a good insurer match takes extensive research and calculations, but knowing that you have a few options available can set you on the right path to healthier, happier employees.
Ask for a quote from Sana to learn more about how modern health coverage for small businesses works: Comprehensive plans, affordable prices for you and your staff, as well as premium tech and customer support.
Our customers love us.
Sana uses a technology-driven approach to benefits that help employees stay happy and healthy. Benefit packages for employers with full medical, dental, vision and perks without the headaches or hidden fees.