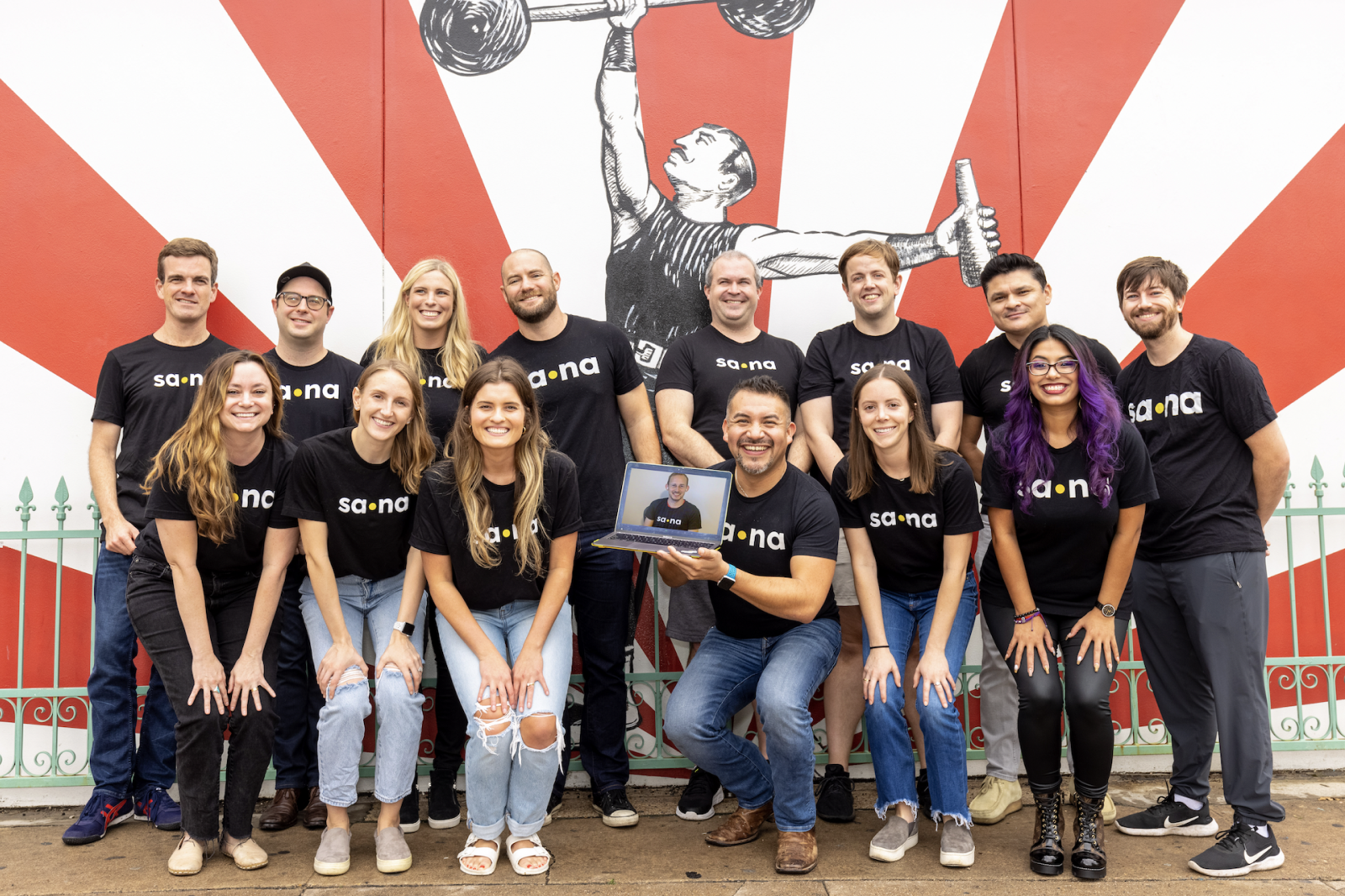 At Sana, our mission is to make healthcare understandable, accessible, and affordable. It's lofty, and we like it that way. Healthcare won't be fixed overnight, but when we look back at what our team accomplished in 2021, we can't help but think we're on the right track. Everything we do at Sana is with the health and well-being of our members, small businesses, and employees in mind.
Here's a quick rundown of some of what we accomplished in 2021.
Mission: Affordable Healthcare
Our members had over 80,000 claims submitted in the last year, and we take on the responsibility of ensuring they are getting fair pricing from providers. We reduced the cost of those medical bills by $88 million to ease out-of-pocket expenses and keep the cost of premiums down for employers in the coming years.
Sana's model enabled us to offer flat renewal rates to 74% of our business customers that trusted us to provide health insurance to their employees. Compare that to our Employer Health Insurance Report findings, where 68% of small business leaders said they received a significant rate increase from other insurers.
Lower premiums also allow for more access. 35% of businesses that joined Sana in 2021 are offering health insurance to their employees for the first time.
Mission: Understandable Healthcare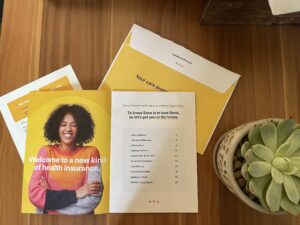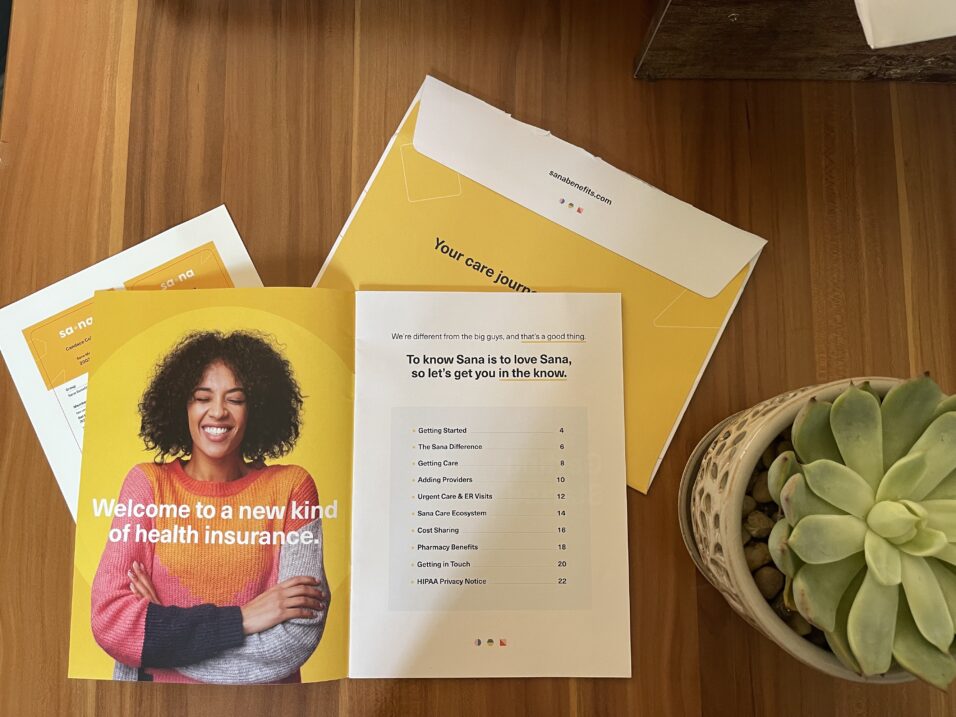 We updated our open enrollment and onboarding process to ensure employees and their families have the information they need to make the best choice when picking a health plan. Our members now receive comprehensive welcome kits in the mail, highlighting care options and ways to get the most out of their benefits.
We also send personalized, automated emails and text messaging to help members understand and use the benefits available to them.
Mission: Accessible Healthcare
We aim to make healthcare more accessible to our members, no matter where they live. We've expanded our ecosystem of Sana Care providers to give members access to high-quality, no-cost care that is proven to deliver better health outcomes.
Including:
Blueberry Pediatrics
$0 virtual pediatric visits, allowing members to call, text, or video with a pediatrician 24/7.
DispatchHealth
At-home urgent care, coming directly to members the same day so they can stay home and recover safely.
2nd.MD
Expert second opinions with board-certified, leading doctors across the country via video or phone.
SWORD Health
Virtual musculoskeletal therapy through clinically-validated programs for all major MSK issues and prevention.
LabCorp
Free labs at any of LabCorp's 2000+ locations.
Sana MD
In June, we announced our plan to open Sana MD, a health center that will provide primary care at no cost to members on most Sana plans in Austin. Sana MD is a joint venture between Sana and Proactive MD, a national leader in Advanced Primary Care. With a modern, spa-like design, onsite patient advocacy services, complex diagnosis management solutions, and an emphasis on building the patient-provider relationship, the health center will go far beyond the boundaries of traditional primary care. It will operate under a value-based care model, incentivizing better care and improved outcomes rather than the volume of patient visits and procedures.
Growth



It's been another year of growth for us, as Sana serves 2.5x more small businesses than we did a year ago. We've also entered three new states: Arizona, Ohio, and Oklahoma. Sana has scaled up hiring to keep up with demand, going from 98 to 142 employees over the last year. 
In October, we announced our latest round of funding – a Series A extension of $20 million. That capital will help Sana scale as we move into new states and invest in key elements of our value-based care approach.
New leadership

Jaime Moran joined Sana as our first Chief Product Officer. Jaime has helped design, build, evaluate, scale, and lead a range of products and services that have improved healthcare quality and outcomes, lowered cost, and improved consumer experience across Aetna (now CVS), Walgreens, Blue Plans, Yaro (acquired by Virgin Pulse) and several other Venture-backed startups.
Nohemi Feltl also joined us as Sana's first Director of Engineering. Nohemi has held software engineering leadership roles over the last 15+ years and has extensive experience working in the healthcare industry at United Health Group and Hennepin Healthcare. Sana's Product-Engineering leadership team is now 50% female and 38% underrepresented minorities.
JD Dowling is our new VP of Sales, leading the charge in bringing Sana to as many small businesses as possible. JD spent the last 3+ years as a sales leader at SaaS management company BetterCloud and has benefits experience from his time at Justworks. JD will be a key figure in our success as Sana continues to grow and enter new markets in 2022.
We've also brought on additional leaders in Sales, Operations, and more, as Sana scales to meet the needs of our business customers.
Provider relationships

Healthcare providers loved working with us in 2021: our provider satisfaction score is over 97%. Sana works with thousands of providers nationwide, and our team is committed to making that process as smooth as possible. We enabled chat functionality to allow providers to ask questions, check eligibility, and more at a moment's notice.
Getting claims paid quickly and correctly is critical to maintaining provider trust. In 2021, Sana had an average claim payment time of 4 days.

Additional highlights:
In March, Sana co-founder and CEO Will Young hosted a panel discussion on value-based care strategies during SXSW. Panelists included leaders from Collective Health, Maven Clinic, and 2nd.MD. Over 500 people registered for the event.
In November, Sana had a company-wide Wellness Week. In addition to sending a wellness box to all employees, there were daily activities, including a mindfulness & self-compassion workshop, a breathwork session, and restorative yoga.
In December, Sana was excited to find out we had won an Austin Inno Fire Award. The award is given to the top 50 innovators in Austin, and Sana was selected as one of the top five health tech startups in the city.
It was an exciting year for all of us here at Sana, and we can't wait to dive right into 2022. We are so grateful for every small business that has trusted us with their employees' care, and we'll continue working toward our mission to fix the broken healthcare system.