Sana's value-based care approach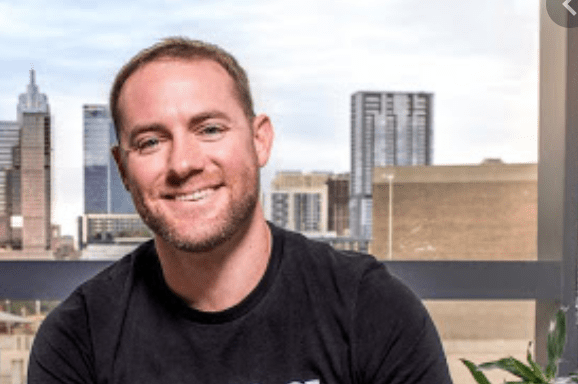 Increases in the cost of healthcare are outpacing inflation in a fashion that is not sustainable long-term. Tying payments for care delivery to the quality of care provided, also known as value-based care, hasn't been common practice. Businesses have seen employee healthcare balloon into their second-biggest expense, devouring most of the income that would have been passed along to workers directly as wage increases in past decades. As Dave Chase stated in his book CEO's Guide to Restoring the American Dream, regardless of what industry you serve, you now also run a healthcare business.
The cost of healthcare all comes down to quality vs. quantity. Most providers are compensated for each test/procedure/service they perform – a model called fee-for-service (FFS) – not by the overall quality of care. While we recognize that the patient's health is paramount to most providers, FFS provides the incentive to provide expensive care that is unlikely to provide any health improvement. In the worst cases, it may lead providers to provide expensive care that is actually detrimental to patient health.
FFS also disincentivizes primary care (due to low compensation) and novel methods of preventive care that are harder to bill for, so we don't invest enough in detecting potential future acute events early or caring for people with chronic conditions. The adverse incentives created by this compensation model are a large part of what drives up healthcare costs for all parties involved – payor, employer, and ultimately, the patient.
Value-based care is a strong alternative to the typical FFS provider reimbursement method. It rewards providers for achieving high-quality health outcomes without unnecessary visits or procedures. With millions of Americans getting a misdiagnosis every year, the value of getting it right and being efficient is crucial in bringing overall costs down.
The Centers for Medicare & Medicaid Services (CMS) has implemented value-based programs within Medicare in an attempt to accomplish three outcomes: better care for individuals, better health for populations, and lower costs. Value-based programs CMS has implemented include performance metrics on hospital re-admission, errors during hospital admission, and dialysis facility success.
At Sana, we've brought in partners specializing in value-based care that allow us to bring costs down for employers and members alike.
Here's what we're doing to make value-based care a reality:
Telehealth: By providing access to $0 virtual visits through Plushcare, our members can get a same-day appointment with a doctor from the comforts of home instead of a more costly and inconvenient visit to the ER or urgent care facility. Telehealth has become a vital part of any healthcare plan.
Pharmacy benefits: Sana partners with SmithRx, a transparent pharmacy benefit manager, to pass through all pharmaceutical rebates and discounts. This allows for fair pricing for members and provides health plans with more predictable and understandable Rx costs.
Centers of Excellence: Members that need complicated surgery get access to Edison Healthcare. Edison can send patients to the country's best hospitals, such as Mayo Clinic and Boston Children's Hospital, that have the expertise and resources they need. For many patients, care is covered 100%, and Edison even offers benefits to cover travel costs.
Imaging: Sana works with Green Imaging to provide members with free or significantly discounted imaging services — such as CTs, MRIs, ultrasounds, and more. By partnering with high-quality facilities and reducing costs for the patient, we aim to equip doctors with all the information they need to provide first-rate and efficient care.
Mental Health: It's an important and often-overlooked part of healthcare, but mental health is essential. To get our members timely treatment, Sana provides access to Ginger, delivering on-demand mental healthcare day or night. Mental health can severely impact physical health, increasing incidences of heart disease, high blood pressure, and weakened immune systems. Getting your body right can start with getting your mind the care it needs.
Maternity: Sana partners with Maven to provide virtual maternity care for every path to parenthood. Those who use the service get access to 24/7 care and video chats with specialists in fertility, pregnancy, OB-GYN, and more. This leads to 36% of members avoiding unnecessary doctor's appointments or ER visits.
Second opinions: In the medical field, as in any other, mistakes happen. But in healthcare, those mistakes can be extremely costly. A recent study showed 12 million patients received a misdiagnosis last year, which led to high and unnecessary healthcare expenses. Sana members get access to 2nd.md for free second opinions and treatment programs via its telehealth app, and can be referred to its highest-quality local physicians for post-consult follow-ups.
In-home care: Sana encourages its members to skip the costly, time consuming, and inconvenient trips to medical centers. At little or no cost to Sana members, Dispatch Health delivers on-demand in-home care for a wide range of illnesses and conditions. Dispatch Health can provide the same services as an urgent care center and the bulk of what an ER can do.
Sana is always looking for ways to bring value-based, high-quality care to our members. It's the most reliable way to make care affordable and accessible, and we'll continue to partner with organizations that will help us support that mission.
Will