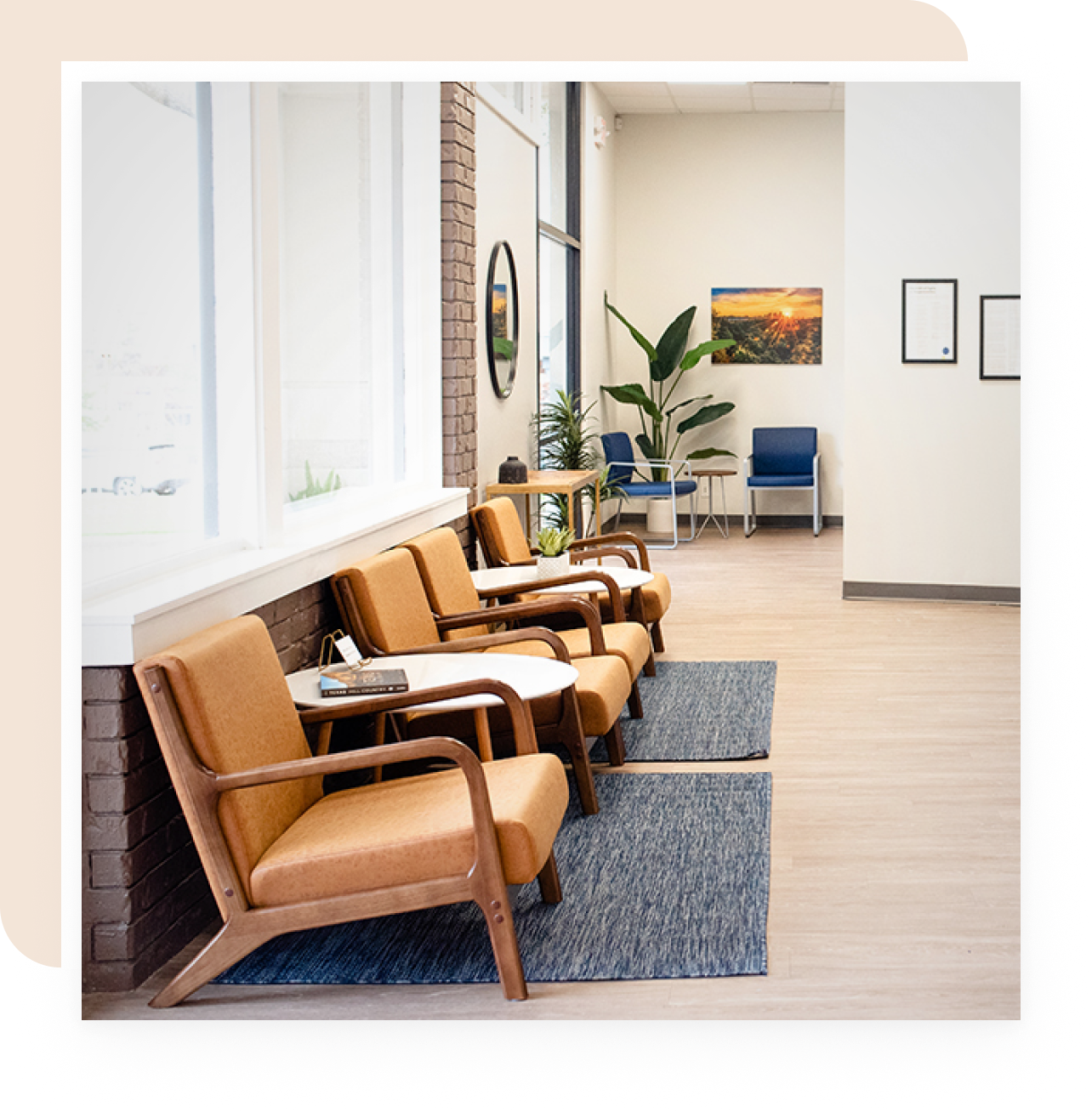 Primary Care that cares about you.
Americans are skipping preventive care appointments now more than ever. And who could blame them? The traditional primary care experience is complicated and cold. But ignoring important health-related appointments can lead to unexpected illness and big expenses. You deserve better. That's why we created Sana MD.
Conveniently located at 1715 W. 35th Street in Austin, Texas.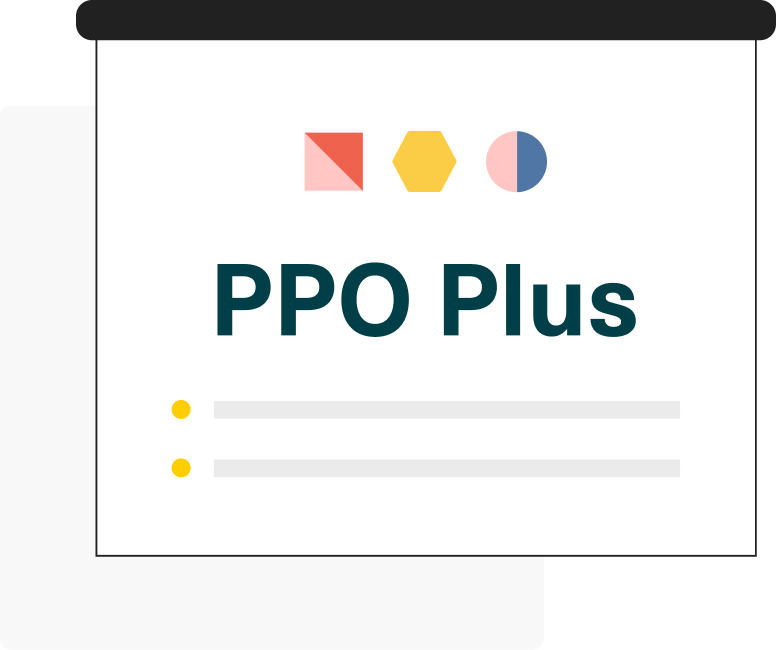 Free and unlimited appointments for Sana Benefits PPO Plus members.
Sana Care was built to give small businesses access to Fortune 500-level benefits. Free high-quality care provides employees with an incentive towards better health outcomes and reduced health care costs.
Lower costs lead to lower premiums long-term for your business, and better benefits mean happier, healthier employees.
*If you would like to receive unlimited, all-inclusive care at Sana MD as a PPO plus HSA member, the flat monthly rate is $80/mo per adult and $50/mo per child. This is a special rate for Sana Benefits members.
Meet your team

Nikki Sytsma
REGISTERED NURSE
Nikki Sytsma received her Associate Degree in Nursing from Dallas College. She has vast experience teaching, supporting, and counseling patients and their families. Nikki and her family recently relocated to Austin with their beloved beagle, Eden. She is passionate about building relationships and making people feel comfortable throughout their care journey. She loves music, singing, reading, and traveling.

Brianna Johnson
FAMILY NURSE PRACTITIONER
Brianna Johnson is a compassionate and dedicated Family Nurse Practitioner with a wide breadth of experience and education. She initially studied Community Health Education at the University of Wisconsin – La Crosse and served in the U.S. Peace Corps in Cameroon, West Africa. There she became interested in a career in nursing and upon her return to the U.S., she obtained a bachelor's degree in Nursing at the University of Maine – Fort Kent. Once a Registered Nurse, she worked as a Public Health Nurse for the Vermont Department of Health and as an Oncology Nurse at the University of Vermont Medical Center. She graduated with a Doctor of Nursing Practice (DNP) from the University of Vermont in May 2020 and completed a Nurse Practitioner Residency at the U.S. Department of Veteran's Affairs in 2021. Since then she's enjoyed working in primary care. She is passionate about preventive medicine and enjoys providing high-quality, evidence-based, and holistic care to her patients. Brianna recently moved to Austin with her husband and their three children. Outside of work, she enjoys gardening, travel, yoga, and hiking.

June Niblett
CARE COORDINATOR
Yunuen "June" Niblett is a dedicated and passionate care coordinator committed to helping our members navigate their unique care journeys. She's provided excellent patient-centered care and education along with tobacco cessation services within ambulatory, community-based, and virtual care environments. She has also led clinical support in patient education and care coordination around chronic disease management. She initially studied respiratory care at Midland College and worked as a registered respiratory therapist in Austin. Later, she completed her Bachelor of Applied Science at St. Edward's University in Austin, Texas as well as her Tobacco Treatment Specialist training at Mayo Clinic Rochester and MD Anderson Cancer Center. June cares deeply about empowering her patients to be more involved in their own health. She prides herself in quality care and education paired with compassion, respect, and dignity. June has 3 children and has lived in Austin for over 20 years. She enjoys hiking, kayaking, and live music events.

April Murrieta
FAMILY NURSE PRACTITIONER
April Murrieta is a board-certified Family Nurse Practitioner (FNP). She has over 20 years of nursing experience. Her background includes serving as a Registered Nurse in acute care, a Nursing Consultant for the state of Texas, and the last three years as a FNP providing family practice and mental health care. She earned her Master's in Nursing at the University of Texas Health Science Center at Arlington. April's diverse work experiences, educational expertise, and passion for the field are proven through her thoughtful, precise, and exceptional interpersonal communication skills. When she is not caring for her patients, April is spending time with her two daughters, taking care of their pets, gardening, camping, enjoying some good music, and traveling. April looks forward to working with her patients at Sana MD to meet them where they are at in their physical and mental needs and determine a solid approach to improve their daily living. April is an LGBTQ-friendly provider.
Sana
A quality provider built in to your health plan
30+ minutes with a dedicated provider
Warm and inviting office space
A Care Coordinator to assist you
A care team that knows your health plan
Convenient location and free parking
Flexibility of virtual video appointments
Free and unlimited appointments for PPO Plus members
Traditional Primary Care
Searching for a PCP that will accept your insurance
Short appointments with stressed providers
Cold and sterile environment
A front desk coordinator who checks you in and out.
A provider who doesn't know your health plan
Fighting for a parking spot and feeding a meter
Pricey copays and unexpected fees
How it works
Log in to your member portal to schedule a visit.
On the day of your appointment, please arrive five to ten minutes early at our health center, conveniently located at 1715 W. 35th Street in Austin, Texas, and enjoy free parking in our lot.
You'll be welcomed by a member of our team. Since Sana MD exclusively serves Sana Benefits members, check-in is a breeze.
Soon, you'll be brought to our exam room where a skilled primary care physician or nurse practitioner will meet with you for 30+ minutes. Together, you'll discuss your unique needs, health goals, and challenges to create a care plan that's right for you.
After your appointment, you'll connect with a member of our Care Team, who'll be your counselor and trusted advisor to help with referrals, second opinions, and all things Sana, including your Sana Care offerings, and is qualified to help you navigate your healthcare with both quality and cost in mind.
You're not dreaming. This hands-on approach is not too good to be true.
We're simply putting the "care" back in healthcare.
See what our members say about Sana MD
"Sana MD is next-level care. It's easy, all-in-one access to a primary care team that's friendly and thorough. I've never been more invested in my health."
"I sometimes have thoughts of leaving my job but the reason I'm staying is for Sana Benefits and Sana MD. That's how important it is to me. It has truly been life-changing."
"If Sana MD was some sort of a movie, I'd say these people in these roles were cast perfectly."
"Sana MD was the first time I didn't feel anxiety in a doctor's office. The staff made me feel welcomed and like we were all on the same team."
"Just absolutely blown away by what Sana has put together for it's [sic] members. I feel so beyond lucky to have access to Sana MD!"