Sana Blog
/
5 small business health insurance trends in 2021
5 small business health insurance trends in 2021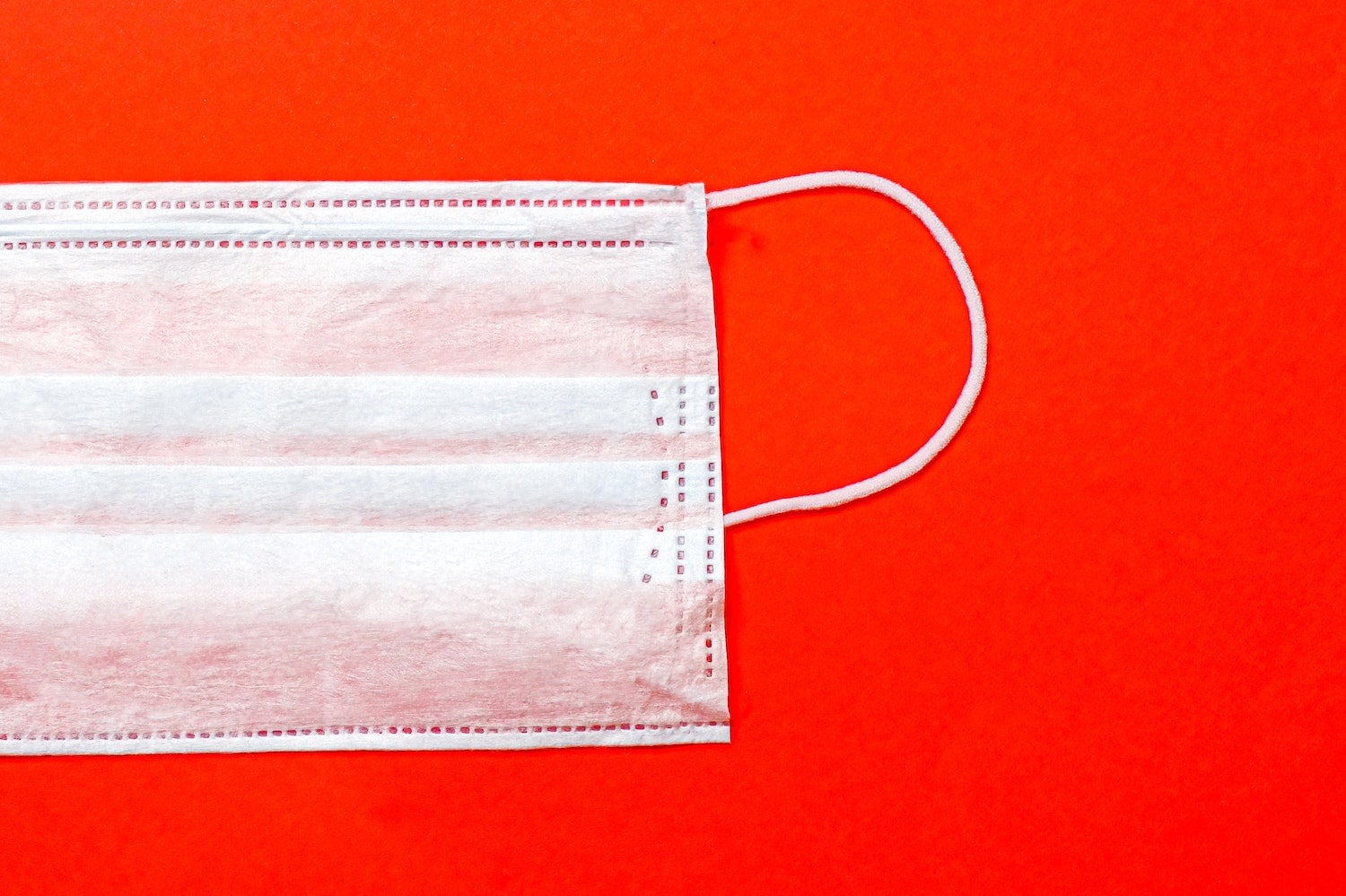 What will small business health insurance look like in 2021?
While COVID-19 is top of mind and will likely drive small business health insurance trends in 2021, there are a few noteworthy developments that were taking shape before the pandemic that will have an impact in the coming year. We've outlined five trends that are sure to get attention.
The rise, expansion, and challenges of telehealth
The use of telehealth has exploded since the pandemic, going from approximately 13,000 visits per week to a staggering 1.7 million per week – just among Medicare recipients. The CARES Act made telehealth more accessible and the Centers for Medicare & Medicaid now cover telehealth appointments, as do many small business health insurance carriers. All of these efforts are intended to give people a safer way to seek treatment for issues that do not require in-person visits. They also help limit hospital visits to make room for COVID-19 patients and preserve PPE.
We expect to see more telehealth appointments in 2021 during and post-pandemic. People have become used to the convenience and accessibility of telehealth appointments, and physicians and specialists have rapidly adopted the technology to support and expand their practices. Hospitals, too, are finding telehealth an effective way to manage staffing shortages, expand coverage, and divert patients from the ER. Telehealth will also expand into new frontiers, such as remote monitoring for chronic conditions, mental health and psychiatry, and rural and highly-remote areas around the globe.
In theory, telehealth is a perfect solution to the many limitations imposed by the pandemic and geography, but as is often the case, there is a downside. Many private insurance companies are beginning to roll back coverage as COVID-19 reimbursement regulation expires. 
To encourage providers to offer telemedicine visits, the CARES Act set the precedent that telehealth appointments be billed at the same rate as in-person appointments. It didn't take long for private insurers, those that offer fully-funded plans, to discover this model doesn't work for them. The benefits of convenience and accessibility are driving patients to schedule significantly more telehealth appointments compared with in-person appointments, putting a financial strain on insurers to cover the costs.
In 2021, expect more private insurance companies to find ways to limit telehealth reimbursements, either through partial payments, establishing a maximum number of allowable telehealth visits, or limiting which issues warrant telehealth appointments.
This challenge is having a snowball effect. If private insurers begin scaling back how much they'll pay for telehealth visits, providers and health systems will feel the pinch. They will likely be unable to accept a reduced rate for telehealth appointments and still pay their bills. This tug-of-war will likely require all stakeholders to find a way to redefine the telehealth model in 2021.
If you are concerned as to whether your private insurer will fully cover your employees' telemedicine appointments in 2021, you have options when it comes to small business health insurance. Look for a self-financed insurance plan that allows companies to pay out of pocket for employee healthcare at a lower cost than traditional plans and offers unlimited telehealth appointments with thousands of providers.
Surprise billing regulation
Finally, there looks to be an end to "surprise" medical bills in the near future. Congress recently passed a ban on these unfair and expensive medical bills that often come to insured patients after they inadvertently receive out-of-network care. For instance, a patient who suffers a stroke, heart attack, or other emergency is typically rushed to the nearest hospital to receive immediate care by the attending physician and specialists. The insured patient has no way or time to research whether each provider is "in-network." Their only interest is getting rapid treatment, likely never considering the cost until they get an exorbitant medical bill.
Another part of this new legislation will ensure that all emergency room medical care is billed as "in-network," no matter if the actual hospital or provider is technically on the insurance carrier's list of in-network providers. This means you and your employees can rest a little easier knowing that when you visit the hospital or ER, you won't be required to pay crushing surprise bills months later. For scheduled procedures, where patients have the time to choose their provider, small business health insurers must notify patients if their provider is out of network at least three days prior to obtain consent to be billed at the out-of-network rate.
This legislation doesn't go into effect until January 1, 2022, but we see a trend forming for 2021. We expect more small businesses will transition to a plan that has no "in-network" stipulations at all. By changing from traditional private insurance to a self-funded plan, small businesses can give employees the ability to see any provider and go to any hospital or ER of their choice without worrying about networks or surprise billing.
PBM regulation
This year, the Supreme Court ruled in favor of states having the ability to pass legislation that requires Pharmaceutical Care Managers (PBMs) to reimburse all pharmacies for drugs at a rate equal to or higher than the pharmacies' wholesale costs. This will not only help national pharmacies that PBMs favor to stop losing money on reimbursements, but it will also support smaller, independent pharmacies that have suffered greatly from the reimbursement disparity. 
Related: Transparent vs. Traditional Pharmacy Benefit Management (PBM)
While Arkansas got the ball rolling in 2015 with its Act 900, we expect this new ruling has set the stage for other states to follow in 2021. It is also shedding light on the problems that arise from PBMs' lack of transparency. PBMs have complete control over drug prices, and employers and patients have no way to understand the reasoning behind their prescription costs or whether there are better drug options.
Thankfully, this legislation will begin to level the pricing playing field, but that doesn't mean PBMs have to act in the patients' best interest. Only when you choose a small business health insurer that partners with a transparent PBM can you be certain that you and your employees are paying a fair prescription cost and receiving all due drug discounts and rebates. We anticipate more plan providers, employers, and employees will demand this transparency in 2021 and hold PBMs accountable or switch to transparent PBMs.
Expanded mental health coverage
The COVID-19 pandemic further revealed America's shortage of mental health providers, as well as its lack of insurance coverage for mental health issues. The problem has been gaining momentum for decades, but with so many more people struggling in 2020 (nearly 41 percent, according to the US Centers for Disease Control and Prevention), it has only gotten worse.
While there doesn't appear that there will be an influx of mental health providers in 2021 to fill the gap, some small business health insurance providers are doing what they can to help. They have expanded their telehealth offerings to cover mental and behavioral health care. Many are offering members unlimited access (often free) to popular mental wellness apps, and various exercise programs.
Psychiatric Times says, "Initiatives aimed at enhancing psychological resilience and treating mental health problems should incorporate conventional and CAM (complementary and alternative medicine) approaches that are effective, safe, affordable, and cost-effective. Examples include a regular mindfulness practice for depressed mood, anxiety, insomnia, and PTSD."
We expect the commitment to mental health and offering these programs will become a trend in 2021 as the after-effects of COVID-19 will likely be significant for months and years to come.
COVID-19 testing and provider visits coverage
Getting tested and treated for COVID-19 should not be relegated to those who can afford to or have access to care. The President and CEO of AHIP met with President Trump in March to discuss how health insurance companies can be part of the COVID-19 solution. According to AHIP, testing and treatment (in person or via telehealth) require no copay or coinsurance, and some health insurance providers will be extending their cost-sharing waivers well into 2021.
Health insurance providers also agreed to waive prior authorization for testing and treatment. Additionally, many health insurance providers are providing financial assistance to providers who are struggling to keep up with demand, including advancing millions of dollars of claims payments to physicians and hospitals. Vulnerable populations and communities of color may also receive more assistance in 2021.
While we are all still learning as we go through this pandemic, we have come a long way. We believe 2021 will be the year of recovery and finding ways to help each other rebuild. Small business health insurance companies can play a key role, improving the health and wellbeing of members and communities.