Sana Blog
/
Building a high-trust, happy, and resourced customer support team
Building a high-trust, happy, and resourced customer support team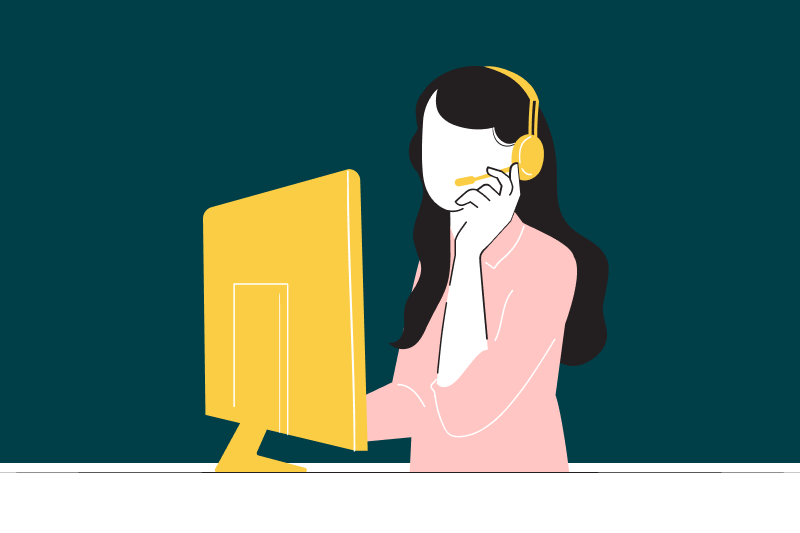 The author of this post is Hilary Dudek, the director of member operations at Sana Benefits. The member operations team provides customer support to our amazing members and their healthcare providers.
Earlier this month, I had an opportunity to attend the Support Driven Leadership Summit in beautiful Portland. I also had the privilege of giving a talk at the event. If you're unfamiliar, Support Driven is a primarily remote community of customer support and success professionals who come together to learn from each other, share best practices, and build strong professional relationships.
Of course, we also empathize with each other in our shared problem solving because we were all customer support agents at one time or another, and we know what it's like to be on both sides of customer interactions. It was a joy to connect with folks I've not seen since our last pre-pandemic summit in 2019 and form new bonds with fresh faces. Over those three days, I came away with some reflections and learnings I wanted to share.
Curiosity doesn't kill cats, it builds trust.
Curiosity
If you've ever taken a training course on delivering feedback to someone, I'm sure you're familiar with the phrase 'approach with curiosity.' If you provide some constructive feedback, it's advised to approach the conversation in a conversational, curious way, listening as much as you are talking. It's a kind and humane way to hold conversations that are probably uncomfortable at best and incredibly hard at worst.
Participating in a coaching workshop about curiosity's role in leading collaborative, high-trust teams of support agents — it dawned on me: Curiosity drives the trust between our members and our member support team.
We, too, are curious about the questions our members have for us.

While our member advocates are extensively trained before they begin supporting our members, there's no realistic way to embed in their minds the massive amount of industry knowledge needed during onboarding. So when you ask us a question that we don't know the answer to, you can trust that we too are interested in learning along with you, and we will find that answer (and possibly the answers to other questions you didn't know you had).

We are curious about what isn't working well for you with our product, and we genuinely want to improve it.

If you give us feedback, you can trust it is making its way to the appropriate teams for consideration.

We are curious about how to improve the Sana member experience.

Nearly all of our member advocates are also Sana members, so we have a unique perspective on how members interact with their health plans and how Sana supports them. I trust my teams to pounce upon clunky or awkward processes for our members, and work collaboratively with other Sana teams to smooth them out.
Overall, this curious approach to supporting our members has worked well for the past four years. Sana's member support team has a consistent customer satisfaction score of over 95%. I feel renewed and excited to continue using curiosity to drive trust between member support and our members.

High-trust support teams positively impact the customer experience.
High-trust support
One of the most impactful talks I attended delved into how to develop high-trust teams remotely. Sana is an entirely remote company, including our member and provider support teams. Some inspirational ideas came out of this talk for me. Many of the speaker's suggestions are things we already do at Sana, such as onboarding buddies and virtual social activities. Others, such as being intentional about creating a shared language, were new and worth exploring. Another interesting observation from this talk was that virtual is not an exact replica of face-to-face, nor should it be treated as such.
Why is building a high-trust member support team so important?
If the team feels secure in their role and aligned with their leadership, it is much easier for them to build trust with our members

. They have the tools and training to do so, and they've experienced firsthand what it's like to build relationships remotely and can use the same approach with our members — whether in an email or over a chat conversation.

Teams with high trust tend to offer more autonomy and decision-making to their people

. We trust our advocates wholeheartedly to choose the most impactful, effective way to solve our members' problems.

High-trust teams are happier and more fulfilled in their roles

. This leads to more curious and engaged interactions with our members!
Elevating the role of customer support directly impacts the customer experience.
The role of customer support
While the tide is slowly turning, thanks to communities like Support Driven, it is sadly still the norm for the customer support team at a company to be viewed as the lowest valued team. Compensation, perks, and time off are often at a disparity with the rest of the company, especially if the support team is remote but the company is not. This leads to a low retention rate among customer support folks as they grow discontent and leave for greener pastures — and it causes low morale and burnout among those who do stick it out. As you can imagine, the support interaction between a customer and a tired, sad agent will probably not make either party feel particularly good.
It was incredibly refreshing to hear from other support leaders dedicated to building up their people rather than tearing them down. It was equally refreshing to share some of the things Sana is doing to ensure our support team is as cared for as the rest of the organization:
Flexible PTO policy.

In Sana's culture, we view our work as a marathon, not a sprint. The impact of this approach is that we value our time off from work to decompress and refresh. We are encouraged to take 15-20 days off a year (not counting holidays) and to completely unplug from work during those times. This time off is crucial to our member- and customer-facing teams. I encourage member advocates (and their managers) to proactively schedule time off, even just a long weekend here and there, never to reach burnout. Our schedules are also humane, meaning we never expect a member advocate to work overtime or work while they are ill. We also flex schedules to support things in life that come up for our advocates. 

Mental health support.

Sana supports multiple employee resource groups, also known as ERGs, which are voluntary, employee-led groups that foster a diverse, inclusive workplace aligned with organizational mission, values, goals, business practices, and objectives. We have a thriving mental health wellness ERG co-led by some of our member advocates, offering a place of support for all employees, especially those who expend a lot of their time and energy supporting others. Of course, as Sana members, our member advocates have access to the same

wellness resources

as our members, such as Vida, Ginger, and ClassPass. 

Product support.

Member advocates use nearly the same platform as members to view and troubleshoot member issues. The administrative side of the member portal is built solely by our fabulous product and engineering teams, and we embrace the opportunity to make it more efficient for our advocates to serve our members. Sana proactively invests time and resources into improving our internal tools, enabling member advocates to serve our members more effectively. 
The effect these measures have on our team can be directly correlated to Sana member support's incredibly high customer satisfaction score and retention rate. Happy, curious, and resourced member advocates will deliver the white glove customer service that our members deserve and expect.
We are doing a lot of things right. 
Doing things right
While attending the Support Driven Leadership Summit allowed me to learn and grow as a professional support-er and leader, it was also incredibly validating to see that Sana is already doing many of the right things to lay the foundation to scale our team in a healthy, efficient way.

Here are some of the most significant items that my teams are already doing:
Tools, processes, and people are in place to onboard our new member advocates efficiently and successfully and continue education for our more tenured advocates.

Clear objectives and key results are documented so that the team understands what success looks like in their role and how to get there.

We brought on a workforce management system to scale our team effectively.

The second iteration of our quality assurance program is in place.

Our team schedules regular check-ins and touchpoints cross-functionally with other teams and leaders.
I left the summit feeling energized and excited about the future of support here at Sana and will be implementing some of my learnings into our culture and work. I'm so proud of our member and provider support teams for already operating with empathy, curiosity, trust, and efficiency. The future is bright!