Sana Blog
/
Choosing the best small business affordable health insurance
Choosing the best small business affordable health insurance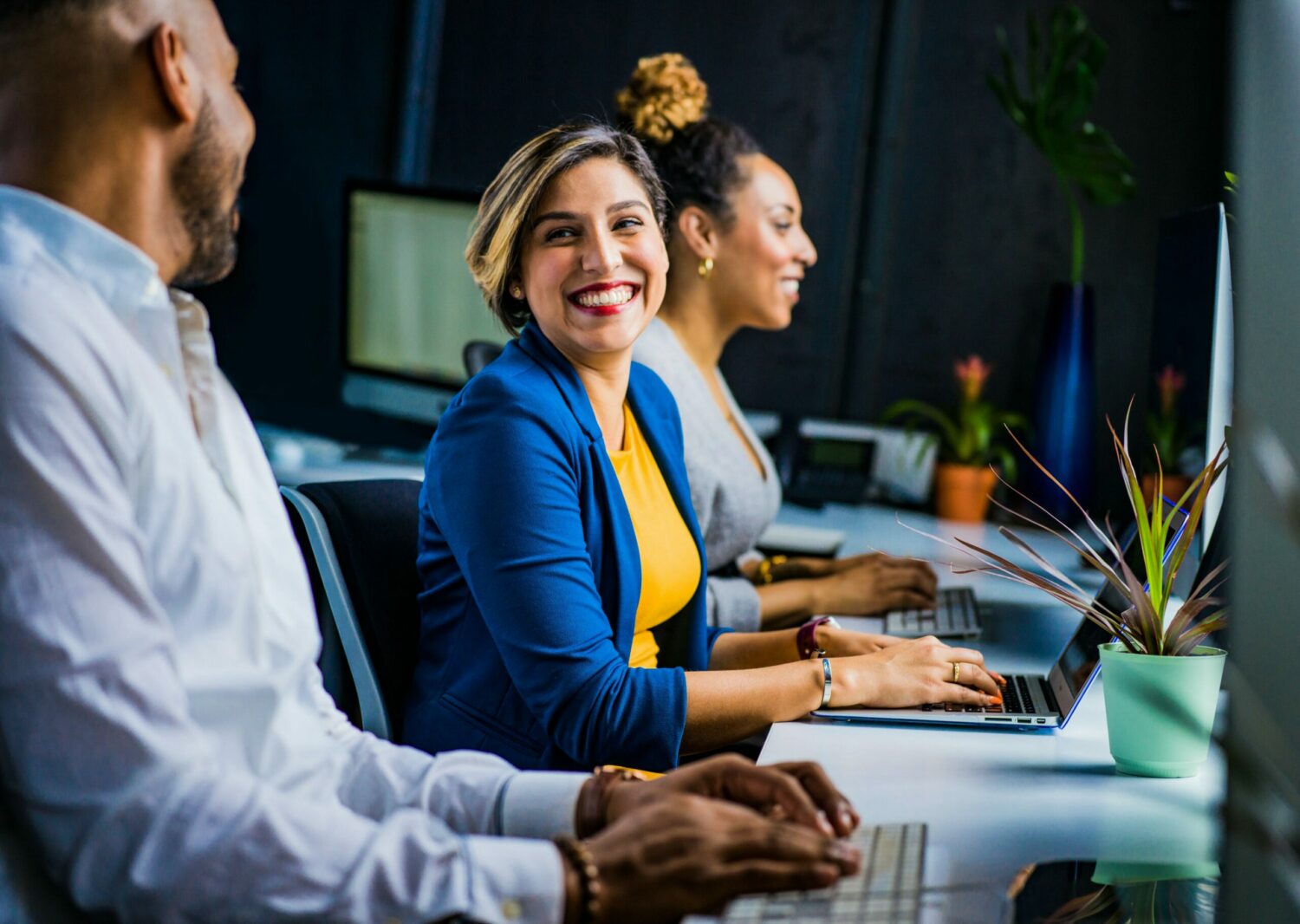 Is small business affordable health insurance possible?
Whether you want to provide healthcare coverage for the first time or are looking to switch insurance companies, choosing the best small business affordable health insurance option takes time. Finding the ideal cost-benefit health coverage balance requires you to compare what's available in the market. With healthcare costs continuing to rise, starting your search now may be advantageous to lock in a favorable rate.
According to PwC's Health Research Institute (HRI) projections, there will be a 6.5% medical cost trend in 2022, slightly lower than the 7% medical cost trend in 2021 and slightly higher than it was between 2016 and 2020. "Healthcare spending is expected to return to pre-pandemic baselines with some adjustments to account for the pandemic's persistent effects," the report states.
Preparing your budget to align your capacities with this reality is a must. You can determine affordability through a series of other factors, including the estimated percentage you will pay plus what your participating employees will contribute towards premiums.
To obtain small business affordable health insurance, you should take the time to evaluate each company's network type, plan design, and deductible levels to end up with a health plan that benefits everyone. Getting creative and putting aside traditional thinking to come up with the best solution is worthwhile, especially with more innovative health plans now available through modern health insurers.
Favorable options for small business affordable health insurance
As previously noted, healthcare costs are on the rise. The Society for Human Resources Management (SHRM) forecasts the following average increase for typical employer-sponsored insurance under a preferred provider organization (PPO):
By year-end 2021, the average cost of an individual PPO plan could reach $6,516. It was $6,052 in 2020.

The average PPO cost for a family of four can rise to $28,256, from $26,078.
However, these facts should not become a barrier for you to explore small business affordable health insurance options. The following options may help you get started and save some research time.
Small Business Health Options Program (SHOP)
You don't have to provide health insurance if you have fewer than 50 full-time employees, says HealthCare.gov. However, health benefits will help you attract top talent and increase your company's performance, among other significant benefits.
The Affordable Care Act (ACA) created the Small Business Health Options Program (SHOP). You may have access to dental and medical benefits as part of your plan with other relatively flexible advantages. For example:
It is possible to cover both medical and dental insurance or just one of the two.

Purchasing with brokers or direct buying are options for your company.

Employees can choose from multiple plans or a single plan.

Whether your company pays for its workers' premiums and if it offers coverage to their dependents is up to you.

It is also possible for you to determine the length of time new employees must wait to enroll.
Find out if your business qualifies for SHOP by filling out the eligibility determination survey or looking at the applicable rates and prices depending on your company's location.
Professional Employer Organizations or PEOs
In small or medium-sized businesses, a PEO sometimes will handle several human resources-related functions, including payroll processing, benefits administration, employee training, and compliance with workplace insurance.
As a result of the volume discounts they receive, they can often get small business affordable health insurance options from larger carriers. However, these plans are generally less customizable and flexible, leaving your company without the option to select coverage types and benefits.
In some cases, a PEO may be better suited if you have a less healthy workforce, but if your employees are generally healthy, being in a group with other companies will end up being more expensive for you than getting insurance separately.
Modern insurance carriers
Because health care costs are rising rapidly, small businesses are thinking outside the box and searching beyond traditional, large insurance companies. The best modern carrier provides a series of cost-related benefits, including flat rates year-to-year and an average renewal rate increase which can amount to just one-third of that of large legacy insurers.
While these legacy carriers focus their products on larger, enterprise-level businesses, you can look for agile providers with accurate, small business-friendly prices (with up to 20% savings on healthcare costs). You can access broad provider access, innovative benefits, and customer service with a dedicated account manager at a reasonable rate.
In terms of the plans, your ideal modern insurance partner offers small business affordable health insurance through policies where your company assumes the risk. As employee medical claims come in, your company pays a fixed fee based on an estimate of eventual claims, which goes to a claims fund. The charge also includes third-party administrator (TPA) fees to handle the benefits management. You and your employees share the costs of the plan.
You pay as you go with claims, but the policy also includes a monthly cash flow stabilization component. In this type of health insurance plan for small businesses, there is a cap on total possible costs, making your investment "level."
If claims exceed the cap, stop-loss insurance kicks in to cover any overages. This means employees may file more or larger claims than expected, but your company will never have to pay more than the cap.
What happens when the amount of your claims does not reach your payments? After the end of each plan year, your company receives a rebate check or a credit for any overpayments. All remaining funds after this date return to your company.
How can I choose the right type of insurance for my business?
A company's commitment to its employees is visible through its decision to provide health insurance. Spending time and resources on protecting your employees is an investment worth making. After exploring these options, you may wonder which type of small business affordable health insurance is right for you.
Of course, you should consider your business's budget, employee profile, and company size before making a decision, but also what you really want from your health plan.
Are you looking for more flexibility, more affordable coverage or more comprehensive benefits? Do you want to relieve your human resources or benefits administration workload? What about having a predictable payment schedule, reducing your risks, or a combination of the above? Taking the time to weigh your options will help you select a plan that best meets your needs.
Choose from a variety of flexible, affordable, and modern healthcare plans with Sana. Our 95% customer satisfaction rating shows that we are prepared to assist you in finding a comprehensive, rich benefits package that best suits your small business.
Sana offers small businesses healthcare at a price they can afford, at a level comparable to large corporations. Sana gives employers and employees simplified health plans and top-notch customer service, along with $0 virtual and in-person care options through the Sana Care ecosystem of world-class, value-based care providers. Get a quote today to discover what's right for you.