Sana Blog
/
Estimating small business group health insurance rates
Estimating small business group health insurance rates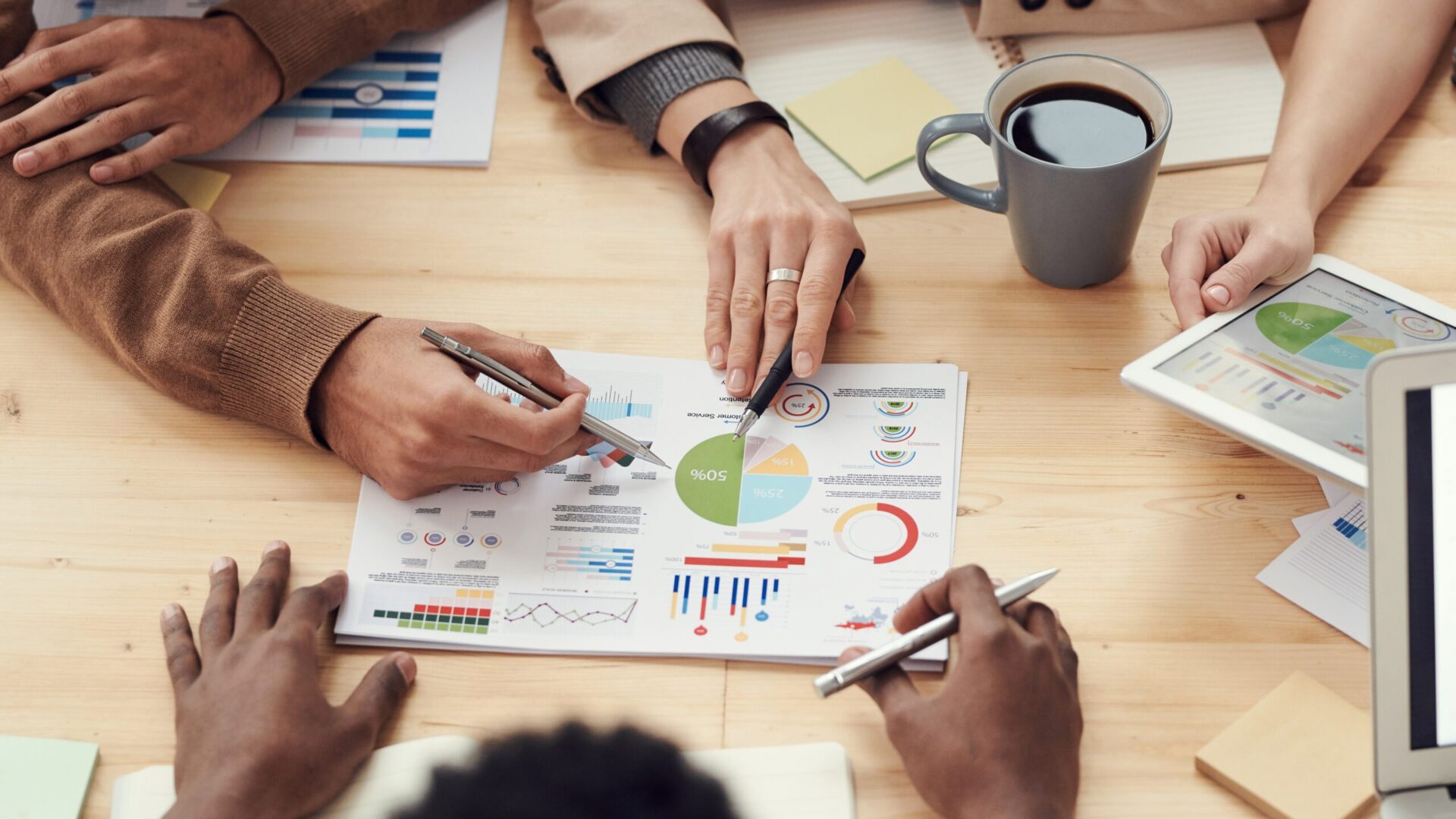 An overview of small business group health insurance rates
Determining small business group health insurance rates can be challenging. But, while researching prices, there are a few shortcuts you can take to save time and money in the process – without settling for a subpar plan. As you will learn below, one such option is to look at modern, small business-minded health insurance companies.
You may have heard that paying for health insurance is more expensive for small organizations. Ten years ago, small businesses paid an average of 8-18% more than larger companies for the same health plan, according to the National Conference of State Legislatures (NCS). However, in recent years, state and federal laws have changed to create broader access to affordable coverage for smaller companies.
Company size is one of the most critical factors in determining insurance policy costs. Today, state rules and regulations affect what is considered a small or large company, and thus, a small or large group in terms of employer-sponsored health insurance.
Per the NCS, 46 states and D.C. categorize small businesses as having between 1 and 50 full-time equivalents. Only four states classify them as having one to 100 full-time equivalent employees (1 to 100 FTE): California, Colorado, New York, and Vermont. Whether you can access small business group health insurance rates will depend on where your company is located.
Average small business group health insurance rates in America
The Kaiser Family Foundation (KFF) conducts comprehensive studies to provide trusted information about national health issues and unveil current health benefit trends. The KFF 2021 Employer Health Benefits Survey revealed average health insurance premium cost and contribution data for small businesses (3-199 employees, according to the study's sample):
In 2021, the average company-sponsored health insurance premium is $7,739 for a single person and $22,221 for a family.

In the last year, the average premium for a single and family increased by 4%. Inflation grew 1.9% during this time, while workers' wages rose 5%.

The average cost of health insurance for a single worker in a small firm is $7,813 and for a family is $21,804.

The majority of covered workers contribute to their premium. Covered workers pay an average of 17% of the premium for single coverage, and for family coverage, they contribute an average of 28%.

About 29% of covered workers in small firms are under a plan where the employer pays the entire premium for single coverage, compared to only 5% for covered workers in large firms.

In 2021, the average contribution by covered workers is $1,299 for single coverage and $5,969 for family coverage, a similar amount to 2020.
You can use this information to get a general idea of small business group health insurance rates. Ideally, though, you should receive a quote tailored to your organization's requirements as many factors go into determining your business's rates.
How to research for personalized small business group health insurance rates
Let's review some paths to help you find small business group health insurance rates applicable to your company.
Increase the options you look for online
It is easier to compare small business group health insurance rates on some websites than on others. When you are looking for websites for insurance products you are interested in, you will want to find those that offer detailed information about prices, benefits, and restrictions.
When you look online, you can compare prices from several providers at once. Visit their blogs, resource guides, and other articles to learn more about insurance terms, the market, and how each insurer differs in its benefits offerings.
By providing comprehensive resources, easy access to customer service representatives, and efficient ways for customers to request quotes, modern insurance carriers will simplify the online search process for you. You should prioritize carriers with robust online support, as your employees will need quick access to benefits information.
You also have the option to get insurance through the Small Business Health Options Program or SHOP. This program is a part of the Affordable Care Act and applies to companies with 1-50 full-time employees. You can determine if your business qualifies for SHOP by filling out an online eligibility determination survey.
Consider benefits in addition to price when comparing health benefits
Sure, comparing small business group health insurance rates is smart, but you must also consider other factors that go beyond price, such as:
Whether the carrier offers continued customer support after onboarding.

You can communicate with customer support using multiple channels, such as email, phone, and chat.

If the insurer has a system to help HR staff, benefits coordinators, and employees manage insurance plans.

Whether plans include medical and dental coverage and vision, maternity care, telemedicine, mental health, and physical wellness.

Whether you receive an All-Access Plan where employees can see their preferred provider without paying out-of-network fees

If the benefits provider lets you tailor health benefits offerings to your company's specific requirements.
As you can see, when looking for the best small business group health insurance rates, there are innovative and creative insurance options to consider. Keep in mind that legacy carriers may be more expensive and come with multiple administrative and service issues. Smaller, more tailored plan providers often provide more personalized service and rates based on your actual usage and needs.
Simplify the quoting process
Large, legacy insurers calculate small business group health insurance rates by the employees' health; therefore, employees with certain conditions can be considered riskier prospects. In general, these carriers screen applicants thoroughly since they are more likely to visit doctors frequently and file many claims.
Additionally, legacy insurers typically review applicant medical records and prescription drug databases to learn more about employees' recent and ongoing treatment of specific diseases and conditions. Getting an estimate will require you to complete comprehensive health questionnaires, which can be time-consuming and intimidating. Also, you may not be able to negotiate health plan prices with legacy insurers, and their quotes can be difficult to comprehend.
Unlike these legacy insurers, modern insurance companies typically have more manageable, straightforward, and friendly quote processes. Modern insurance companies only ask for a few details such as your first name, last name, email, company name, phone number, and the number of employees to produce a quote. Next, you'll need to create an employee census, including first name, last name, date of birth, ZIP code, and gender for everyone.
Which small business group health insurance rates are best for my business?
You demonstrate your commitment to your employees and your firm's success by providing health insurance. In this brief guide, you learned the best health plan option for you is not necessarily based on the lowest price but rather on the highest value.
You must consider your company's size, employee profile, and budget when making a decision. Consider what matters most to you when choosing plans as well. Is flexibility, manageable costs, better coverage, HR relief, predictable payments, less risk, or a combination of these factors? Purchase the plan that most closely aligns with your needs.
Sana makes it easy to choose an affordable healthcare plan. With a customer service rating of 95%, Sana is ready to assist with determining the right benefits package for your small business. Contact us today to learn more about our reliable health plans.