Sana Blog
/
Health insurance 101: What is a PBM?
Health insurance 101: What is a PBM?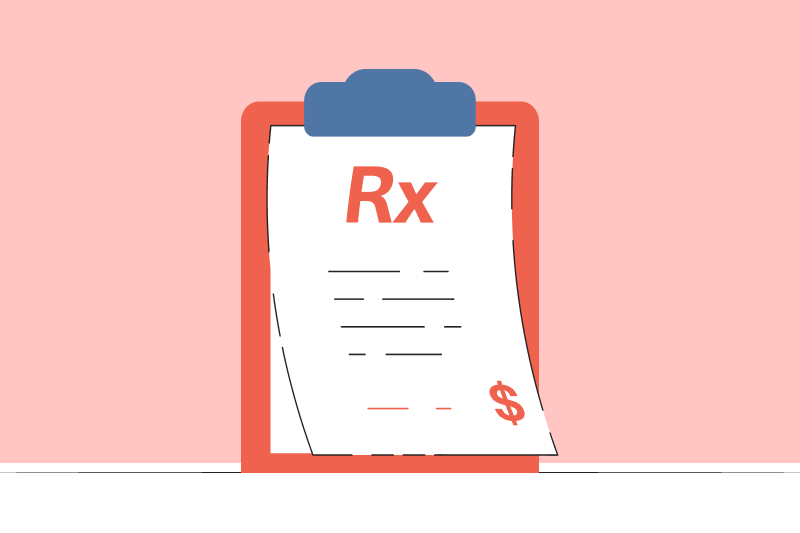 Last updated on March 2, 2023
Pharmacy benefit managers (PBMs) have become an entangled part of the U.S. healthcare system. First established in 1968 with the advent of plastic benefit cards, PBMs became a major player in the system by the 1980s, and have since continued to expand their reach and influence in the healthcare industry.
What is a PBM?
A pharmacy benefit manager, or PBM, is a third-party service that manages prescription drug programs, acting as an intermediary between drug manufacturers, pharmacies, and health plan sponsors.
How does a PBM work?
In theory, PBMs are responsible for making sure medications are available at an affordable price and that healthcare providers have access to the right medications. So how is this accomplished?
Negotiates prices with drug manufacturers
A PBM negotiates prices with drug manufacturers through a variety of strategies that include volume purchase agreements, competitive bidding, and rebate programs.
Volume purchase agreements involve the PBM and drug manufacturer agreeing on a set price per unit for an entire purchase order. This strategy ensures the PBM gets a lower cost per unit.
With competitive bidding, the PBM solicits bids from multiple drug manufacturers and then selects the lowest bidder.
For rebate programs, the PBM and drug manufacturer agree on a set price, with the manufacturer providing rebates on sales after a certain volume is reached. This way, the PBM gets a better price over time.
Utilizes formularies
A formulary is a list of approved medications that a health plan will cover. PBMs develop and maintain these lists by analyzing clinical data, evaluating drug safety and effectiveness, and negotiating with the drug manufacturers (see above). PBMs will utilize these formularies to promote the use of clinically appropriate, cost-effective, lower-cost generic medications.
Processes pharmacy claims
In order to process pharmacy claims, a PBM first verifies all the information on the claim, such as the patient's eligibility and the medication prescribed. Then the PBM determines the amount that the health plan will pay for that claim (based on the health plan's formulary and reimbursement levels). The pharmacy is then paid by the PBM, who turns around and bills the health plan for the claim.
Common services offered by PBMs
Aside from the administrative processes listed above, PMBs offer additional services in an effort to improve the quality and effectiveness of healthcare for their patients.
Mail order services
Many PBMs offer mail order pharmacy services to their customers, allowing them to fill their prescriptions online or by phone. This inexpensive (or free-to-use) home delivery service is often convenient and saves the customers time and money.
Disease management programs
Another common service provided by PBMs is a personalized program for the customer that involves closely monitoring the patient's condition and medications to ensure the correct dosage is taken, and that the medications are working as intended. The PBM might also identify and suggest alternate treatments or therapies that would be more affordable for the client.
The pros and cons of PBMs
There's no doubt that pharmacy benefit managers have become a giant influence in the healthcare industry, and with this comes a growing debate over their benefits and drawbacks.
The benefits of a PBM
Cost savings — Purportedly, the negotiations by a PBM can result in significant savings for all parties involved.
Convenience — Mail order and digital tools help patients access their medications.
Medication management — By flagging potential drug interactions or other issues, the PBM can help improve patient outcomes.
The cons of a PBM
Lack of transparency — PBMs rarely disclose their pricing agreements to the public.
Conflict of interest — PBMs are incentivized to send patients to certain drugs and pharmacies.
Monopolization or reduced competition — results in higher prices and fewer options for patients
Do PBMs help contain prescription drug costs?
Generally speaking, no.
Three PBMs control the lion's share of the market, giving them disproportionate control over the cost and accessibility of drugs in the U.S.:
CVS Caremark — 34% of total

PBM

market share, by adjusted claims in 2021

Express Scripts — 25%

OptumRx — 21%
Unfortunately, the largest PBMs notoriously use "arcane" and "anti-competitive practices" to prevent patients from accessing the cheapest drugs, thus lining their own pockets. Such practices include:
Placing name-brand drugs on the formulary instead of generics because they receive a larger rebate for higher-priced drugs

Requiring pharmacies to sign contracts promising the

PBM

their lowest prices, which discourages pharmacies from offering lower cash prices to self-pay clients

Keeping the difference when a patient's prescription drug costs less than the copay to fill it, which is known as a "clawback"

Including "gag clauses" in contracts with pharmacies that prohibit pharmacists from telling patients they could save money by paying in cash instead of using their insurance

Charging the insurer more for a drug than they paid the pharmacy for it and keeping the profit, which is known as "spread pricing"

Hiding their profit margins

Using formulary exclusions to force extra negotiation leverage against manufacturers, often to the detriment of patients
Together, these practices lead to consumers overpaying for generic drugs — or being unable to access generic drugs — all too often.
This is bad news for individual consumers, who overpay for generic drug prescriptions by as much as 20%.
It is also bad news for taxpayers and the U.S. healthcare system because generics save the system money. According to the FDA, "Generic drugs have the same active ingredients and effects as brand-name drugs, but they can cost 30 percent to 80 percent less."
PBMs' profit margins have only increased over time due to a persistent lack of oversight: Between 2017 and 2019, PBMs' gross profit increased by 12%. In 2021, the market size for PBMs stood at over $400 billion.
Their commitment to opacity has also increased. According to a 2021 report by the PBM Accountability Project:
"Between 2019 and 2021, all three of the largest PBMs formed their own rebate aggregators or group purchasing organizations (GPOs) as consolidated contracting entities to handle rebate negotiations on behalf of themselves and other PBMs. Industry experts believe these GPO entities, Ascent, Zinc, and Emisar are an attempt to introduce an additional non-transparent layer to the pharmaceutical supply chain and will be used to extract increasing and new fees that are more difficult for customers to track and audit."
What is a transparent PBM?
A transparent PBM is a pharmacy benefits manager that does not engage in the opaque and predatory practices listed above — clawbacks, gag clauses, spread pricing, rebate holding, etc.
Instead, transparent PBMs operate on a "pass-through" or "transparent" model, in which they pass some or all discounts and rebates they receive along to the insurer in exchange for a higher (but fixed) administrative fee. Because administrative fees, mail order fees, and data sales are transparent PBMs' only revenue sources, they have no reason not to negotiate the lowest possible drug prices. This helps the health plan and its members predict and contain prescription drug costs.
One such transparent PBM is Sana's partner, SmithRx, which "is working to reduce pharmacy costs by reimagining the traditional PBM as a Drug Acquisition Platform built on transparent modern technology that aligns with the needs of our customers." Through transparency, SmithRx helps health plans and their members save up to 50% on their Rx spend.
With SmithRx and Sana, you and your employees can reap the savings. Get a quote.
Pharmacy Benefit Manager FAQs
A pharmacy benefit manager (PBM) operates in the middle of the prescription drug chain — managing aspects like developing drug formularies, processing claims, and negotiating rates and rebates on behalf of insurance companies, Medicare Part D drug plans, and other payers.
CVS owns CVS Caremark, which is one of the largest PBMs in the U.S.
Based on total adjusted claims for 2021, the three largest PBMs are CVS Caremark, Express Scripts, and OptumRx. These three PBMs control roughly 80% of the market.
PBMs make money by charging administrative fees, rebate sharing (i.e., keeping a cut of the rebate negotiated with manufacturers), spread pricing (where the PBM charges the health plan more money than they paid the pharmacy for a drug), owning retail and mail-order pharmacies, and through other direct and indirect remuneration fees.
In theory, PBMs can provide value to all parties involved in the prescription drug chain. However, the large majority of PBMs have become problematic by engaging in practices that line their own pockets rather than helping contain prescription drug costs. These practices are coming under the scrutiny of the FTC, though it remains to be seen what regulations might be proposed.