Sana Blog
/
How to Choose From Your Employer's Health Insurance Plans
How to Choose From Your Employer's Health Insurance Plans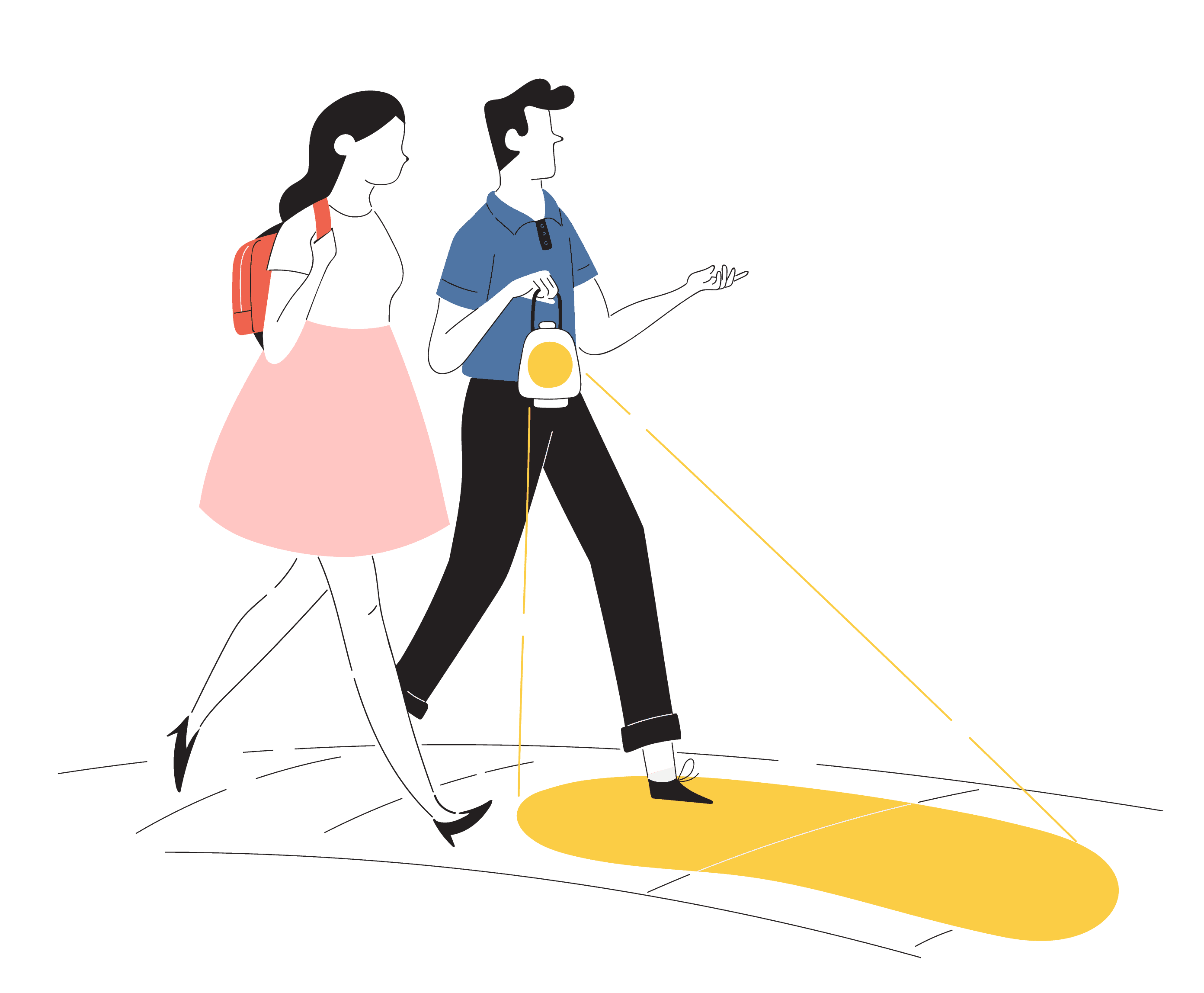 We know the process of choosing a health insurance plan for you and your family can feel overwhelming. You're not alone — 49% of employees say it's "very stressful" to make health insurance decisions and 41% of employees feel open enrollment is "extremely confusing."
This guide is here to help. It walks you through the process of pick your benefits through your employer's insurance plan options. That process includes:
Learning the health insurance terms to know

Making sure the time is right

Understanding your insurance plan options

Finding your doctors (or continuing to see the ones you love)

Comparing plan costs

Confirming the basics: medical, dental, and vision benefits

Leveling up with plan perks

Learning how you'll navigate your plan

Enrolling!
Health Insurance Terms to Know How
Before diving into the process of picking a plan, familiarize yourself some basic vocabulary. Or, jump right ahead to the first step of the process.
Coinsurance
The payment you're still responsible for on all claims after you pay the deductible. Once you hit your out-of-pocket maximum, your health plan will step in to cover your benefits costs moving forward.
Copay
Also known as copayments, a copay is a fixed amount that you pay directly to the provider at the time of your visit. For example, you might have a $15 copay for primary care visits and a $25 copay for specialty services, such as a dermatologist visit. Your copay varies based on your plan.
Exclusions
Medical expenses not covered by the carrier. Exclusions can be certain providers, types of treatments and surgeries, and medications. Exclusions vary by plan.
Deductible
The amount you cover out of pocket for health care services before your health insurance plan begins to pay instead. For example, a $1,000 deductible means you pay up to $1,000 of your medical costs. After that, your health insurance pays.
Health Insurance Carrier
The company that holds a group's insurance policy. Employers pay monthly fees to carriers to pay claims and administer benefits.
HSA
A Health Savings Account is a helpful way to offset costs when using a plan with high copays, deductibles, and premiums. It's a savings account of sorts that helps you pay for medical expenses tax-free.
Networks
Your health insurance plan's network determines the providers that you can see without added fees. If a provider is in-network, then you can see them without added fees and/or without needing a referral from your primary care physician. If a provider is out-of-network, then you can still see that provider — but you may pay more, and in some cases, the entire bill.
Medical Claims
Invoices from providers for services performed. When working with a carrier, your claim is sent to and paid by the carrier (they charge fees to your employer for handling this). When on self insurance like Sana Benefits, your employer manages your claims.
Member
The person(s) receiving the healthcare, in most cases from their employer. Members can include the primary plan member, as well as spouses and dependents such as children.
Open Access
Also known as an open access network. Open access health insurance means employees have more freedom to see the healthcare providers they choose. Employees do not need referrals from a primary care physician. They can also be less bound by choosing providers within a network.
Premium
Your base monthly cost for your healthcare plan, not including added costs like copays and deductibles when you see a provider. Your premium varies based on the plan you choose and how many people use the plan.
Providers
Also known as a practitioner, a provider is a licensed professional who provides health care services. Providers include licensed doctors of medicine or osteopathy, podiatrists, dentists, clinical psychologists, chiropractors, and more.
Self Insurance Plan
Also known as self insurance or self-funded plans. A self insurance plan is an employer-sponsored health plan, rather than an insurance carrier-sponsored one. That means the employer pays health claims based on the healthcare that's used. With self insurance, employers cut out the carrier that manages claims for a marked-up fee.
For a more extensive glossary of common health insurance terms, please refer to HealthCare.Gov.
The Process: How to Pick a Health Plan
Want to choose a new benefits plan? You can switch plans in two instances:
During an employer's open enrollment period, which happens once every year

During qualifying life events that allow you to change your benefits for yourself, your spouse, or your dependents mid-year.
Qualifying life events can include:
Marriage or divorce

Having a baby or adopting a child

Death in the family

Change in employment status

Loss of existing health coverage

Loss of Medicare, Medicaid, or CHIP eligibility

Loss of coverage through a parent's plan (typically on 26th birthday)

Changes in household

Changes in residence

Changes to income

Incarceration

Becoming a U.S. citizen

Starting or ending AmeriCorps service

Becoming a member of a federally recognized tribe or an Alaska Native Claims Settlement Act (ANCSA) Corporation shareholder
Are you either going through open enrollment or a qualifying life event? Great, let's move on to the next step.
Understand Your Plan Options
You will likely get access to a few types of plans. The difference between your plan options will mostly come down to:
Flexibility: The level of access you have to in-network and out-of-network providers.

Cost: The elements of your plan that you'll pay for, and how much.
Here are some common plan types that you'll choose between, loosely ordered from lowest in cost to highest.
HMO
HMOs, or Health Maintenance Organizations, are plans with a network of providers for employees to use. HMOs require members (that's you!) to choose an in-network primary care physician who must provide a referral to see an in-network specialist. If members go out-of-network, they will not be covered by their health plan. HMOs are more limiting than most plans, and so they are the least expensive option.
EPO
EPOs, or Exclusive Provider Organizations, are plans that require members to stay within their network of doctors and hospitals. EPO networks are typically larger than HMO networks, and may or may not need physician referrals. If members go out-of-network, they will not be covered by their health plan. EPOs are still rather limiting, and so they are a less expensive option, too.
POS
POS plans, or Point-of-Service Plans, combine aspects of both HMO and PPO plans. Like HMOs, a POS plan will require finding a primary care physician to provide referrals as needed. Like PPOs, a POS plan allows out-of-network care — for a cost, including higher premiums and copays.
PPO
PPOs, or Preferred Provider Organizations, don't require a referral when members are choosing a provider — whether in- or out-of-network. But members may pay more for out-of-network providers. PPOs are much more flexible than other plans, and so they are the most expensive.
Find Your Doctors (or Continue Seeing the Ones You Love)
To understand the flexibility of your plan's network, confirm whether each plan has an open access network or a specified in-network.
If your plan has a specified in-network, find out what happens when you visit an out-of-network provider. Do you pay a fee? Do you need a referral?
The type of plan you choose may automatically give you open access, which means you're not bound by a network to visit the providers you prefer. This is the case when choosing a PPO, for example.
With open access, you can see any doctor you want without worrying about fees or needing a referral. For example, whichever Sana Benefits plan you choose is open access. That means your choice of doctor or healthcare provider isn't restricted based on a provider network.
Compare Plan Costs
For the plan you're considering, understand all of the ways you can incur costs.
Preventative care services

, such as blood pressure or cholesterol screening, should be 100% covered by your plan, at $0 cost for you. (But it can't hurt to double check.)

Copays

will vary based on the services and the providers you're seeking. Check your plan to see which services qualify for copays, and what the fee will be.

Deductibles

exist in every plan, whether your plan is for an individual or family. Understand what you must pay in claims before your health plan starts paying.

Coinsurance

rates account for what you're responsible for paying on claims after you've paid your deductible.

Out-of-Pocket Max (OOPM)

is the maximum amount you're required to pay in claims, copays, and coinsurance over the course of your plan year on covered medical costs. All plans have an OOPM. Once it's reached, your health plan covers costs (such as claims and prescriptions) for the rest of the plan year.
Confirm the Basics: Medical, Dental, Vision (MDV)
Your health plan must include medical benefits. It will often include dental and vision benefits as well. Confirm what is covered under each. Here are some things to look for.
Medical plans
Preventative care

that defends you against potential future health issues. Many preventative services happen during your annual check up. Learn more about how the

ACA defines preventative care

.

Vaccinations

, such as the flu; hepatitis; diphtheria, tetanus toxoids, and acellular pertussis. For reference, see the vaccinations covered by Sana Benefits

here

.

Gynecologist

visits, check ins, and birth control coverage.

Maternity benefits

like office visits, childbirth services and facilities, and impregnation and infertility treatment. For reference, see maternity benefits covered by Sana Benefits

here

.

Emergency services,

urgent care, and hospitalization

Pediatric services

, including dental and vision

Mental health

and

substance use disorder

services

Rehab and habilitative services

for injury, disability, and/or chronic conditions

Prescription drugs

Lab test results
Dental plans
Preventative care and two check ins per year

Fillings

Crowns

Bridges

Implants

Root canals

Tooth extractions
Vision plans
Preventative care and an annual eye exam

Prescription eyeglasses

Prescription contact lenses
Level Up With Plan Perks
Pro tip: Your health insurance plan can include so much beyond your medical, dental, and vision benefits. Get to know the perks that your employer is offering for a discount — or even for free — on top of MDV.
Every health plan has different perks based on their partnerships. Here are some examples of common perks to look for, based on Sana Benefits' own partnerships in our offered plans.
Family Planning
Look for support for you and your family throughout every stage of the new parent journey. Partners like Maven Clinic can offer virtual, unlimited access to quality care for new and expecting parents.
Gym Memberships
Your plan may partner with local gyms, national gyms, or even fitness memberships like ClassPass. Use this perk to stay fit, but also to access services like massages, saunas, steam rooms, and more.
HSAs
Also known as a Health Savings Account, your HSA is an IRS-regulated benefit that allows you to contribute pre-taxed funds to help pay for certain medical expenses. It's especially common in plans with high deductibles. In those cases, you'll pay for services out of pocket until your deductible is met — an HSA like Lively gives you access to a pre-taxed fund to help cover expenses.
Mental and Emotional Health
Partners like Ginger can help give you access to emotional health coaching, video therapy, video psychiatry, and self-guided content. Partners like Calm can provide access to guided meditations.
Pharmacy
Pharmacy benefits can help you easily get your prescriptions filled, either in person at participating pharmacies or through mail order. Sana Benefits partner SmithRx, for example, offers mail-order Rx and accepts prescription requests at over 75,000 retail pharmacies in the U.S.
Telemedicine
Virtual primary care providers allow you to virtually make appointments with licensed providers, get care, and even get prescriptions. Partners like PlushCare make it happen.
Learn How You'll Navigate Your Plan
Technology
As you've now learned, so many elements contribute to each health plan.
The platform you use to manage your plan should make it all feel seamless. Create your account (if you haven't already) and familiarize yourself with the platform. Can you access your medical ID card online? How do you find your providers? Where can you sign up for perks?
Customer Support
Questions will come up. Issues will happen. The availability of your health plan's support team to help makes all the difference. Look for the following resources, should you need them:
Flexible methods of communication, like:
Calling
Emailing
Chatting

Online help center with written and video resources

Dedicated representatives for your company
Enroll!
Hopefully by this point, you feel confident in the options available to you and the plan selection you'll make. It's time to enroll.
You've done the work; this is the easy part. You'll likely have to log into your health plan's tech platform and simply select the medical, dental, and vision plans that you've decided on. From there, you'll get your ID cards — you're ready to roll.