Sana Blog
/
How to find the best small business benefits provider
How to find the best small business benefits provider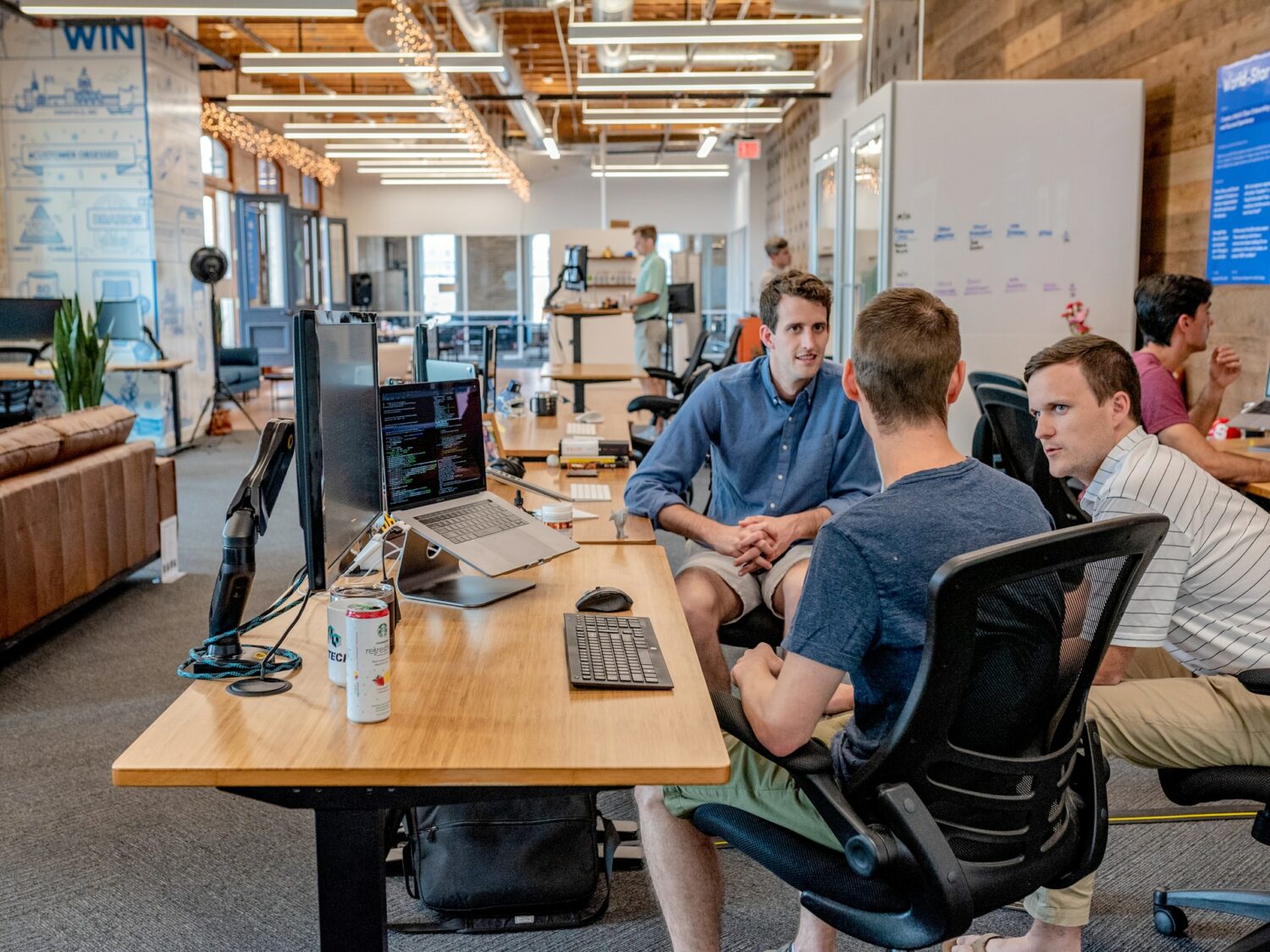 Small business benefits providers: Beyond traditional insurance companies
Some of the best insurance companies providing coverage for small businesses aren't necessarily the big, old-fashioned ones you're accustomed to seeing in ads. A growing number of modern firms offer their clients flexible plans, personalized service, and truly attractive benefits. Such small business benefits providers can guide you from quoting to benefit management.
One of the most significant human resource challenges for small business owners or entrepreneurs is providing attractive and affordable health plans. But even with the concerns about cost and coverage, it's one of the best things you can do to attract and retain great employees.
Health, dental, and vision coverage offer many advantages for companies of any size, such as improved recruiting, retention, and employee development. As a result, knowing about what the leading small business benefits providers offer will make it easier for you to pick the right coverage to enhance your competitiveness and support your employees.
Do you have to offer health insurance as a small business owner?
The short answer is: it depends. But let's take a closer look.
The government website HealthCare.gov notes that a company with fewer than 50 full-time employees is not required to provide health coverage. However, as stated above, implementing small business health benefits will ultimately help you attract top talent and improve your overall organization's performance.
Health insurance is not a requirement under the Affordable Care Act (ACA) for small employers (1-50 full-time employees) either. Despite this, it does offer the Small Business Health Options Program (SHOP) for these companies. You may have access to dental and medical benefits as part of your plan.
As a final note, firms with more than 50 workers must offer full-time equivalent employees health insurance. The Internal Revenue Service (IRS) penalizes all organizations that fail to comply with this requirement.
What to look for in the best small business benefits providers
Not all providers are the same. In fact, you will find there are notable differences between them and the benefits they offer. Here's what to look for in the true industry leaders.
1) They have an agile quote process
Perhaps you and your employees are already used to the heavy amount of paperwork traditional insurance carriers require from you just to get a quote. You will usually need to complete complex health questionnaires and attach records of your past claims.
The majority of traditional insurance companies will review applicants' medical records and even prescription drug databases to gather detailed information about the recent and ongoing treatment of your employees' medical conditions. There is little or no room for negotiation with these carriers, which makes it difficult to understand how they calculate their rates.
On the other hand, modern small business benefits providers have agile quote request procedures in place. They offer a streamlined quotation method that will only initially require from you a few simple inputs online. You will notice these companies do not require you to complete medical questionnaires in order to receive a quote, making your choice easier to manage, straightforward, and accommodating.
2) They will offer savings
Lower costs may seem an obvious thing to look for in the best small business benefit providers. However, when doing your research, you must take a closer look at their pricing structure.
Top companies can offer up to 20% savings each year with their plans compared to competitor options. In some cases, this may mean an average savings of around $2,000 per employee annually.
They will make it easy for you to know how much you could save by simply requesting a quote and then discussing all details with a customer advocate team member.
Other ways the best small business benefits providers will help you save are:
Improving the claims management process and proprietary policy underwriting. Among other things, they can carefully monitor members' health. As soon as they identify a high-risk condition, they pair the person with a case manager to ensure compliance with their course of treatment and find the best quality, lowest-cost providers nearby. Taking this extra step helps you to save on claims.

Pricing model based on fixed monthly premiums to help control costs.

Issuing end-of-year credits to clients with leftover claims fund contributions after the run-out period, meaning small business owners don't have to pay for what their employees don't use.

Offering health plans that are exempt from certain federal and state taxes applicable to traditional plans.

Charging a flat administrative fee to cut this expense in half.
How does a potential total average savings of 10% to 30% sound? This is what you may be able to get when you partner with a reputable small business benefits provider.
3) They will provide flexible benefits
Insurance companies specialized in catering to small and mid-sized businesses may offer more flexible options such as self-funded or level-funded health plans. With these plans, you get modern health benefits at no extra cost. For example, telemedicine, mental health, wellness, maternity, vision, etc., are included.
You can also get open access health insurance. As a result, employees are able to choose to see any health care provider they want. Employers do not need referrals from primary care physicians to see providers, and they don't limit them to "in-network" practitioners.
4) They have in-house customer advocates
These companies have licensed benefits advisors who are well versed in health insurance plans and can ask the right questions to help you select the most appropriate one. They are available through various communication channels to assist and guide you in setting up and administering the plan. Your employees will also receive assistance when using their benefits from in-house member advocates.
5) They support their service with technology
Look for a company that offers modern technology features, such as a mobile app or a web portal. Your benefits coordinator and HR staff will be able to manage benefits at your company much more efficiently.
You can do anything from benefits analytics, plan administration, and management to navigation and patient advocacy through powerful tools included in your monthly fee.
Do you want to provide the best health benefits for your employees while staying within your budget? With Sana, you can choose from a wide array of options to meet your small business needs. Our focus is on making choosing modern, affordable, and flexible healthcare plans easy for you. Whether you are a small business owner, human resources manager, or startup founder, you should consider providing health insurance to your employees now. With Sana, you will receive comprehensive care as well as flexible payment options suited to your financial needs. Get a quote now.