Sana Blog
/
Is health insurance a business expense?
Is health insurance a business expense?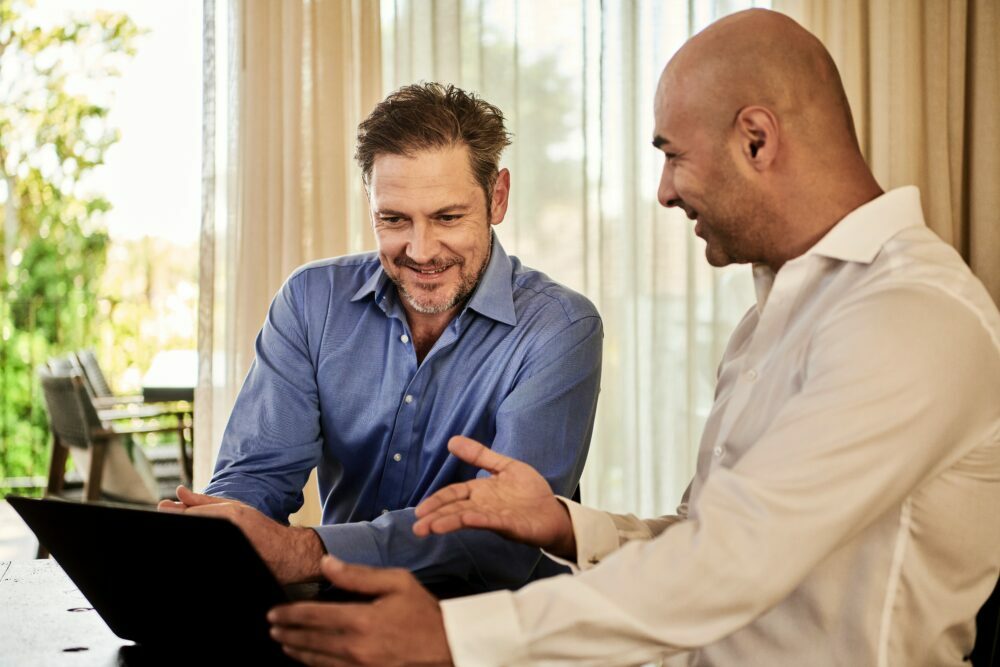 Yes or no: Is health insurance a business expense?
If you're a small business owner or entrepreneur offering health benefits to employees for the first time, congratulations! You've made a great move by investing in your company's future. However, you may have several questions around how to get started, including: "is health insurance a business expense?"
The short answer is yes. But, the most usual scenario is that, in fact, it is a shared expense between you (as the employer) and each employee. To get a better idea of how this spend looks like, let's look at ten relevant statistics by the Kaiser Family Foundation and the U.S. Bureau of Labor Statistics (BLS).
Small business medical insurance in America
The small business sector employs more than 59 million people, and there are more than 30 million small businesses nationwide.

There are about 157 million people in America who have employer-sponsored health insurance. This represents almost half of all the people in the country.
Employer-employee payments: Plans, deductibles, and premiums
27% of small-business employees have a plan where their employer pays the whole premium for a single policy.

In the private sector, average healthcare costs per employee hour are $2.64.

Approximately 86% of workers participate in medical insurance plans that require employee contributions, with employees contributing $138.76 per month and employers contributing $459.70.

72% of workers who participate in single coverage medical plans with contribution requirements pay a flat dollar premium, and the median payment is $120.06.

The average annual premium for employer-sponsored health insurance is $7,470 for individuals and $21,342 for families.

The majority of covered workers contribute to the cost of their coverage (17% of the premium for single coverage, 27% of the premium for family coverage, on average).

Particularly, the average family coverage premium for small business employees is $20,438 and $7,483 for single coverage.

There is an average deductible amount of $1,644 for single coverage among covered workers with an annual deductible.
Now, you have a comprehensive understanding of health insurance as a business expense. You also know, as mentioned above, that this is a shared responsibility between your company and your employees.
How can you budget for employee health insurance?
Is health insurance a business expense? You have a better idea at this point. It's now time to take the first steps to include this in your company's budget. Don't worry. There are several best practices that serve as a guide before you jump in and buy.
Internal assessment
As a first step, it's smart to conduct a thorough company assessment, including employee consultations. The purpose of this step is to determine how much money you have to spend. The costs of your plan will depend on many factors, including your ability to pay a contribution percentage as well as your company's location and size (which affects insurance eligibility and applicable taxes).
You may also want to assess what services your employees are interested in and would use. Keep in mind some small business health plans may not cover telehealth or urgent care, or they may charge an additional fee to provide those types of benefits.
Online research
Next, you may want to save some time to do comprehensive online research. Some websites are more helpful than others in comparing health plans for small businesses. Look for intuitive websites to navigate and provide the most information about your business needs, such as costs, benefits, and restrictions.
Leading insurance companies will provide extensive information on their sites and fast access to customer service representatives, as well as expedited quote request procedures. The best providers should also offer robust online support to your employees. Access to the plan information and helping them get their questions answered is key.
Personal consultations
Besides asking, "Is health insurance a business expense?" you may want to discuss your specific company's needs with an expert at this point. This way, you can receive a quote customized uniquely to your employees. A quote from the internet is typically generalized and may not include all of the true terms and costs.
Be aware that agile, newer insurance providers are more likely to provide a customized experience with on-staff benefits advisors to answer your questions thoroughly. Other options to research are third-party brokers and Professional Employer Organizations (PEOs).
Modern options
Health insurance is a significant business expense. This is why it is worth looking beyond what traditional insurance companies offer and searching for options more suitable for small businesses.
For example:
Small Business Health Options Program (SHOP) is a benefit program for companies with fewer than 50 employees. If your company applies, it will allow you to offer flexible medical and/or dental coverage.

Employer-sponsored health insurance where your company pays only for the healthcare that employees use. This is more like a "pay as you go" approach.

Cost-predictable plans with stop-loss coverage will pay any excess charges that go over a predetermined cap in the event of high claims. In the event of low claims, you may receive a credit towards next year's premiums. In such an arrangement, you also only pay for what the employees actually use instead of paying a higher predetermined amount whether they use the coverage or not.
What else to look for to make health insurance a worthwhile business expense?
In order to compare small business health plans, you need to look beyond those with the lowest quoted prices and consider a variety of other vital aspects.
Modern insurance companies offer businesses personal service throughout the entire process. They may provide a team of dedicated member advocates and client success managers who will respond through various platforms for faster service.
Look for modern technology admin features, such as a mobile app or a web portal. This will make benefits management at your company easier for HR and the benefits coordinator.
Many health insurance plans cover only the typical medical and dental services. Others include vision, maternity care, telemedicine, mental health, and physical wellness at no charge to the employee.
An additional, fundamental question is whether the plan is "all-access," meaning employees can add any provider without having to worry about out-of-network fees or not. If you ask your employees, you'll likely hear them say they prefer to choose their own doctors. This can be a major factor in selecting a plan.
There are better insurance companies for small businesses than the large old-school carriers you're probably used to. Obtaining flexible benefit plans is possible instead of settling for cookie-cutter-style packages. Choosing wisely will enable your business to take advantage of advanced technologies that offer benefits analytics, administration guidance, management functionality, health system navigation guidance, and patient advocacy strategies.
Getting medical insurance for your small business is easier than ever, especially if you have Sana by your side. With Sana, you can choose medical plans that are modern, flexible, and affordable. Our customer service satisfaction score is 95%, and we are here to help you find the best benefits package for your small business. Get a quote to find your ideal plan.