Sana Blog
/
Support your employees with small business wellness programs
Support your employees with small business wellness programs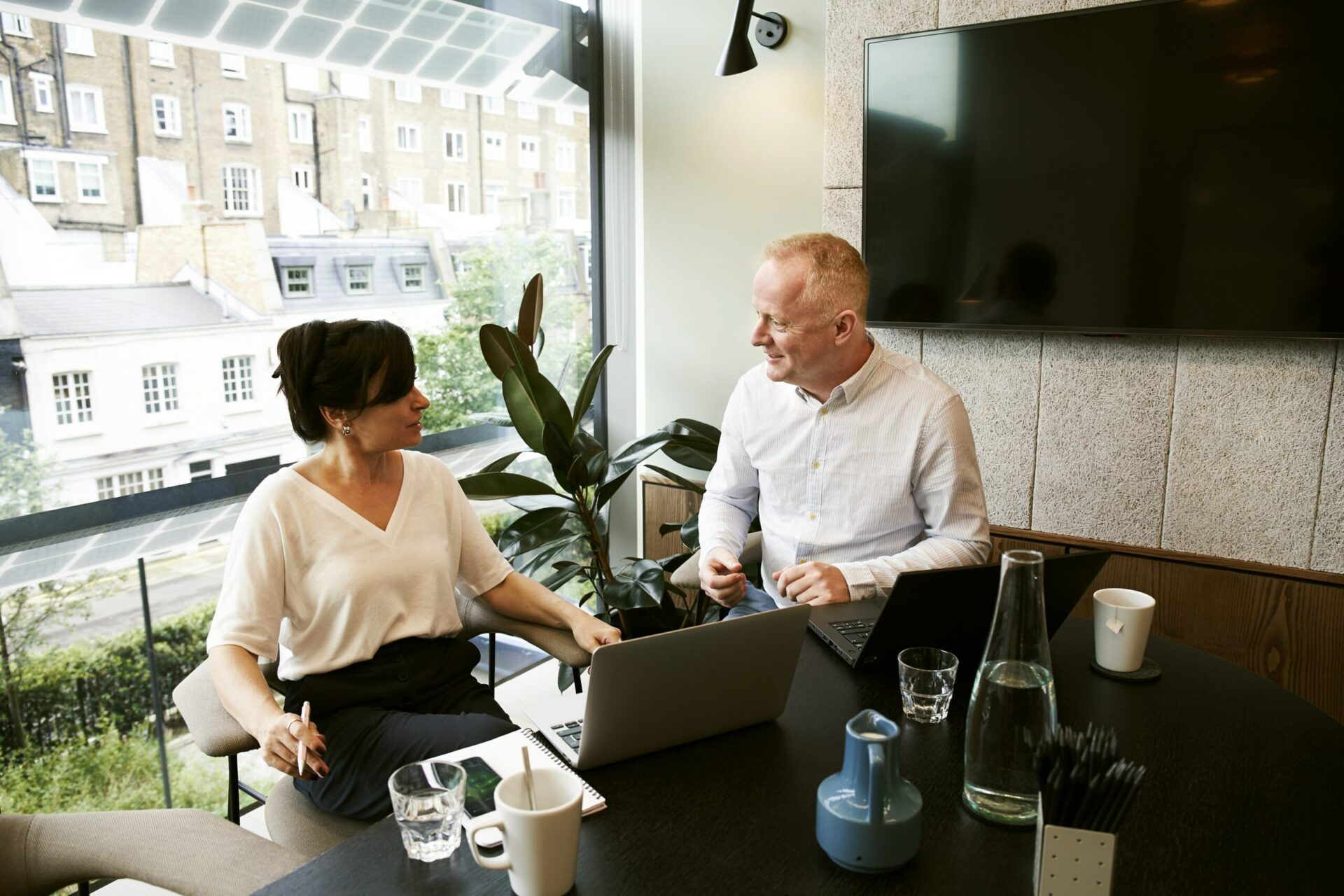 What are small business wellness programs?
As a result of the recent pandemic, employees are more likely to value benefits that supplement comprehensive health insurance. A small business wellness program is one example of this additional type of benefit. These programs focus more on quality of life and disease prevention than on medical benefits and treatment.
Healthcare.gov describes small business wellness programs as "A program intended to improve and promote health and fitness that's usually offered in the work place, although insurance plans can offer them directly to their enrollees. The program allows your employer or plan to offer you premium discounts, cash rewards, gym memberships, and other incentives to participate."
Some examples of wellness programs include smoking cessation, diabetes management, stress reduction, weight loss, and preventative health screenings.
In general, the COVID-19 crisis caused people to care more about proactively keeping themselves and their families healthy. In addition, it brought the focus more on maintaining good habits and mental stability. These factors are driving forward-thinking businesses to strongly emphasize implementing small business wellness programs to address these issues and support comprehensive care for their employees.
The following section contains some features you can commonly find in such programs.
What do small business wellness programs typically cover?
Small business wellness programs can be very broad or very specific, depending on your industry. Another factor that can influence the breadth of the plan is the general health of your employees.
A recent survey found companies can cover one or more of the following topics in their programs:
Mental health and emotional well-being:

92% of respondents said they were inclined to support programs related to stress management, sleep improvement and resilience, and help dependent children with their mental hygiene.

Work/life balance:

More than three-quarters of employers offer more options for work/life balance. Over 69% increased or added leave options as a result of the pandemic. In addition to reviewing their parental leave policies, many employers are looking into time off for those employees adopting a child.

Caregiving:

64% of respondents increased child care support, 55% increased paid time off for family caregiving, and 48% made child care backup available.

Financial well-being:

83% offer programs to help people save for emergencies, manage debt, and budget effectively. More than 77% will assist with mortgages, planning for the future, and securing income.
As you can see, the topics are very diverse and cover different aspects of employees' lives. You can customize your small business wellness program based on your company's needs and capabilities. Read on to discover how implementing wellness programs can help you lead as a responsible, caring employer.
Benefits of offering small business wellness programs for your company
Gartner reports that HR leaders should consider four out of nine workplace trends in 2021 are related to employee health and well-being. Here's a short breakdown:
There is a tangible increase in mental and physical health for employees whose employers offer support based on their life experience (more than 20%).

Among organizations that offer employees flexibility regarding time, place, and work, 55% have high performers on their staff.

Candidates and employees will value obtaining the COVID-19 vaccine and navigating vaccination requirements and policies in the company they work for.

Businesses will be more valuable for their current and future employees by prioritizing the discussion and implementing mental health benefits.
COVID-19 has had a more significant impact on the workplace than simply having more people work remotely. As this data shows, employers play a renewed crucial role in their employees' health and well-being. With this in mind, you should take steps now to become a supportive employer during the current wave of the pandemic and in the future so you can boost retention, productivity, and employee happiness.
You can make those improvements by offering attractive wellness programs along with modern health benefits.
A modern health insurance plan can help you implement small business wellness programs
Despite the added cost of health insurance benefits, choosing the right plan can help you develop an effective wellness program. The right insurance company can offer you a policy that's within your budget if you research beyond the traditional, large carriers.
Health insurance and wellness benefits are significant perks for prospects and employees, as good benefits can be directly related to positive employee recruitment and retention. A next-generation health plan can help you implement small business wellness programs in the following ways:
Choose health insurance that includes wellness benefits
The most current health plans do not only cover medical, dental, and vision services. In addition to that, they also provide 24/7 mental health care by professionals in the field. Likewise, these plans include fitness classes such as yoga, barre, boxing, spinning, and more, among their perks. You can offer your employees easy access to thousands of famous studios for convenience and adherence to a healthy lifestyle.
Choose health insurance that allows you to invest in wellness plans while saving money
Modern health plans let you access health plan data. You can invest in wellness programs when you understand your plan usage and the financial benefits of more affordable plans. Wellness programs could result in fewer claims, happier employees, and higher retention.
When you can see who files claims, the types of claims they make, and how frequently they make them, you will be able to make improvements to your health insurance offer and include more wellness benefits in your company's benefits package. For example, identifying trends and taking action could lead to the design of a mental health program, the launch of an internal campaign to combat diabetes or the creation of incentives to reduce smoking among employees.
The cost of health insurance for businesses is substantial, but it is an essential investment in its future. Modern health insurance companies can save their clients up to 20% each year by comparing their plans with competitors. This can result in an average annual savings of around $2,000 per employee in some cases.
The best small business health insurance providers also help you save money by:
Underwriting proprietary policies and improving claims management. They involve a case manager the moment a patient is identified as high-risk, so they can ensure compliance with their treatment plan and find the lowest-cost, highest-quality providers nearby. These steps can help you reduce claims costs.

Charging fixed monthly prices to help you control costs.

Giving end-of-year credits to your business if you had leftover contribution funds after the run-out period. This means you don't pay for what employees don't use.

Providing health plans that are tax-free at the federal and state levels.

Using a flat administrative fee to cut this cost in half.

Offering free or low-cost access to virtual care providers
These savings are only possible when you partner with a reputable, entrepreneur-minded health insurance provider. The funds you save will be helpful to enrich and add more areas to your small business wellness programs.
Sana has the best health benefits for small business owners, including wellness perks. Request a quote without medical questionnaires, then get help with open enrollment and onboarding. No matter if you're the owner of your small business, the HR manager, or the founder of a startup: Now is the right time to provide health insurance benefits to your employees.
Your business will be much more competitive in the job market if you have a high-quality benefits package in place. Sana has affordable, transparent prices and flexible plans. Get a quote to find out for yourself.