Sana Blog
/
The new operating system that healthcare needs
The new operating system that healthcare needs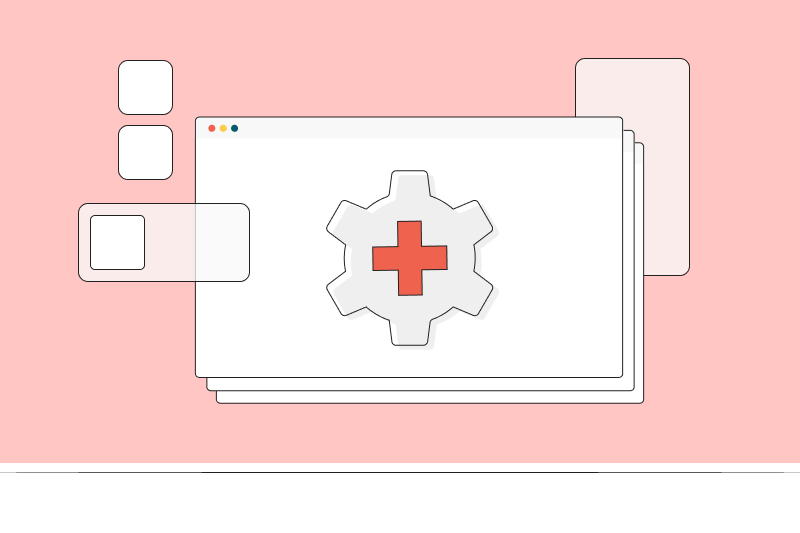 Health plans from aggregators to platforms
So much has been said about the cost, poor outcomes, disparities, fragmentation, and unparalleled innovation of the U.S. healthcare ecosystem (I've written about it, too). Many companies have also been talking about how they would revolutionize it, maybe even build the next Kaiser. Still, even after investors poured over $100B into healthcare over the last ten years, we have, at best, point solutions that are just scaling.
It turns out that creating an "ecosystem business" is complicated, and Silicon Valley-style blitzscaling doesn't work for non-pure software plays.
I am in my third go at making high-quality care accessible and affordable. I believe that new health plans, built from the ground up embracing technology, are in a unique position to create a new Health OS:
With human-centric financial benefits/incentives for patients, providers, and payers that consider the

local nature of healthcare

Coordinating and securing data and financial exchanges

Guiding patients intelligently to the most appropriate health services leveraging virtual and advanced primary care as the glue between specialized providers

Evaluating and iterating based on health, experience, and cost outcomes
Why "new" health plans?
Health plans are, by design, at the center of the healthcare ecosystem, and their mandate is to govern and optimize the financial transactions between parties in the absence of a single-payer system.
Legacy health plans (Blues, United, Cigna, Aetna) have created a stronghold in the market by aggregating provider supply and patient demand. However, they have sunk costs in obsolete tech assets (including mainframes) and corporate practices that hinder the creation of the coordinated experiences required to compete even with Kaiser 1.0. Not to mention financial incentives based on mandated ratios that do not align with making high-quality care accessible and affordable.
At the same time, new technologies are driving down transaction costs, reducing aggregation's value: Health service providers can get operational within days by leveraging the emerging health tech stack.
New health plans, built on a modern tech stack, have the opportunity to establish themselves as the platform where providers can easily reach patients (individually or through groups like employers). Patients can also select the health benefits/services relevant to them at any time.
In this new world, the investment that each provider would need to make would be only the amount required for successfully executing their job (e.g., an office for a primary care physician, a surgery room for a surgeon, etc.), and not by distribution considerations.
Virtual care and advanced primary care: The linchpins of high-quality, accessible, and affordable care
Building a successful Health OS platform hinges on fulfilling the real promise of virtual care and advanced primary care:
"Creating beautiful experiences that guide people, not only to the most effective resources, but that also understands their humanity during their uniquely challenging healthcare journey."
It's about moving from today's fragmented world of personal computers, where patients need to interact with dozens of specialized providers (pediatric mental health, women's health, etc.), to the world of iOS and Android where health experiences are either deeply integrated into the systems (e.g. Siri, Wallet, etc.) — or built by 3rd parties in harmony with it. In this world, each individual's health history and needs are the same across all health apps.
A 'Health OS' is also the only way to truly achieve the "quintuple aim" at scale: better patient experience, better outcomes, lower costs, better physician experience, and greater health equity.
Are you sure about "legacy" health plans?
Health plans are pushing hard to vertically integrate. United Healthcare and Optum are ahead of the curve, and others like CVS/Signify Health, Humana (with its primary care strategy) are trying to follow suit. Eventually, they might make it, but their journey is more challenging than that of newer, more agile players. Still, most patients would tell you how disconnected these experiences are, even years after acquisitions.
How about "big tech"?
Google doesn't have much leverage in the current healthcare ecosystem, and Apple hasn't moved in this direction despite having several important pieces of tech (payments and health records). Amazon's unwinding of Amazon Care clearly signals that payers are looking for a more complete solution. Just a telemedicine and at-home-care offering doesn't cut it for those paying the bills.
In the end, it won't matter who builds the new Health OS first as long as we will all be able to access more affordable, equal, and supportive quality care.