Sana Blog
/
5 types of group health insurance plans for small businesses 
5 types of group health insurance plans for small businesses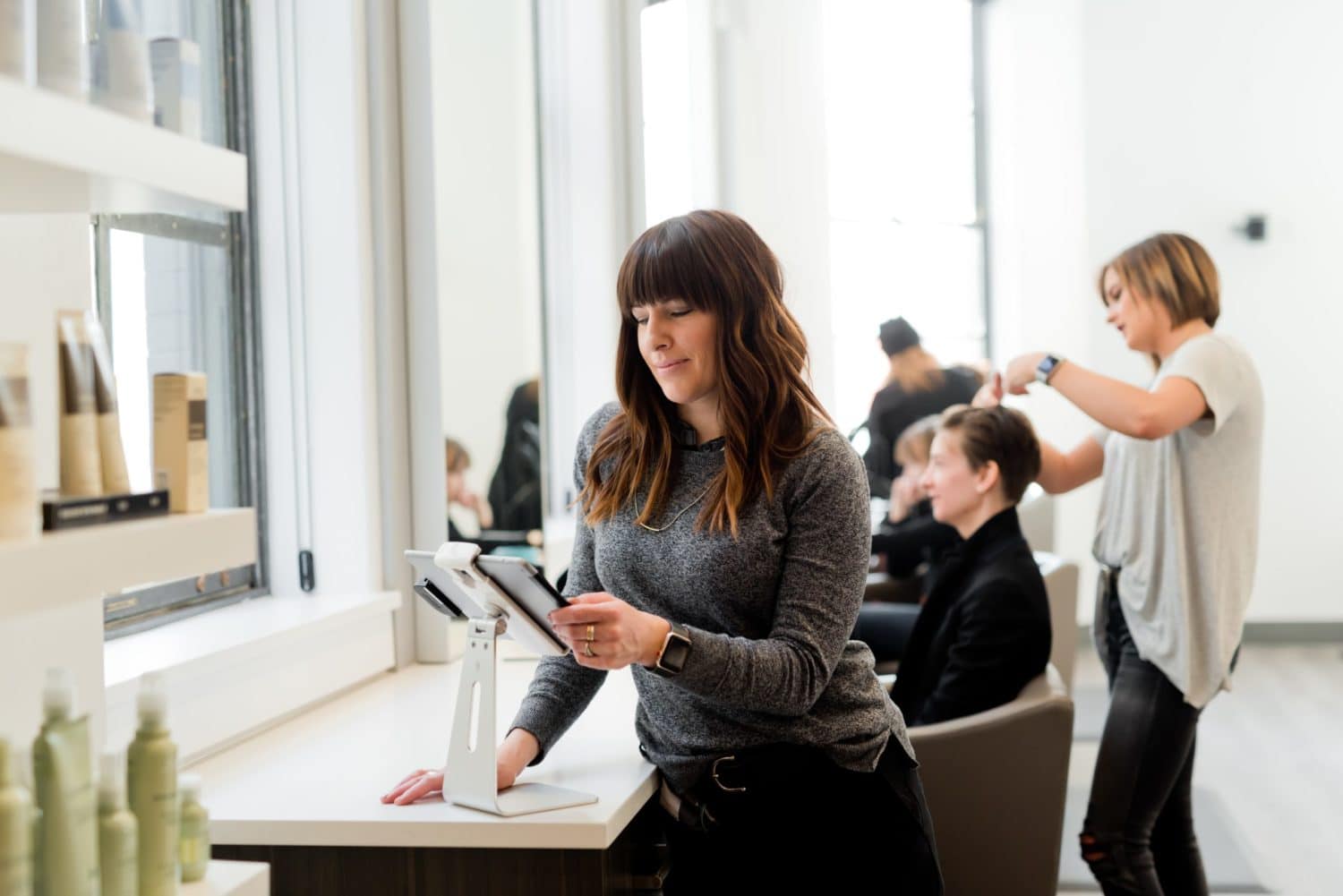 Group health insurance plans for small businesses: An overview in America
In general, any health coverage option an employer offers to its employees and their families falls within the "group health plans" definition. You'll see that term quite a bit when researching group health insurance plans for small businesses.
The Kaiser Family Foundation (KFF) performs systematic studies to generate trusted information on national health issues, including group employee health benefits. In 2020, KFF released its Employer Health Benefits Survey revealing health benefit trends. Here are a few pointers to show how small businesses (3-199 employees, per the study's sample) are doing.
The majority of small businesses are offering health coverage
In the past, group health insurance plans for small businesses were more of a bonus than a staple benefit. Today, more companies of all sizes offer their employees health insurance plans, whether they cover the entire premium or not.
Health plan offer:

55% of small firms offer health benefits to at least some of their staff.

Premium payments:

27% of covered employees in small firms are in a plan where the employer pays the entire premium for single coverage, while 28% are in a plan where they must contribute more than 50% of the premium for family coverage.
Innovative insurance options
Even while most people are familiar with conventional, fully-funded healthcare coverage from traditional carriers, a significant portion of small companies choose alternative insurance options.
Self-funded insurance modality:

67% percent of covered employees, including 23% of them who work in small firms, have self-funded plans.

Level-funded insurance modality:

Among covered employees in small firms, 31% are in a plan that is either self-funded or level-funded.
Modern benefits
Small business owners offer benefits beyond the more standard medical, dental, and visual care.
Health risk assessment:

42% of small firms ask their employees to complete a health risk assessment, a questionnaire evaluating a person's medical history, health status, and lifestyle.

Biometric screening:

33% of small firms provide biometric screenings to their employees. These examinations measure a person's health risk factors with indicators such as the body mass index (BMI), cholesterol, blood pressure, stress, and nutrition.

Wellness programs:

53% of small firms offer a program related to smoking cessation, weight management, and behavioral or lifestyle coaching.

Telemedicine:

A higher number of smaller firms reported covering some services through telemedicine.
The data shows that the majority of American small business owners believe there are advantages to making group health insurance plans available for their staff. If it's your first time choosing a plan or you're looking into new carriers or plans, keep reading to discover the five primary types of insurance your company can access.
1) Fully-funded plans
Traditional, large carriers offer fully-funded plans in which they take all the insurance policy risk. Your company pays a fee for the insurance company to manage claims and benefits for your employees.
These types of plans are becoming less common among small businesses because they are often relatively pricey, with little flexibility in plan options. Besides adding taxes and administrative costs, carriers charge small businesses more than larger companies with less risk due to the number of employees.
On the positive side of fully-funded plans, you will pay the same premium each month during the plan period, making budgeting more predictable. But don't get too comfortable. Carriers typically raise your rates each year based on several factors they rarely reveal.
An individual assessment of your startup may make a fully-funded plan a more suitable option. For example, if you have a smaller number of employees, many of whom are older and file many claims, having the insurance company assume the risk could be the best choice for you.
2) Self-funded plans
In a self-insured or self-funded plan, the employer assumes the financial risk of the health policy. By choosing this among other types of group health insurance plans for small businesses, your company pays a more affordable, fixed fee to the carrier, plus employee medical claims as they come. Your and your employees' contributions fund the plan.
However, with some self-funded plans, employers must pay for claims without a cap on how much they may have to pay. While the "pay-as-you-go" approach is advantageous when employees don't file many claims, it could be risky in cases of catastrophic claims. Since the company assumes policy risk, fees could skyrocket in this scenario and blow your budget out of the water.
3) Level-funded
Like self-funded plans, the level-funded option allows employers to pay an affordable and predictable fixed monthly fee into its claims fund based on an estimate of eventual claims, plus a third-party administrator (TPA) fee to handle the benefits management.
However, there's a substantial difference between self-funded and level-funded plans: the level-funded policy also includes a monthly cash flow stabilization component. In this type of group health insurance plans for small businesses, you pay as you go, with a cap on total possible costs, making your costs "level."
When claims surpass the cap, stop-loss insurance kicks in to cover any overages. Even if employees file more or larger claims than expected, your company never has to pay more than your predetermined cap.
You only pay for what you use, giving you peace of mind your budget is safe. What happens when claims are lower than your payments? Your company receives a rebate check or credit after the end of the plan year for anything you overpaid. Top carriers will return 100% of the remaining funds.

4) Professional Employer Organizations or PEOs
Small businesses without a human resources department or benefits administrator often rely on Professional Employer Organizations (PEOs) to perform HR-related tasks, such as payroll, recruiting, compensation management, access to benefits, and compliance. One PEO typically works for a group of small companies, taking on the HR burden entirely.
A PEO can help your organization explore the insurance options available for your employees and obtain plan deals commonly available for large corporations. They rely on purchasing power to negotiate affordable benefits and insurance coverage.
It's important to understand that when you work with a PEO, they become your employer of record as they take on the HR function for your company. That means you run your payroll under their tax ID numbers, not yours. They take on some risk, but you lose control and often won't know how much you are really paying.
Gusto says, "To protect themselves, PEOs require you to adopt their policies, procedures, and even employee handbook wording. Because if an employee issue arises, they'll back you up only if you've followed their guidance."
With PEOs, you are stuck with whichever carriers and plans they choose. The lack of flexibility, transparency, and customer service often overshadow any benefits of a PEO. If you believe your business has less healthy than average employees, a PEO could help you mitigate that risk. However, if you are a relatively healthy company, the other businesses you are pooled with could make your insurance costs higher than they need to be.
5) Small Business Health Options Program (SHOP)
Getting insurance through the Small Business Health Options Program (SHOP, a part of the Affordable Care Act) applies to companies with up to 50 full-time employees.
SHOP plans are relatively flexible. According to Healthcare.gov:
You can choose to cover medical and/or dental insurance.

Your company can buy the plans directly or through a broker.

You can offer a single plan or let your employees choose from multiple options.

Your business can choose how much you pay toward your employees' premiums and whether to offer coverage to their dependents or not.

You can also decide how long new employees must wait before enrolling.
To see if your business qualifies for SHOP, you must complete an eligibility determination survey or explore the applicable rates and prices depending on your company's location.
Which insurance option is the best for my business?
After exploring the primary types of group health insurance plans for small businesses, you may still wonder which option suits your company best. Offering health insurance to your employees is a commitment to them and the overall success of your company. It is a decision worth the time and resource investment.
To make the best decision, you have to consider your business's budget, employee profile, and company size. You also need to determine what matters most to you. Do you want more plan flexibility, lower costs, better coverage, HR relief, predictable payments, less risk, or a combination of these? Each plan type has pros and cons, so weigh your options and choose one that most closely fits your specific needs.
Sana makes choosing modern, flexible, and affordable healthcare plans a breeze. Sana's has a 98% customer service satisfaction score, and is ready to guide you through the options and find a comprehensive benefits package for your small business. Get a quote to find your ideal plan.