Sana Blog
/
With Sana: Using your plan for medical imaging
With Sana: Using your plan for medical imaging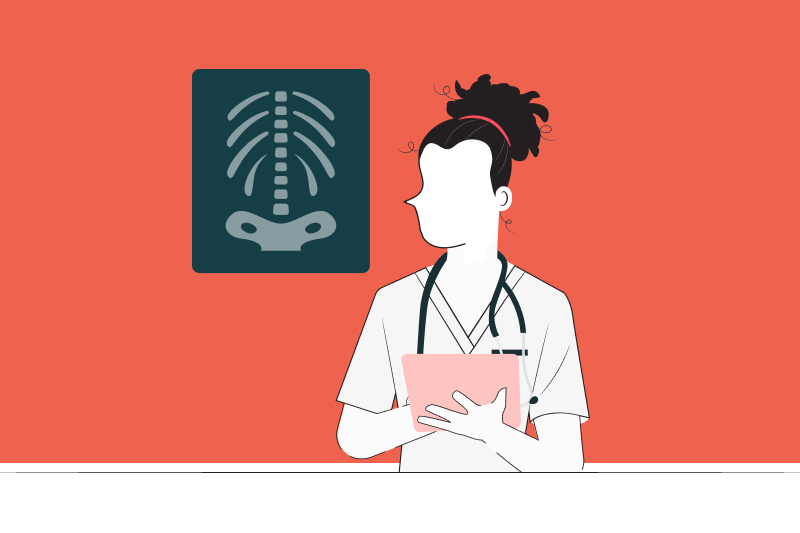 What is medical imaging?
What is medical imaging?
Medical imaging is the use of non-invasive methods to collect images of the interior of the body for clinical analysis and medical intervention. It is essential to the diagnosis, monitoring, and treatment of many injuries and diseases.
There are various imaging exams that each use different technology, gather different types of images, and help diagnose different conditions. For instance, an arthrogram uses contrast dyes to make the soft tissues in joints visible, while an echocardiogram uses sound waves to visualize the structures and movement of the heart.
Other commonly used medical imaging tests include:
X-ray

CT scan

MRI

Ultrasound

PET scan

Mammogram

Myelogram
There are multiple healthcare providers involved in the medical imaging process. Generally, your doctor orders a medical imaging exam for you. A technologist actually operates the equipment to gather the images requested by your doctor. A radiologist is the specialized medical doctor who then examines and interprets the images in order to recommend the next steps in your care.
With Sana, your medical imaging is completely covered when you use Green Imaging.
Sana partners with Green Imaging — a full-service medical imaging network that operates out of 1400+ imaging facilities nationwide — so that Sana plan members can access high-quality medical imaging at no cost.
Here's how it works. 
How it works
1. Text Green Imaging at 713-524-9190. Include your name, Sana member ID, zip code, and a photo of your doctor's order for the imaging service. No prior authorizations are required.
2. Green Imaging will reach out to you to schedule an appointment at a time and location convenient for you. They will then text you an order form and voucher, which you will need to bring to your appointment.
3. Go to your appointment, where you will receive medical imaging services for free.
4. Green Imaging's board-certified and fellowship-trained radiologists will evaluate your images and send a report to your referring physician, who will follow up with you to discuss the results.
*The information above applies to all Sana PPO Plus plans as of 7/1/2022 and is subject to change.