Sana Blog
/
With Sana: Using your plan for urgent care
With Sana: Using your plan for urgent care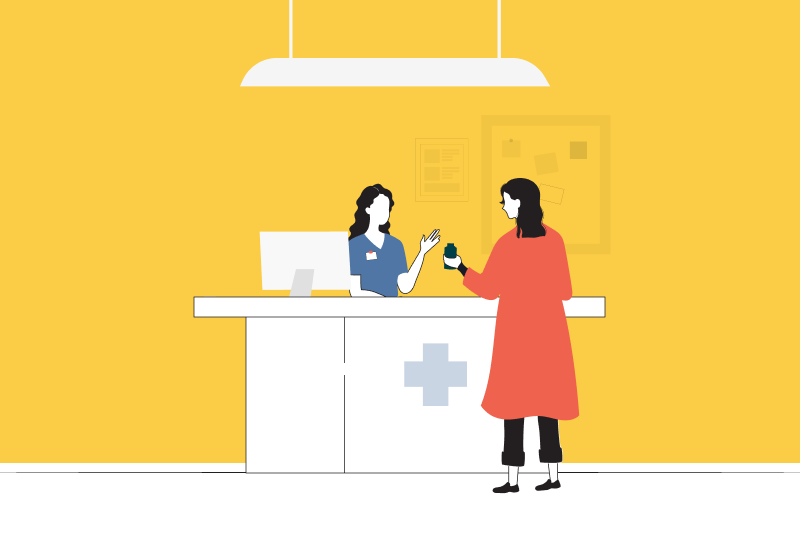 If injury or illness strikes outside of your doctor's regular office hours — or you need same-day care but can't get an appointment with your primary care physician — visiting an urgent care clinic can be a great alternative to going to a hospital's emergency room (ER).
Many people think the ER is their only option for last-minute medical care. In a 2019 study, 65% of respondents reported going to the ER when they couldn't get in to see a doctor right away. But many of those ER visits are avoidable.
While it is important to choose the ER for life-threatening conditions, less serious ones can be addressed more efficiently by urgent care. For a common, treatable condition such as a sprain or a virus, a trip to the ER costs 10x more than an urgent care center on average.
Because emergency departments deal with complex and life-threatening situations, ER wait times tend to be longer, too. Urgent care centers treat more straightforward medical conditions, so they can quickly get you treatment. 
With Sana, you can go to urgent care for $25 — or urgent care can come to you for $0. 
Go to any urgent care clinic for a $25 copay. 
On typical health insurance plans, only certain urgent care clinics are in-network — and urgent care copays range from $50 to $100 or more. But on Sana plans, you can go to any clinic of your choice for the low copay of $25. The last thing you should worry about when you are ill or injured is paying high copays and exorbitant out-of-network fees.
Schedule a same-day, in-home urgent care visit for free.
If you'd rather avoid the drive and the waiting room altogether, you can schedule an urgent care house call through our partner, Dispatch Health. Dispatch Health can provide 70% of the services an ER can — from the comfort of your home. 
From 8 AM to 10 PM, seven days a week, you can schedule a same-day appointment by calling (469)-397-0485 or visiting DispatchHealth.com. If you are within their service area and your condition is eligible, medical professionals will travel to your home to provide diagnosis, treatment, and any necessary prescriptions — at no cost to you. Dispatch Health is adding more areas they serve all the time.
*The information above applies to all Sana PPO Plus plans as of 8/1/2022 and is subject to change.