Sana Blog
/
With Sana: Using your plan for women's health
With Sana: Using your plan for women's health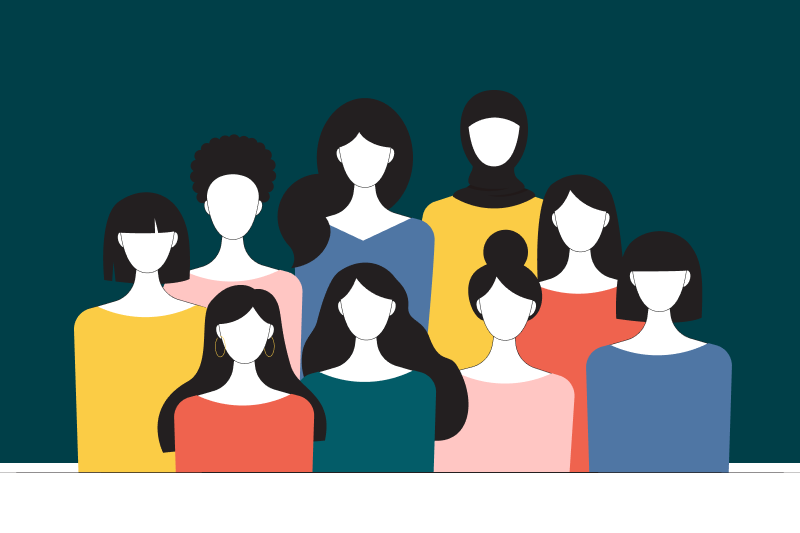 Women's health is "the branch of medicine that focuses on the treatment and diagnosis of diseases and conditions that affect a woman's physical and emotional well-being."
According to broad definitions of the term, women's health includes far more than just reproductive health — it encompasses:
Female-specific conditions (e.g., menopause)
General health conditions that affect women differently than men (e.g., cardiovascular disease)
General health conditions that affect women disproportionately (e.g., autoimmune disease)
General health conditions that tend to incur gender bias during care delivery (e.g., mental health)
Women's health is not a niche corner of healthcare but rather the foundation for a healthier world. According to McKinsey, "Because women are often caretakers, better outcomes in women's health also have cascading benefits for groups such as children and the elderly. Women's health, in other words, contributes in a significant way to stronger, healthier societies."
Reflective of this fact is the booming femtech market, which refers to products and services that use technology to support women's health. Funding for femtech reached $2.5 billion in 2021 — and femtech startups continue cropping up to address gaps and inequities in women's health, and to make women's health more widely accessible.
At Sana, we believe it is important for women to have access to healthcare providers who treat women's health as a top priority. Women deserve high-quality, differentiated care as they face diverse health challenges throughout their lives.
With Sana, you have $0 and low-cost options specifically designed for women's health.
Go to any women's health specialist you choose — for a predictable copay.
On most insurance plans, a fixed provider network limits the specialists you can see — but not on Sana. Our plans are all-access, which means we will add any provider you choose to our network, and you'll never have to worry about paying out-of-network fees. Our predictable $50 copay for specialist visits takes the guesswork out of budgeting for your care.
If you don't already have preferred specialists you'd like added, we can recommend some of the high-quality providers we already have in our network. For instance, we partner with Kindbody, a nationwide network of clinics providing in-person fertility care and inclusive family-building care, such as surrogacy and adoption support.
Receive comprehensive virtual healthcare for women and families through Maven — for $0.
We partner with Maven Clinic to give you free, wide-ranging support throughout every aspect of the path to parenthood. Maven's suite of virtual resources includes:
Virtual appointments with specialists, from prenatal nutritionists to midwives to lactation counselors
Referrals to in-person providers
Community forums
Trackers and action plans related to family-building
Mental health support
These resources and many more are available on-demand 24/7 through Maven's app and are free to Sana members.
Enroll in a no-cost digital pelvic healthcare program through Bloom.
25% of women suffer from pelvic health disorders, and often go untreated.
Now Sana members with vaginal anatomy can access "sensitive, clinical-grade care for pelvic health" through our newest partner, Bloom. You can receive customized care from a Pelvic Health Specialist (PHS) from the comfort of your home, using an intravaginal pod and Bloom's app.
*The information above applies to all Sana PPO Plus plans as of 11/1/2022 and is subject to change.