Sana Blog
/
With Sana: Using your plan to support your wellness
With Sana: Using your plan to support your wellness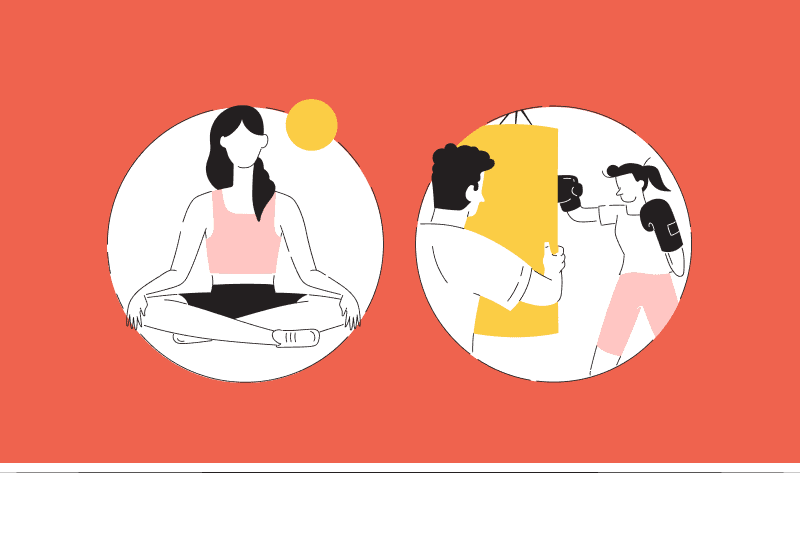 Wellness refers to not only the absence of illness or disease, but actively optimizing your mental and physical health outcomes by practicing healthy habits — including exercising regularly, eating nutritious foods, staying hydrated, seeing a therapist, managing stress, taking prescribed medications and supplements, and scheduling regular checkups with your healthcare providers.
At Sana, we built health plans that encourage the pursuit of wellness through proactive healthcare. We believe healthcare should do so much more than just diagnose and treat symptoms. While effective diagnosis and treatment are essential, they are examples of reactive healthcare — i.e., reactions to an existing health concern. Proactive healthcare, on the other hand, is when a patient practices various forms of self-care in order to get and stay well — thus preventing some health concerns from developing in the first place. 
Proactive healthcare places patients at the helm of their own health (with support and guidance from trusted providers, of course), and it can save them from the expense and unpleasantness of avoidable sickness. Sana plans give members access to $0 providers to proactively take care of their physical, mental, and emotional health.
With Sana, you can use your plan to take a proactive approach to your wellness. 
Take a proactive approach to your wellness. 
Get in-person care from the providers you trust, and never pay out-of-network fees.
Sana's health plans are all-access, meaning we don't restrict you from seeing any provider. That way, you can seek care from the providers you trust without ever having to worry about out-of-network fees. Our copays are low — $25 for primary care visits and $50 for specialty care visits — so scheduling regular check-ins with your doctors doesn't break the bank.
Another great way to proactively keep your body healthy is to seek massage therapy, physical therapy, chiropractic care, and/or acupuncture — all of which have a low copay of $25 with Sana.
Schedule $0 virtual primary care visits at your convenience.
If you prefer to speak with a primary care provider on your computer or smartphone, schedule no-cost virtual doctor appointments through Sana's partner PlushCare. When you need your health concerns addressed quickly and conveniently, you can request same-day appointments with high-quality licensed medical providers through PlushCare's app. Any medications your online doctor prescribes can be sent to your local pharmacy for pickup.
Utilize convenient, $0 virtual mental health services.
Sana members can access no-cost mental health resources anytime, anywhere through our partner Ginger. Ginger offers a range of mental health services, including therapy, psychiatry, behavioral health coaching, and self-guided care resources available on their app. You can schedule virtual clinical sessions with their therapists and psychiatrists, but there's no need to wait for an appointment if you need real-time mental health support: No matter what time of day it is, you can simply text with a behavioral health coach, who will respond within 60 seconds on average.
Receive virtual "whole health" coaching, cost-free.
Because we believe that the health of body and mind are inextricably linked, we partnered with Vida, a digital platform that brings together mental and physical healthcare to address patients' "whole health." Vida's approach recognizes that mental health issues can cause/exacerbate physical health problems, and vice versa — so they treat all chronic conditions as both mental and physical. Their virtual health coaches and therapists will work with you to effectively prevent and manage health conditions such as diabetes, depression, anxiety, hypertension, high cholesterol, sleep issues, and more.
Stay physically active with free fitness classes.
Physical exercise not only strengthens the body, but it also strengthens the mind by releasing endorphins and helping to relieve stress. Sana members get free credits on ClassPass every month, making it easy to try out different forms of exercise and find fitness classes you love.
*The information above applies to all Sana PPO Plus plans as of 6/1/2022 and is subject to change.