Sana Blog
/
With Sana: Using your plan when managing a complex medical condition
With Sana: Using your plan when managing a complex medical condition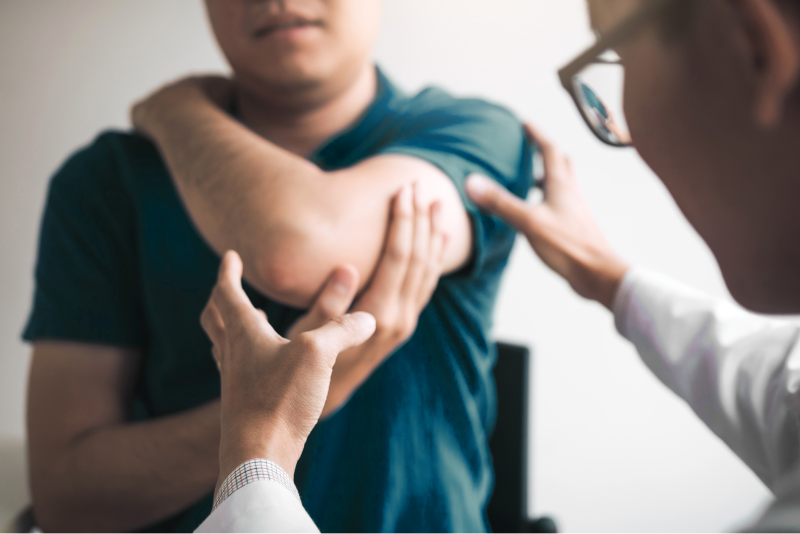 Complex medical conditions are ones that are serious, chronic, or functionally limiting. They present unique challenges to both the patient and their care team, and they have a high degree of outcome variation. Their treatment requires specialist care on an ongoing basis, usually from a team of providers working together to achieve the best possible outcome.
Examples of complex medical conditions include cancer, severe injury, arthritis, heart failure, and diabetes, to name a few. The treatment of such conditions often requires a combination of diagnostic procedures, surgery, medications, monitoring, and physical therapy.
Managing a complex medical condition can be overwhelming and exhausting, especially if the various members of your healthcare team aren't communicating effectively with each other to confirm that none of their advice is contradictory or redundant. At Sana, we have multiple safeguards in place to ensure that you're getting all the care you need — and none of the care you don't need. 
Most medical facilities link physicians' pay to the quantity of procedures they perform, incentivizing providers to suggest unnecessary (or questionably necessary) procedures to patients. In a 2017 survey of U.S. doctors, 65% of respondents said that 15% to 30% of all medical care — and 11% of all procedures — were unnecessary.
At Sana, we help you avoid unnecessary procedures at all costs. When managing a complex medical condition, the last things you need are more appointments, more procedures, and more medical bills.
With Sana, your care is covered and coordinated.
See your preferred providers, and never pay out-of-network fees.
At Sana, we want you to feel empowered to choose the providers you trust without restriction. Choosing the providers who make you feel listened to and respected is the first step in receiving appropriate care for your complex medical condition.
On our all-access plans, all providers are considered in-network. If your preferred doctors are not already part of Sana's network, we will reach out to them and add them for you. That means you can choose the primary care physician you feel will best coordinate your care and the specialist providers you work with throughout your treatment. Sana's copays are affordable and predictable: $25 for primary care visits and $50 for specialty care visits. 
Get $0 second opinions by scheduling virtual consultations with top specialists.
We want you to have peace of mind knowing that your diagnosis is correct, and your treatment plan is the best course of action. That's why we partner with 2nd MD, a revolutionary online resource that connects members with the nation's leading medical specialists for second opinions on the following:
Diagnoses

Possible surgeries

Treatment plans

Medications

Chronic condition management
82% of consultations with 2nd MD specialists lead to an improved treatment plan or a different diagnosis.
Get surgery at a Center of Excellence — for $0.
That's right — you may get no-cost surgery if you need it! We partner with Edison Healthcare to help you access the leading specialists at the top hospitals in the country, or Centers of Excellence (COEs). These providers and facilities have a proven track record of providing the most medically appropriate care with the best health outcomes.
We coordinate and pay for your travel to a COE and coordinate your appointments with the appropriate specialists there, who will provide a second opinion on the diagnosis and treatment plan you've already received. We then pay for the surgical or nonsurgical treatment they recommend. The cost of everything — down to room and board — is covered. We believe you should have access to the country's best care, no matter where you live.
If you are managing or in need of one of the following, you would be a great candidate for this benefit:
Spine surgery

Orthopedic surgery

Heart surgery

Valve replacement

Transplant surgery

Cancer diagnosis

Stem cell therapy

Joint surgery
Access $0 physical therapy services from the comfort of your home.
If your complex medical condition requires physical therapy (PT) treatment, you can access virtual PT programming and coaching at no cost through our partner, SWORD Health. SWORD pairs you with a physical therapist who creates a personalized treatment plan just for you, gives you virtual coaching and feedback, checks in with you and answers your questions, and adjusts your plan as you progress. Your physical therapist can monitor your progress via wearable motion sensors connected to a tablet, both of which SWORD sends to your home for free. This allows you to fit your PT sessions into your life without worrying about commutes, waiting rooms, and scheduling conflicts.
Access $25 in-person physical therapy visits with your preferred provider.
If you'd rather do physical therapy in person, we've got you covered. You can schedule appointments with your preferred physical therapist for the low copay of $25.
*The information above applies to all Sana PPO Plus plans as of 4/1/2022 and is subject to change.