Sana Blog
/
With Sana: Using your plan when your child is sick
With Sana: Using your plan when your child is sick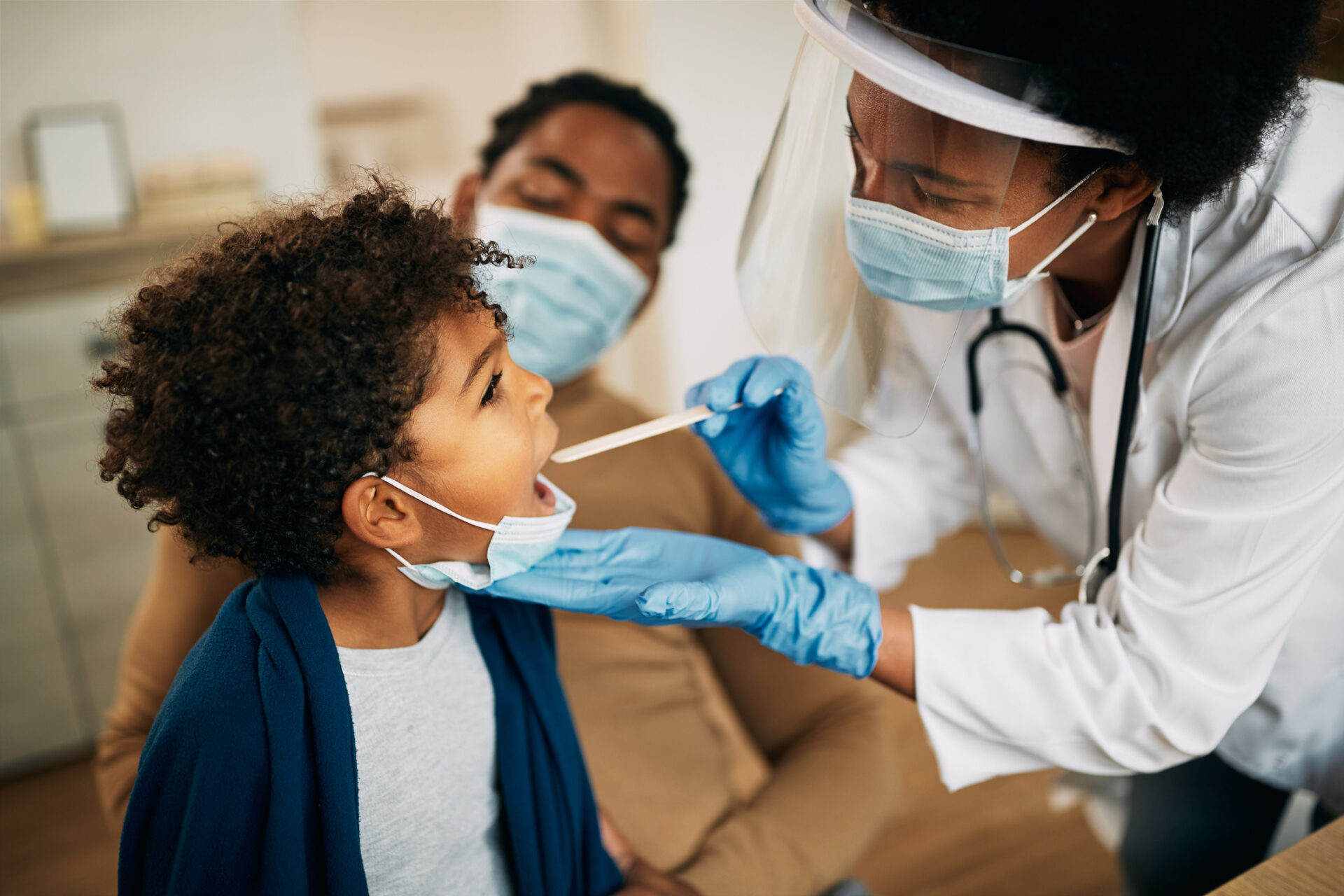 Caring for a sick kid can be extremely stressful for parents. Even if your child just has a routine cold or stomach bug, it can be overwhelming trying to figure out the quickest way to get them the care they need.
Maybe you're not sure whether the situation even warrants a doctor's visit. Maybe you can't fit a trip to the pediatrician into your packed schedule. Maybe you're unsure whether your insurance will cover a visit to urgent care.
Sana is here to make your life easier in those stressful moments. We offer a range of solutions — some of them completely zero-cost — so that you never have to feel unsupported or uncertain when your child is sick.
With Sana, you have options.
Go to your preferred pediatrician.
Sana's plans are all-access, meaning we consider all providers in-network. We want you to be able to see the doctors you trust at your convenience — without ever paying out-of-network fees. If your pediatrician isn't already in our system, we will reach out to them on your behalf. With Sana's copay of $25, this is a low-cost solution.
Take your child to any urgent care clinic.
With Sana, your copay for an urgent care visit is also just $25 (with other plans, it's usually $50 to $100), and all urgent care clinics are considered in-network. As a Sana member, you can rest easy knowing that urgent care is an affordable option if your child needs it.
Schedule a $0 virtual visit through Blueberry Pediatrics
.
Using your choice of phone, video call, or text, you can talk to a pediatrician from the comfort of your home 24/7, 365 days a year — yes, even on holidays, and even in the middle of the night! We partner with Blueberry Pediatrics so that we can provide free, on-demand virtual care for your kids.
Whether your child is sick or you just need advice on something related to your child's health, you can reach out to Blueberry and expect a response from a doctor within minutes. There's no interim step of waiting on hold or chatting with a nurse. Plus, Blueberry has a team of dedicated pediatricians and pediatric specialists, so you can always return to the same providers you and your child have established relationships with.
When you enroll with Blueberry, you'll receive a free medical kit containing an otoscope, a thermometer, and a pulse oximeter. You can use these free tools to collect your child's vitals, and you can send any relevant images through the Blueberry app. That way, your child's pediatrician is working with all the same diagnostic information they would have in person.
80% of the cases addressed by Blueberry doctors are diagnosed and treated virtually, without any need for in-person care. Blueberry virtual visits are free for members on Sana PPO Plus plans.