Sana Blog
/
With Sana: Using your plan when your doctor orders labs
With Sana: Using your plan when your doctor orders labs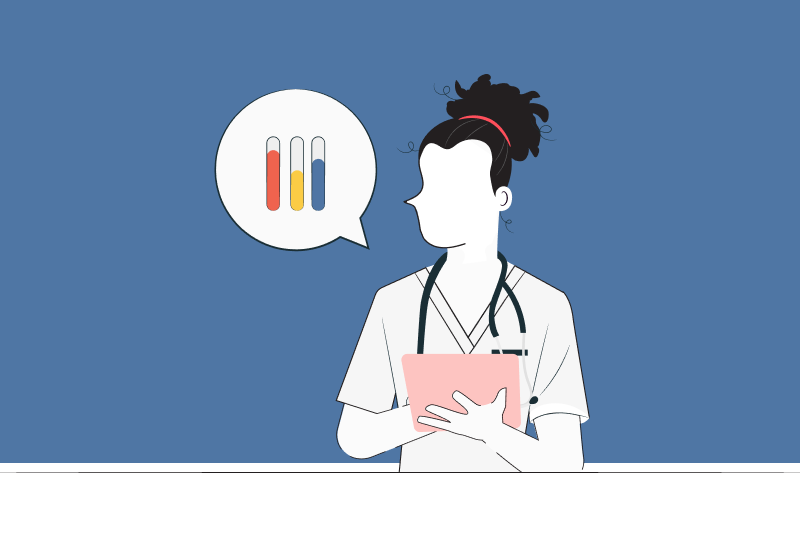 Lab tests — especially blood work — are one of the most common ways for doctors to learn about your health and help you make health decisions. Most frequently, doctors order blood tests to aid with diagnosis, monitoring, and screening.
At a minimum, many primary care doctors will order routine blood work once a year. Just by running a handful of typical blood tests, doctors can detect certain diseases and illnesses, as well as problems with organ function, hormones, nutrition, and more. But it's likely that your primary and secondary care providers will order additional blood tests as health concerns arise, making lab work a frequent occurrence for most patients.
That's why it's good to know exactly where you need to go and how much you will need to pay when your doctors order labs.
With Sana, your lab work is completely covered when you use Labcorp. 
Lab work is covered with Labcorp
Sana partners with Labcorp — a nationwide network of clinical labs for collecting and processing patient specimens — so that Sana members can get convenient, $0 access to lab tests whenever they need them. 
Here's how it works. 
Here's how it works. 
1. Go to a Labcorp location for labs.
There are over 2000 Labcorp locations in the U.S. (Some of these locations are conveniently located inside your local Walgreens.) You can make an appointment here at the most convenient location for you, or even walk in without an appointment. Don't forget to bring your Sana insurance card, your ID, and the Labcorp test request form that shows which labs your doctor ordered.
2. Go to your doctor for labs and have them sent to Labcorp.
If your doctor's office can collect your specimens on-site, make sure they send them to Labcorp for analysis — at no charge to you.
*The information above applies to all Sana PPO Plus plans as of 5/1/2022 and is subject to change.