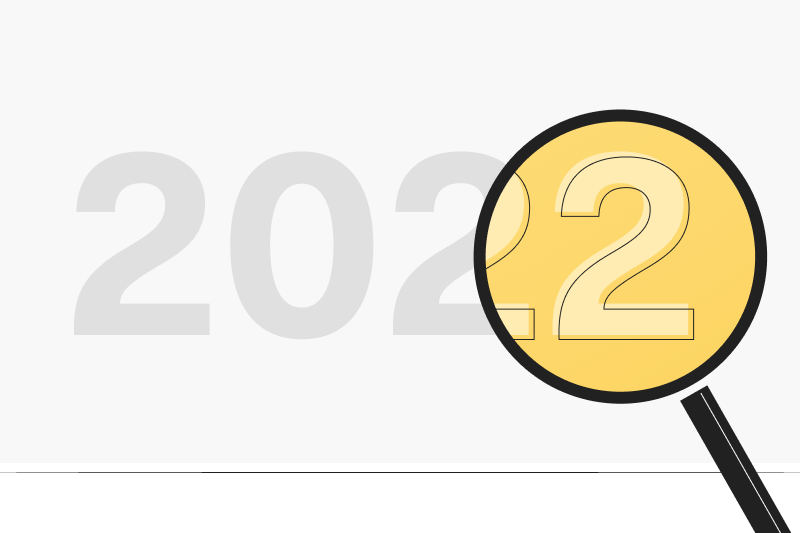 At the heart of everything we do at Sana is our mission of making healthcare understandable, accessible, and affordable for all. It's a lofty mission, to be sure. Each year, we work toward it by bringing healthcare innovation downmarket to the generally neglected small business sector — helping more and more small businesses across the U.S. offer better benefits, save on healthcare costs, and avoid expensive employee turnover.
But 2022 was a particularly exciting year for Sana. We grew tremendously and made huge strides in the direction of our mission. Check out some of our 2022 accomplishments and highlights below.
Growth (in every sense of the word!)
Growth was the theme of our year in 2022. We grew our client base in existing markets, expanded into new markets, raised new funds, opened our first primary care health center for members, gained new partners, and grew the Sana team.
Sana MD
In January, we opened Sana MD, our flagship health center for advanced primary care in Austin, TX. Primary care is extremely important when it comes to managing chronic conditions, detecting diseases early, and instilling healthy behaviors — yet often entails pricey copays and insurance headaches in the U.S. We built Sana MD to change all that. We believe that primary care should be compassionate, comprehensive, and built into your health plan. Sana members on most plans can schedule unlimited appointments at Sana MD for $0. 
Sana MD served over 500 patients in 2022 and has a 5-star rating on Google Reviews.
Series B funding
In June, we raised $60 million in a Series B funding round, which was co-led by original investors Trust Ventures and Gigafund. It brought our total funding raised to $107 million.
New markets
Since July, we've expanded into four additional states (Alabama, Wisconsin, Virginia, and Indiana), bringing us to a total of ten states in which we can serve employers. These new markets represent a nearly 40% increase in serviceable population and allow us to offer high-quality health insurance to 25% of the country's small businesses.
New customers
Our customer base nearly tripled in 2022. About 30% of the new customers that joined Sana in 2022 weren't offering health insurance previously — which points to the gap in the market that Sana successfully fills as an insurance company geared toward small businesses.
Partnerships
We launched two new $0 care partnerships in 2022. One is with Carrum Health, a value-based Centers of Excellence platform that allows Sana members to access surgery and care from world-class surgeons at renowned hospitals. The other is with Bloom, which provides customized digital pelvic healthcare to Sana members with vaginal anatomy. When we expand our trusted Sana Care ecosystem, we are adding to an already-long list of high-quality healthcare providers that our members can visit for $0 on most plans.
Our team
The Sana team grew by over 40% in 2022. We closed out the year with over 200 employees, all working together to fix the broken healthcare system in the U.S.
In May, we were lucky to be able to gather as a team for the first time in person since before the pandemic — we had a blast at our all-company retreat in Austin, where we enjoyed a little work and a lot of play/team bonding activities!
Awards
We won four awards in 2022. We are proud to have been recognized as one of the top 50 startups in America, a great place to work, a company that is making major waves in our market sector, and a family-friendly workplace:
5th birthday
We turned five in 2022! In our first five years, we saved our members over $300 million in medical billing, all while earning 95% customer and 97% provider satisfaction scores.
Health plan improvement
We listen to our members and change our health plan design to improve their healthcare experience whenever possible. In 2022, for instance, we did away with caps on covered visits for Speech Therapy and Applied Behavior Analysis (ABA) Autism Therapy — both of which are now unlimited. We also made clarifications within plan documents to address our members' frequently asked questions.
Employer dashboard improvement
We also updated our employer dashboard to make benefits management even easier and more intuitive for small business leaders. Plan administrators now have the ability to manage their own open enrollment process from start to finish — in addition to being able to review and approve enrollment requests within seconds, see how many employees are enrolled in each plan, add new employees with ease, and clearly view the business' claims activity.
TL;DR
2022 was a big year for us here at Sana. We are so grateful to our members! We are heading into 2023 excited to continue growing, adapting, and making healthcare understandable, accessible, and affordable for all.