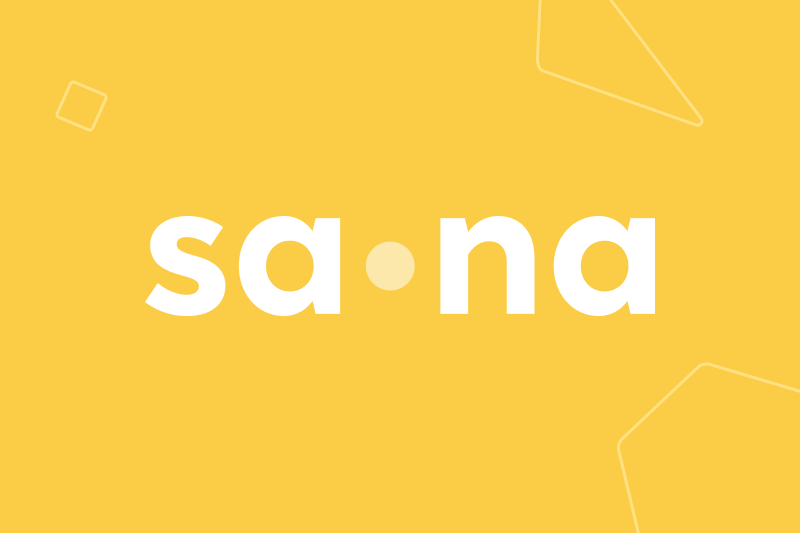 Today we laid off 73 employees, nearly half of our total headcount.
This is one of the hardest things we've ever had to do at Sana. We have had to say a lot of goodbyes, and I mostly feel awful at this moment. The impacted employees are talented, mission-driven people, many of whom are not only colleagues but also friends.
To anybody reading this who is hiring: You would be lucky to hire these folks. They are excellent. Please reach out to our people team; we are happy to make introductions and serve as references.
To our customers & partners: Nothing is changing about our health plans or the service we are delivering. We kept the majority of our operations team in place to ensure no interruptions or issues with our service and I expect our product to keep getting better over time.
So, what's going on?
Since Sana's founding in 2017, we have been venture-funded. That meant we spent a lot of money on growth and a lot of money on R&D. It was ok we weren't profitable because we could keep raising venture dollars to fund the business. We prioritized investing in the future over profitability today. I'm grateful for that time, because it allowed us to build the special company and product we have today.
The world has changed, however, and venture funding is harder to come by now. Particularly for companies in the healthcare and insurance worlds (we check both boxes). The hard fact is this new environment rewards profitability today over future investments. We have to reposition ourselves accordingly.
Fortunately, we are in a position where we have the choice to be profitable. The cuts we make today mean we are generating positive cash flow. Immediately. We will continue to invest in growth and R&D, but only to the extent our profits support that investment.
I spent a lot of time in the last few weeks thinking about what this transition means for our company. Here are a few thoughts:
Back to basics
I am inspired by the leadership Ryan Peterson is showing in his return to the CEO role at Flexport. The strategy is so simple: listen to your customers, and then build the things they need. I realize over the last two years I have been too mired in spreadsheets, too focused on the abstract idea of "scaling", and what I need to do is rediscover what makes Sana great. I am going to spend my next year listening to customers and doing things that don't scale. It's what I should have been doing all along.
Going "all in" on Sana Care
Earlier this year we launched Sana Care, and the success that product has had out of the gates is extraordinary. Putting a virtual concierge doctor in people's pockets, bundled with a health plan, seemed like a compelling idea a year ago — but the engagement and satisfaction levels surpassed anything I hoped for. NPS has consistently been north of +90 while reducing net claims spend. It feels like the future of healthcare. We are doubling our investment in Sana Care R&D as of this week in spite of our general expense cuts. The future there is as bright as ever.
Sustainable growth
Our ambition remains to build a generational business that transforms healthcare. Which means we need to grow quickly, efficiently, and thoughtfully. Our integrated payvidor model is very different from what you can find elsewhere in the small group market and we have been fortunate to partner with a fast-growing cohort of brokers who are looking for a better way forward for their clients. We are going to continue to invest in building these relationships and will be rolling out initiatives in the coming months to demonstrate that commitment. If you are a broker interested in selling innovative & affordable small group health plans, get in touch.
The most intense and difficult periods in life are often, in hindsight, the most meaningful. Six years ago Nathan and I started Sana, and those years have not been easy. Today was not easy. I don't expect the coming years to be easy either. But through all that struggle we are building something of which I'm immeasurably proud. Something that makes a real difference in healthcare.
I am sad today, and admittedly this year has been humbling for me as an entrepreneur.
At the same time, I am incredibly excited about where we are going. The future's still bright.
-Will