Sana Blog
/
5 free employee retention strategies for small business owners
5 free employee retention strategies for small business owners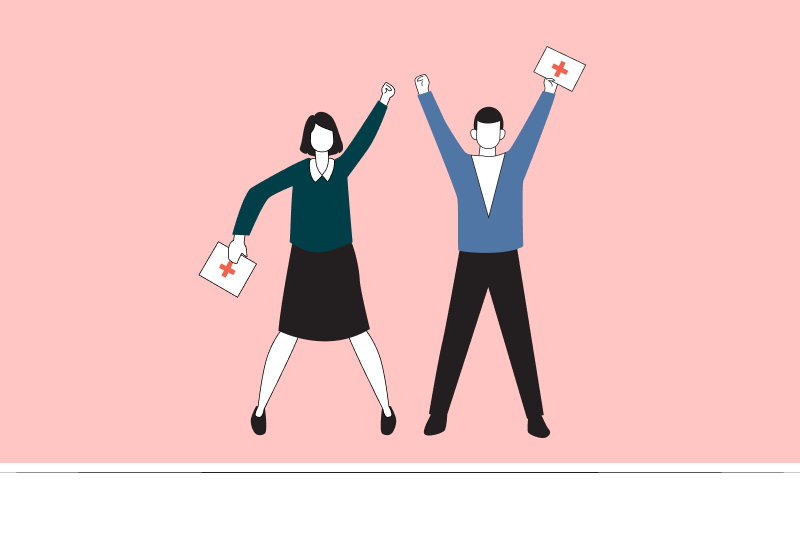 In late 2020, record numbers of U.S. workers began voluntarily leaving their jobs, and the so-called Great Resignation shows no signs of stopping. According to Business Insider, over 4million Americans had quit their jobs every month for 11 months straight as of April 2022. And according to McKinsey, 40% of workers plan to leave their positions in the next three to six months.
With these sky-high attrition rates being the new normal, it's only natural for the issue of employee retention to weigh heavily on business leaders and human resources (HR) professionals. As more workers switch jobs, transition to non-traditional work, retire early, and take time away from the workforce for personal reasons, employers are left wondering: What can we do to make our best employees want to stick around?
Small business leaders face the additional challenge of contending with large corporations for top talent. With fewer resources than the Fortune 500 to combat the Great Resignation, small businesses can start to feel like employee retention is a losing battle.
We are here to reassure small business owners that there are free strategies you can use to make your employees feel valued and heard — which, ultimately, is what employees want most. According to Forbes, a major reason people leave their jobs "is simply because they feel blatantly ignored."
But before we get into employee retention strategies, let's define our terms:
What is employee retention?
Employee retention refers to an organization's ability to reduce employee turnover by incentivizing existing workers not to leave their jobs. While some degree of turnover is inevitable — for instance, when employees retire, move cities, or resign for personal reasons — turnover can be reduced via concerted efforts to keep employees' job satisfaction high so they do not seek employment elsewhere.
What is a good employee retention rate?
Generally speaking, a good annual employee retention rate — or the percentage of employees who stayed with an organization in a given year — is 90% or higher. (This means an employee turnover rate of 10% or lower.) However, employee retention varies by industry.
Such a high employee retention rate is worth pursuing because it reduces the high costs associated with recruiting and training new employees while preserving existing organizational knowledge and positive workplace relationships.
How to retain employees
At a baseline, a concerted effort to retain employees should entail:
Compensating employees at current market rates

Offering

health benefits

to employees

Ensuring employees are well-resourced to perform their duties

Ensuring non-toxic management

Providing employees with opportunities for career development
Without those five things, a high employee retention rate is very difficult to achieve.
But, while an absence of any one of those things is surely enough to make employees want to leave, the presence of all five is no longer enough to make employees want to stay. The Great Resignation — alongside the widespread mental health reckoning spurred by the pandemic — has made employee retention a far more nuanced pursuit than it once was.
Employees want more than the basics. They want to feel:
Inspired by their leaders

Intrinsically motivated by meaningful work

Appreciated by their managers

Empowered by flexible working arrangements

Supported in their health and well-being
5 free employee retention strategies for small business owners
Using these five actionable strategies, small business owners can go beyond the basics to take their employee retention efforts to the next level. All five can be implemented at no cost.
Employee retention is never one-size-fits-all — because no two sets of employees have identical needs. The best employee retention plans are designed with a specific employee population in mind. To get the most out of the following retention strategies, consider ways to tailor them to your unique workforce.
1. Conduct retention interviews with all employees — and act on them.
Retention interviews are one-on-one conversations with employees that give managers and/or HR leaders the opportunity to ask questions like:
"What is working well?"

"How can we give you more opportunities to work in the ways you thrive?"
Such conversations allow employees to share what they appreciate about the workplace and what they want to see more of. They can help small business leaders better understand the various factors contributing to employee retention.
Be prepared to take action based on employees' feedback, letting them know their voices were heard. In a recent study, 50% of employees reported feeling that their responses to employer surveys had not resulted in any meaningful changes. And over a third of those respondents who felt ignored are now looking for a new job.
2. Provide an outlet for anonymous feedback about management — and follow up.
Even if you think that all of your managers are supportive, respectful, and empathetic — the risk that you are wrong is far too great from an employee retention standpoint. Toxic and unappreciative managers are one of the biggest reasons workers leave their jobs.
In addition to leading by example and coaching managers to be good leaders, small business owners should create a channel through which employees can submit anonymous feedback. Employees can also use the channel to share recurrent pain points and limitations they are facing in their roles.
As always, follow up with employees to let them know their concerns are being taken seriously.
3. Add new wellness benefits.
Small business owners should offer at least one new wellness benefit in 2022 to show employees that they care about their well-being and want to support it.
Many wellness benefits are not free, but there are modern health insurance companies that partner with third-party wellness providers. If you choose such an insurer, your employees will get $0 or low-cost access to wellness services as part of their health plan. You can also partner directly with one or more wellness providers to offer benefits such as:
Employee assistance programs

Mental health resources

Free or discounted gym memberships

Health coaching

Physical therapy

Chronic condition management

Child/elder care
Other wellness benefits can be added for free. Consider implementing mandatory breaks to discourage overwork and burnout. Turn an unused room in the office into a silent space for meditation. Start a walking club, or host a movement challenge. Talk about mental health in the workplace to boost mental health awareness and reduce stigma around the topic.
Get creative around improving employees' quality of life and reducing their stress.
4. Increase workplace flexibility in one (or more) meaningful way.
The pandemic caused workers to question the need for traditional work and to crave autonomy in their jobs.
Consider this: After Airbnb announced their permanent work-from-anywhere policy, their recruitment page received more than a million visitors.
While not all small businesses can implement such a policy, there are countless ways to make work more flexible, such as:
Implementing flexible working hours

Allowing hybrid in-person and remote work

Offering unlimited or generous PTO

Implementing a shortened work week

Offering paid mental health days

Allowing pets at work

Restricting meetings to certain time frames

Allowing employees to sign off early on Summer Fridays

Allowing employees to have cameras off during Zoom meetings

Relaxing or eliminating the dress code
5. Start a dialogue about the impact your business has in the world.
When employees feel that their purpose aligns with the organization's purpose, employee engagement, loyalty, and retention shoot up. But to achieve this, employees need to identify their purpose at work, and the business needs to clearly understand and communicate their purpose.
One of the best ways to encourage purpose-driven work on personal and organizational levels is to get together as a team to discuss the business' impact on the world — as well as the effect it could have in time. According to McKinsey, "Reflections on the bigger picture can inspire a sense of purpose."