Sana Blog
/
Debunking common small business medical insurance myths 
Debunking common small business medical insurance myths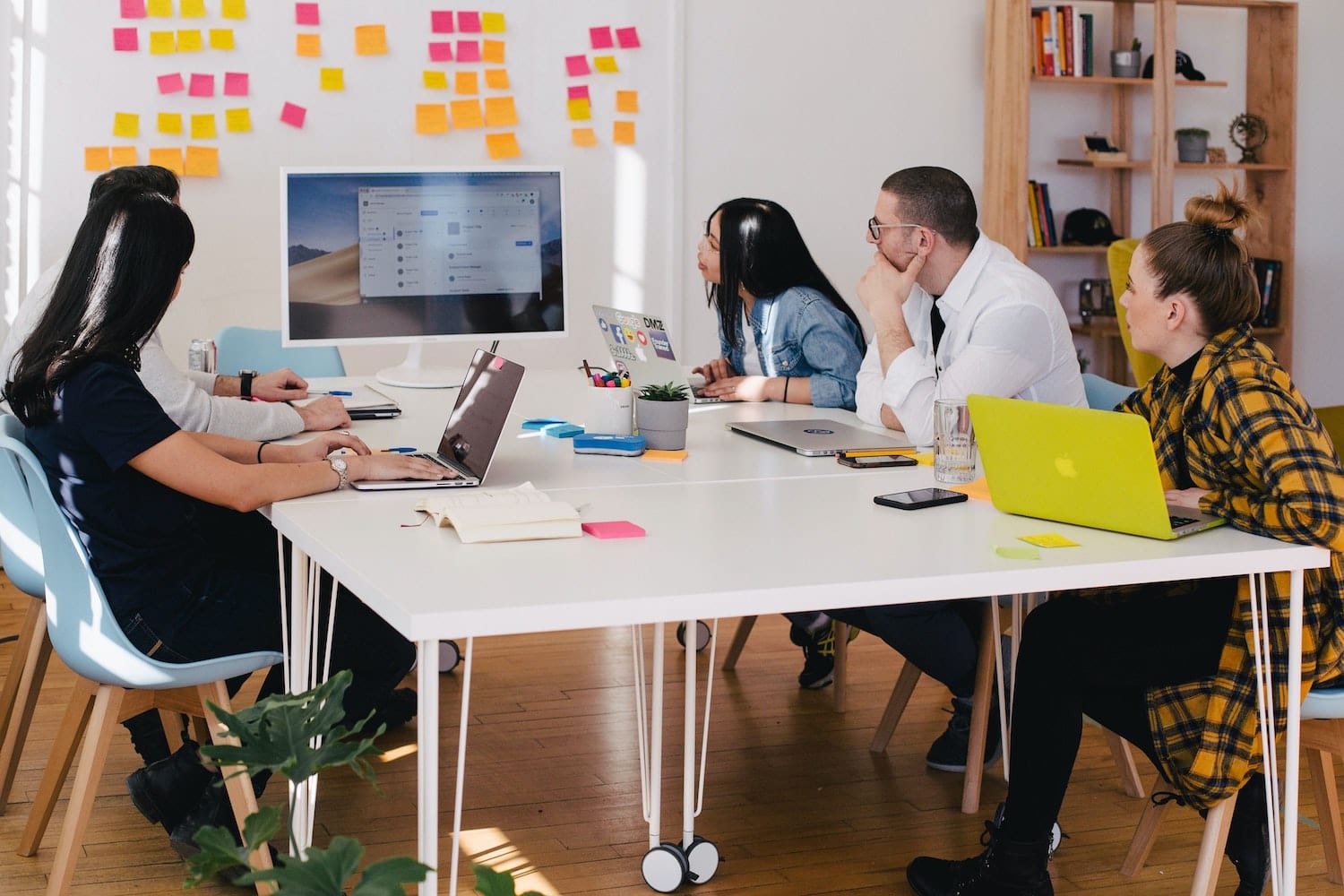 Small business medical insurance: a few reasons why it's important
A few myths surround small business medical insurance, even more so now, as the COVID-19 pandemic is still a concern for employers and employees everywhere. Are good health benefits unaffordable? Is a broker necessary to obtain it? We'll help you debunk these and other common misconceptions so you can rely on facts instead of fiction.
According to Gartner, a renowned and trusted research and advisory company, 4 out of 9 workplace trends that HR leaders should consider in 2021 relate to the employee's health. Here is a quick look at these findings:
Managing the life experience of their employees: "Employers that support employees with their life experience see a tangible increase (more than 20%) in the number of employees reporting better mental and physical health."

Offering time flexibility: "Organizations that offer employees flexibility over when, where, and how much they work, see 55% of their workforce as high performers."

Facilitating COVID-19 vaccines: Making the vaccine available to employees and navigating vaccination requirements and policies will be highly valued by employees and candidates.

Providing mental health support: Businesses will be more valuable for current and future staff if they prioritize the discussion and take action with mental health benefits.
This data illustrates the role employers have in their employees' health and well-being, particularly now, as COVID has had a more significant impact than simply forcing more people to work remotely.
As an employer, you may have faced the recent challenge of having more burned-out employees or more resignations than before. Your company is not the only one. Human Resources Executive reported, "Burnout experienced by workers is one big reason for an expected spike in resignations. Previous research from Eagle Hill Consulting found that 58% of employees are burnt out, up from 45% in the early days of the COVID-19 pandemic. Some of the reasons for burnout include heavy workloads during the pandemic, balancing work and personal lives, and a lack of communication, feedback, and support from their employer."
Knowing all of this, working on ways to become a supportive employer during the pandemic and into the future will add value to your company and help you boost metrics on retention, employer productivity, and overall satisfaction. By offering attractive wellness and health benefits (such as health insurance plans), you will be on your way to making those improvements.
While health insurance benefits are an added cost, it doesn't have to break the bank. Determine how best you can balance the kind of coverage you can afford with what your employees value. It can be challenging to design an ideal plan to meet everyone's needs, but you may be surprised at what you can afford if you choose the right insurance company.
Keep in mind that prospects and existing employees greatly value health insurance and wellness benefits as a part of their compensation package. You can tie good benefits directly to your employee recruiting and retention strategy.
Four common myths about acquiring medical insurance for a small business
Now that you have established some reasons why small business medical insurance is essential, we can detail a few common misconceptions about it to help you make the right decision.
Myth #1 – "I have to wait until the end of my current plan year to be able to switch to a new insurance company."
False. If your company currently has a traditional health insurance plan, you don't need to wait until the current plan year ends to obtain a new one from a different insurer. If you are unhappy with your current insurance company, you can switch at any time. Your business is not contractually obligated to stay for an entire year. However, you must make this decision with another insurer lined up already so your employees won't experience any disruption in coverage.
This means a health insurance switch should be a planned-for decision that will involve finding a suitable carrier that fits your budget, coverage, risk, and customer service needs. You can also survey your employees, explaining why the company is making this transition and allowing them time to express their opinions and questions about the switch. There are several steps involved, and you want to give yourself and your employees plenty of time to choose the appropriate plans.
It might even be an excellent opportunity to look into a self-funded or level-funded health plan if you are trying to find an affordable small business medical insurance solution. Among other benefits, these types of plans will let your company pay only for actual claims instead of paying a fixed, usually inflated, annual premium to a carrier.
Myth #2: "I have to pay state taxes on premiums on all plans."
False. Some options, like self-funded and level-funded plans, don't have to pay certain federal and state taxes that apply to traditional, fully-funded plans. Depending on your specific situation as a small business, this could translate into significant tax savings on gross premiums (as much as 3%) and make the health insurance plans cost less for you and your employees.
Both employers and employees can deduct premium costs from their taxes if their plan is self-funded.
Myth #3: "I need a broker to get health insurance."
Brokers and health insurance advisors are qualified people who guide you through acquiring plans for the first time or switching from one company to another. The insurance company you choose pays this person a commission for their guidance, so it's a free service for you or built into their fees. However, they are not indispensable in this process, and, therefore, this myth is false.
Suppose you're looking into companies that offer small business medical insurance. In this case, you may have noticed a considerable difference between larger and smaller providers: the ease with which you can access an actual human being for support and advice.
Large, more traditional companies rely on brokers to position their offer among their potential clients.
Smaller, more agile insurance companies can focus more on the client and offer trustworthy guidance through a customer service rep. They have all of the knowledge to help you make the right decisions and even guide your employees along the way, as they are the plan's benefactors. This person fulfills the role of a broker (same knowledge and experience at no or low cost to you) but with the advantage that they're not a third party you have to manage separately. They are a member of the insurance company you can easily reach out to for help and guidance.
In many instances, brokers can be very helpful throughout the process, but they are certainly not required for small and mid-sized businesses.
Myth #4: "Health insurance is unaffordable for my small business."
False. Although health insurance is one of the most significant expenses for businesses, it is an investment into your company's future. It helps you retain and attract talent, translating into greater productivity and better overall company success.
Let's quickly go back to self-funded and level-funded plans, which we briefly mentioned above. These plans can generate savings of up to 20%. By cutting out unnecessary fees and taxes, health benefits of this kind end up being more affordable for your company's and employees' budgets. Versus traditional, fully-funded plans, with a self-funded plan:
You pay for actual claims your employees make and don't pay premiums based on community rates.

The monthly premium payment is fixed, and it has a maximum cap. You also know what your yearly premiums will be in advance.

Your monthly premium cost includes stop-loss insurance (you can read more about this concept

here

).

With level-funded plans, you get reimbursed for any overages.
Whether you are a small business owner, HR manager, or startup founder, now is the time to provide your employees with health insurance benefits. A good plan will make your business much more competitive in the job market while also establishing a supportive, caring culture. Sana offers comprehensive care, transparent prices, and flexible plans that fit into any budget. Take a look at our plans and get a quote to find out for yourself.