Sana Blog
/
Health insurance marketplace 101: The small business guide to SHOP
Health insurance marketplace 101: The small business guide to SHOP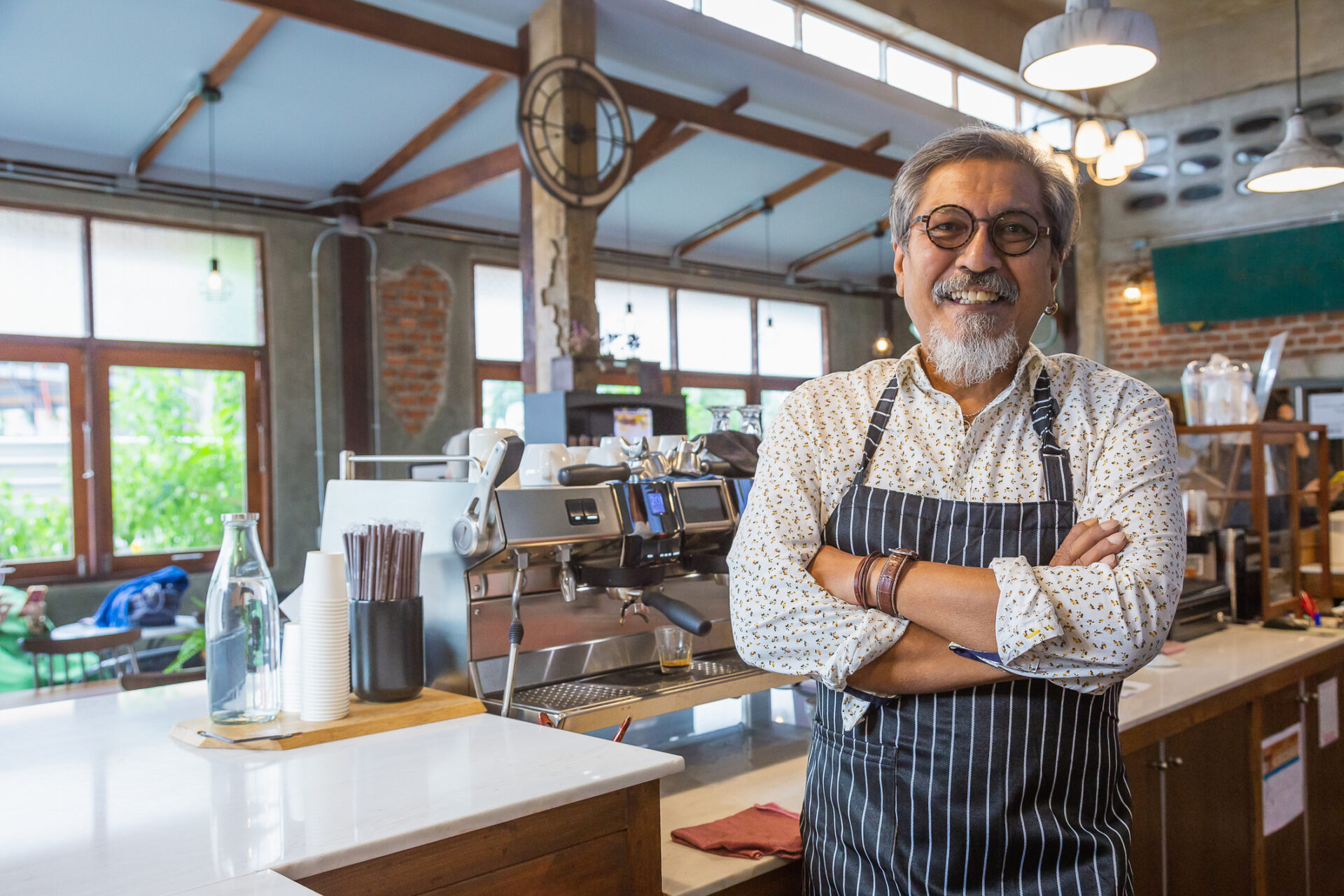 The Small Business Health Options Program (SHOP) is a health insurance marketplace for small business owners. It was created under the Affordable Care Act (ACA) in 2010. The goal of the ACA was to give more people access to high-quality, affordable healthcare, and SHOP was established as part of that mission.
Under the ACA, small employers with fewer than 50 full-time equivalent employees (FTEs) are not required to offer health insurance to employees — but the SHOP marketplace was created to make it easier for them if they chose to. It allowed eligible small businesses to compare health and dental plans and enroll in coverage for their employees, all in one centralized location.
In many states, SHOP plans are still available to small employers today. But the marketplace logistics have changed quite a bit since its creation. Figuring out whether you can use SHOP and when/where/how to use it can get confusing.
Below we answer some SHOP-related questions to help small business leaders understand and navigate SHOP.
Am I eligible to use SHOP?
In most states, employers can enroll in SHOP coverage if they have fewer than 50 FTEs. In California, Colorado, New York, and Vermont, SHOP is an option for employers with up to 100 FTEs.
In addition to having the right number of employees, you must:
Have a primary business address in the state where you're purchasing coverage

Offer coverage to all FTEs

Have at least one employee enrolling in coverage who isn't an owner/business partner or their family members
You can use this full-time equivalent (FTE) employee calculator to determine how many FTEs your business has.
You can use this SHOP eligibility determination form to verify that you are eligible to use SHOP.
Do I qualify for a tax credit if I use SHOP?
You can qualify for the small business healthcare tax credit if you:
Offer a SHOP plan to your employees

Have fewer than 25 FTEs

Pay average wages of less than $50,000 per year per FTE (indexed annually for inflation)

Pay at least 50% of the cost of employee-only coverage
The maximum credit is 50% of the premiums your small business pays, or 35% if your business is tax-exempt. Eligible businesses can receive the tax credit for two consecutive tax years.
Is SHOP available in my state?
Every state has to have a platform where individuals can shop for health insurance. However, even though there is a marketplace in every state, SHOP plans are not available in every state.
HealthCare.gov is the federally run health insurance marketplace, and 33 states use it as of 2022. In those states, SHOP participation fell after a rule change in 2016 stating that insurers no longer have to offer a SHOP plan to be allowed to offer individual plans on the platform.
As of 2021, only 10 of the 33 HealthCare.gov states had SHOP-certified plans available for purchase by small employers, and only in certain parts of the states.
17 states plus Washington D.C. run their own health insurance exchanges. A few of these state-run marketplaces no longer offer SHOP plans due to a decline in insurer participation, while others have relatively robust SHOP offerings.
The best way to determine SHOP availability — which is ever-changing — is to consult your state's health insurance marketplace, which will likely instruct you to contact an insurer or broker directly to ask about your options.
How do I enroll in a SHOP plan?
Initially, it was possible in every state to browse and enroll in available plans on the SHOP platform, but that is no longer the case. While some state-run exchanges still show plan and pricing information and facilitate enrollment, HealthCare.gov no longer does. On HealthCare.gov, there are two ways to enroll in SHOP coverage as of 2018:
By contacting health insurance companies directly to see if they offer SHOP plans in your area

By working with a SHOP-registered insurance agent or broker who can help you find, compare, and enroll in SHOP plans
When you enter your business' zip code into the "See Plans and Prices" tool on HealthCare.gov, you will be directed to contact an insurance company or broker — you will not be shown SHOP plans and prices.
In states that use HealthCare.gov, you no longer need to create an account nor start an application on HealthCare.gov to start the process of enrolling in SHOP.
When can I enroll in a SHOP plan?
There is no limited enrollment period for SHOP, so you can start offering employee benefits any time of the year.
What plans are offered through SHOP?
SHOP plans meet minimum value and affordability requirements as defined by the ACA. This means that:
They pay at least 60% of the total

allowed cost of benefits under the plan.

They do not cost the employee more than a certain percentage of their income for employee-only coverage.
SHOP plans are available in four categories: Bronze, Silver, Gold, and Platinum. These categories do not reflect the quality of healthcare, but rather the percentage of healthcare costs that the insurance company covers. For instance, the insurance company pays 60% (the minimum) on Bronze plans, while it pays 90% on Platinum plans.
Can I offer more than one SHOP plan to employees?
It depends on your state. In many states, you can choose to offer more than one plan to your employees through SHOP.
If I use SHOP, do I have to offer both health and dental coverage?
No. You can choose to offer health only, dental only, or both health and dental coverage to your employees.
Now that you have up-to-date information on SHOP, you can decide whether it's the right fit for your small business. While SHOP has its upsides — such as control over your coverage offerings and employer contribution, flexible enrollment timing, and potential eligibility for a tax credit — SHOP offerings are increasingly limited as insurer participation continues to drop.
If you don't find what you're looking for on SHOP, know that plenty of other non-SHOP options are available to you as a small business leader. You can talk to an agent or broker about the other small group health plans available in your area. Or you can turn directly to modern insurance companies like Sana, whose dependable health plans are designed specifically to meet the needs of small businesses.