Sana Blog
/
Healthcare trailblazers: How Asana makes the most of free wellness benefits
Healthcare trailblazers: How Asana makes the most of free wellness benefits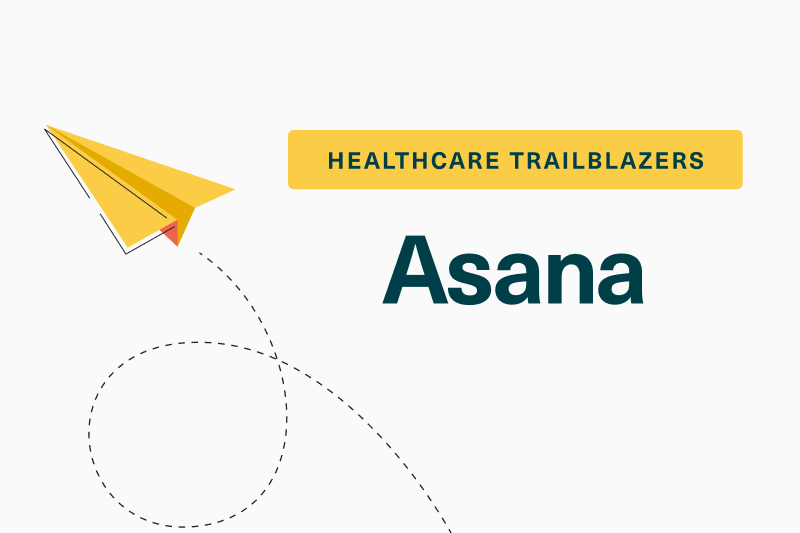 Healthcare in the U.S. is a broken industry in need of trailblazers.
The U.S. spends roughly double what comparable countries spend on healthcare — but ranks dead last among them in healthcare outcomes, equity, efficiency, and access.
With 50% of Americans getting health insurance through their employers, businesses bear the brunt of this value crisis. Now that healthcare is their second-largest expense, many businesses, large and small, are refusing to accept the exorbitant cost and poor quality of healthcare.
In this series, we highlight businesses that are challenging the status quo by embracing — and, in some cases, pioneering — modern healthcare models. These innovative approaches to healthcare provide increased value at fair prices. The result is better health outcomes and lower costs for employers and employees alike.
Case study: Asana
Asana is a San Francisco-based software company founded in 2008. The company's product, launched commercially in 2012, is a work management platform that helps users organize and collaborate on team projects and tasks.
Asana is lauded for offering next-level employee health and wellness benefits — Monster.com called the company's wellness program "epic," deeming Asana on par with corporate giants like Google and Microsoft when it comes to the employee wellness benefits they offer.
What makes Asana's health benefits package so desirable?
Of course, the employer offers health, dental, and vision coverage — the foundation of any health benefits package. Asana pays 100% of health, dental, and vision insurance premiums for employees (and 60% for eligible dependents).
The company also provides:
Mental health resources

A monthly fitness stipend of up to $100 per employee

Adoption assistance

16 weeks of paid parental leave and a return-to-work program after parental leave

H

ealthy, organic snacks and three meals a day made by an in-house culinary team
But what we love most about Asana's long list of health and wellness perks is that many of them cost the company nothing (or very little) — and can therefore be emulated by small businesses that want to enhance their wellness programs but don't have an endless budget to do so.
For instance, Asana offers:
Unlimited PTO, a flexible working schedule, and a remote work program

A casual dress code

A pet-friendly workplace

Nap rooms in the office where employees can recharge

Monthly workshops on different health-related topics

Lunch and learns

Yoga programs

Employee Resource Groups for underrepresented communities and allies

Meeting-free Wednesdays
Sure, offering these free wellness perks alone would not be enough to attract and retain top talent to your small business. Offering employee health insurance is non-negotiable in 2022, as is providing mental health resources. According to a survey conducted by Calm for Business in 2021, 76% of workers consider mental health benefits critical when evaluating potential new jobs.
But, if Asana is any indication, the way to build an "epic" employee benefits package is to embrace the fundamentals as well as the extras. This means investing in dependable health insurance and finding creative ways to offer as many free and low-cost wellness perks as you can realistically sustain. While they may not cost you much, flexible work and stress management resources are invaluable to employees.
For small businesses, taking a page from Asana's book is a great way to compete with larger firms for the best workers. Plus, it will show current employees you genuinely care about their ability to show up authentically in the workplace, as well as their quality of life outside the workplace.