Sana Blog
/
Healthcare trailblazers: Microsoft's commitment to family and child care
Healthcare trailblazers: Microsoft's commitment to family and child care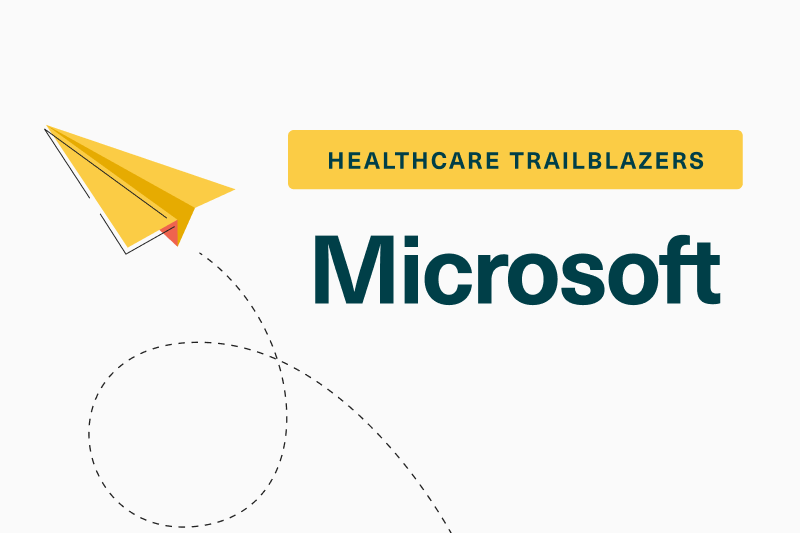 Healthcare in the U.S. is a broken industry in need of trailblazers.
The U.S. spends roughly double what comparable countries spend on healthcare — but ranks dead last among them in healthcare outcomes, equity, efficiency, and access.
With 50% of Americans getting health insurance through their employers, businesses bear the brunt of this value crisis. Now that healthcare is their second-largest expense, many businesses, large and small, are refusing to accept the exorbitant cost and poor quality of care.
In this series, we highlight businesses challenging the status quo by embracing — and, in some cases, pioneering — modern healthcare models. These innovative approaches to healthcare provide increased value at fair prices, and the result is better health outcomes and lower costs for employers and employees alike.
The child care crisis
The child care crisis
Finding low-cost, high-quality child care has always been an obstacle for working parents. A 2018 study found that child care costs exceeded the federal definition of affordability — 7% of annual household income — in all 50 states. The average U.S. family spends 10% of their income on child care.
According to a 2018 survey, mothers were 40% more likely than fathers to report that their careers were negatively impacted by child care issues. Disproportionately, women are the ones who leave or stay out of the workforce when child care proves inaccessible or unaffordable.
Ironically, while child care is too expensive for parents, it is not lucrative enough to make ends meet for those who provide it. A 2015 study showed that over 95% of child care workers were female — mostly women of color — and that child care workers' wages were 23% lower than comparable workers in other fields.
The pandemic shed light on the existing child care crisis in the U.S. and exacerbated it further. Between school and daycare closures, the demands of supervising children in virtual school, the reduced capacity of child care centers, and the loss of care options when children or caregivers got sick, child care became so elusive and unpredictable that many working parents had to quit their jobs. Working moms were hit the hardest: 900,000 mothers and 300,000 fathers of school-age children left the workforce during the first six months of the pandemic.
Case study: Microsoft 
Case study: Microsoft 
Thankfully, some companies did respond to the intensified struggles of working parents during the pandemic by boosting child care benefits for employees. But Microsoft recognized the importance of child and family care benefits long before the Covid crisis, and the company has built a particularly admirable infrastructure of support for its employees with children.
Microsoft frequently ranks highly on lists of companies with the best employee benefits. Fortune deemed its school-day child supervision program one of the most innovative back-to-school benefits in 2020, and Comparably's annual Best Global Company Culture report named Microsoft the global company with the #1 best company culture in 2022, which takes things like benefits and work-life balance into account.
So, what makes Microsoft's child and family care benefits stand out?
For one, Microsoft was a pioneer in fully-funded backup care, which it has offered for well over a decade. Backup care is when companies provide employees with the resources to seek alternative child or elder care on the days their regular plan falls through — due to sickness, school closure, emergencies, or other circumstances. In 2019, Microsoft increased its subsidized backup care benefit from 100 to 150 hours per year. They now reimburse up to 160 hours of child care expenses per year.
Microsoft partners with Bright Horizons, the largest operator of employer-sponsored child care centers, to provide discounted child care, backup care, and other services to employees. Microsoft was an early adopter of one of Bright Horizons' newer, pandemic-inspired benefits — small-group supervision and tutoring of children attending school virtually, at a heavily subsidized cost. Bright Horizons launched these learning programs in response to the realization that parents could not work from home and guide their children through virtual curricula at the same time.
One of the most foundational child and family care benefits an employer can offer is a flexible work schedule, which Microsoft does. The company also provides 20 weeks of paid leave for birth mothers and 12 weeks of paid leave for all other new parents, including adoptions and foster placements — as well as four weeks of paid family caregiver leave, which employees can take to care for an immediate family member facing a serious health condition.
The list of benefits goes on. The company provides an adoption assistance benefit of $10,000 per adopted child (as of 2018). Its College Coach program helps employees' children navigate the college admissions process. And all of these family-oriented benefits are on top of the health, vision, and dental coverage Microsoft offers its employees and their families.
Microsoft is a large company with ample resources. Not all small- and medium-sized businesses have the means to offer such top-tier child and family care benefits to their employees. But that doesn't mean that small businesses shouldn't take a page from Microsoft's book. If you're a small business owner, there are lots of ways you can show your employees you understand that it's more challenging than ever before to be a working parent.
For instance, you can offer remote or hybrid working arrangements and flexible working hours to give employees the freedom they need to take care of their children. If you aren't able to reimburse child care expenses, you can consider offering employees a dependent-care flexible spending account, allowing them to set aside pretax dollars to pay for child care. And you can partner with a modern insurer like Sana. We help employers offer quality, affordable health benefits — and we partner with a handful of next-gen virtual providers that make it easy for your employees to access $0 maternal, pediatric, fertility, and family benefits.