Sana Blog
/
How to promote workplace wellness on a budget
How to promote workplace wellness on a budget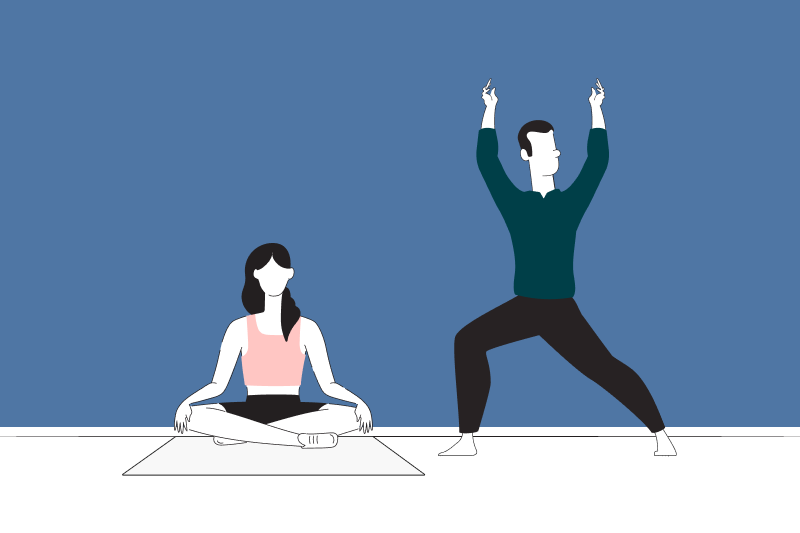 What is wellness?
According to the Global Wellness Institute, wellness is "the active pursuit of activities, choices, and lifestyles that lead to a state of holistic health."
To achieve a state of holistic health, a person needs to attend to the five areas of wellness:
Physical

Emotional

Social

Spiritual

Intellectual
What is workplace wellness?
Given that employees spend much of their week in the workplace (or doing their work remotely), employers have the power to help them optimize their wellness in all of these areas. 
The Global Wellness Institute defines workplace wellness as "any workplace health promotion activity or organizational policy designed to support healthy behavior among employees and to improve health outcomes." It is sometimes called corporate well-being.
The following are examples of common workplace wellness programs:
Medical screenings

Vaccinations

Health coaching 

Onsite kitchens or healthy food options

Fitness classes/facilities or gym memberships

Stress management coaching/programs

Mental health

resources/coverage

Smoking cessation programs

Ergonomic office furniture

Home office stipends for remote workers

Employer-sponsored social events

Flexible working arrangements
In order to encourage widespread utilization, employers usually provide wellness perks to employees for free or at a significantly reduced cost. 
Helping employees get (and stay) holistically healthy is not just something employers can do — it's something they should do. This Forbes article explains why investing in employee wellness is a win-win for employers and employees:
Employees' responsibilities, stress, and anxiety affect their well-being, and that affects your bottom line. Investing in employee well-being increases a healthy workplace culture. When an individual employee has an improvement in health, it increases their productivity, which improves company finances and provides a greater corporate reputation.
How to promote workplace wellness on a budget
While the Fortune 500 have ample funds to allocate to wellness in the workplace, small businesses and scrappy startups may not. But workplace wellness is possible and non-negotiable even on the tightest of budgets.
Why is it non-negotiable? Because employee engagement and retention hinge on making employees feel cared for, valued, and respected. When small businesses don't make an effort to offer employee benefits and care for employees' well-being, they are likely to lose their best employees to companies that do.
How is it possible? Through low- and no-cost workplace wellness initiatives that are deeply meaningful to employees despite costing very little. Low cost does not have to mean low impact.
Below are ten affordable workplace wellness initiatives that small businesses and startups can implement right away — two initiatives to support each of the five areas of wellness.
10 low- and no-cost workplace wellness ideas
Physical wellness initiatives
1. Invite employees to participate in a friendly fitness competition: Challenge teams or individuals to accumulate as many miles walked, jogged, or cycled as possible one month. Offer fun prizes to the winners.
2. Distribute a monthly wellness newsletter that offers actionable health tips, shares seasonal/timely wellness news and advice, and includes links to articles written by medical professionals and trusted authorities. 
Emotional wellness initiatives
3. Offer more flexibility at work. This might mean allowing remote or hybrid work, allowing employees to set their own hours, designating no-meeting days, relaxing the dress code, or offering more/unlimited PTO. All of these can reduce employees' stress and give them the time and autonomy to care for their emotional well-being. 
4. Distribute free mental health screening tools, such as these from Mental Health America. They allow employees to anonymously assess their risk factors for mental health conditions like depression and anxiety. 
Social wellness initiatives
5. Organize social events outside of work to encourage employees to connect and form new relationships. These events should be optional but fun so that employees are excited to attend! Some ideas include sports leagues, happy hours, team retreats, and team volunteering days. 
6. Send messages to your team reminding them of their colleagues' work anniversaries. This provides you an opportunity to show gratitude to your employees, and your employees a chance to celebrate one another's professional accomplishments.
Spiritual wellness initiatives
7. Invite an expert to lead your team through guided meditations — or purchase a business subscription to an app where employees can access virtual meditation sessions at their convenience, such as Headspace for Work or Calm for Business.  
8. Survey employees about which religious and cultural holidays they observe. This shows employees you respect their diversity and allows you to adjust company-wide holidays according to employee preferences.
Intellectual wellness initiatives
9. Host lunch-and-learns: optional training sessions or presentations in a group setting where lunch is provided. They are a great way to foster continuous learning and can focus on topics geared toward professional development (such as leadership skills) or personal development (such as personal finance).
10. Start an employee book club. Allow employees to vote on the book of the month. Consider covering the cost of books and meeting refreshments.
Ask employees what they want/need before putting time and money into some of the ideas above. For instance, if you invite an expert to speak on a topic that no one is interested in, organize volunteering for an organization that no one is passionate about, or plan a happy hour on a night when everyone is busy, the effort won't be beneficial. 
It is also important to remember that these workplace wellness programs are not a replacement for employee health insurance. Employees have long expected health insurance from work — and in 2022, they expect mental health coverage, too. According to our 2022 SMB Employer Benefits Survey, the number of small and midsize businesses offering mental health assistance is up 39% from last year.
If you are a small business owner looking for high-quality, affordable employee health plans that include mental health coverage and other $0 wellness options, check out Sana Benefits. Get a quote today.