Sana Blog
/
Providing health insurance to employees: An end-to-end guide for small businesses
Providing health insurance to employees: An end-to-end guide for small businesses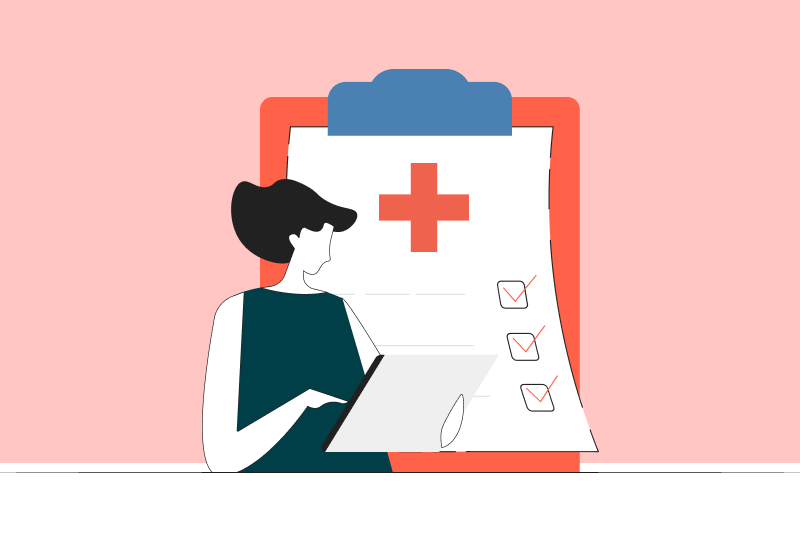 There is a lot to consider when it comes to employee health insurance. Not only do you need to figure out if you're legally required to provide it, where to shop for it, and how to budget for it — but also how to administer and manage the plan you end up choosing.
We understand that providing health insurance to employees is no small feat, especially if you are a small business owner navigating the process for the first time. That's why we have put together this end-to-end guide that shepherds you through the many considerations involved — from the early stages, like budgeting for health insurance, to the later stages, like communicating with your employees about their health benefits.
Wait… What does providing health insurance to employees actually mean?
When an employer provides health insurance to employees, it entails selecting and purchasing a group health plan from an insurance company — and then offering that health plan to all eligible employees and their dependents. Employers typically split the cost with the employees who choose to enroll.
1. Ensuring compliance with employee health insurance legislation
1. Ensuring compliance with employee health insurance legislation
Step 1
First things first: If your business has 50+ full-time equivalent employees, you are legally required by the Affordable Care Act to provide health insurance to employees.
Dive into the details of the healthcare law here.
2. Understanding why employee health insurance is worth the investment
Step 2
Even if you are not legally required to provide employee health insurance, we strongly recommend you do it anyway. Why? Because health insurance is the benefit that workers value most. Employees have come to expect group health insurance from their employers because it is so expensive to procure as an individual. Employers who don't offer it struggle to recruit, retain, and engage the top talent.
Learn more about the advantages of offering employee health coverage here.
3. Budgeting for employee health insurance
Step 3
Ok, so you've decided you want to offer health insurance to your team. But will your budget allow it?
Read up on small business health insurance costs — and how to keep them as low as possible — here. 
4. Learning the basics of employee health insurance 
Step 4
By now, you've decided to take the plunge. But before you start shopping, it's wise to familiarize yourself with common health insurance terms and concepts. That way, when you come across acronyms like 'QLE' and terms like 'stop-loss insurance,' you'll feel informed instead of overwhelmed.
Learn ten of the most common health insurance acronyms here.
Learn the basics of small business employee health benefits here.
5. Shopping for employee health insurance
Step 5
You're finally ready to shop for plans! But where should you begin your search? The sheer volume of options available — from traditional insurance companies to online insurance marketplaces to the many insurtech startups — can feel dizzying. Plus, you might be unsure whether you should use a broker or go it alone.
We break down the process of shopping for small business health insurance here. 
6. Planning for employee health insurance administration 
Step 6
While deciding on and purchasing an employee health plan is a big accomplishment, your insurance-related responsibilities don't end there. It's important to know how much administrative legwork goes into health plan management so that you can budget your time accordingly. This is especially true for small businesses owners without a robust HR team to support them.
Read more about your HR responsibilities as a small business leader here.  
7. Keeping your health benefits cutting-edge and competitive 
Step 7
Any health coverage is better than no health coverage for recruiting and retaining employees. But great health coverage is way better than just any health coverage.
The way to keep your employees truly happy and healthy is to stay up-to-date on what benefits employees want and which perks will genuinely improve their lives — and then make an earnest effort to provide them.
Learn how to offer a competitive employee benefits package in 2022 here.
Learn how to support your employees' mental health here.