Sana Blog
/
Small businesses with benefits: Fergmar
Small businesses with benefits: Fergmar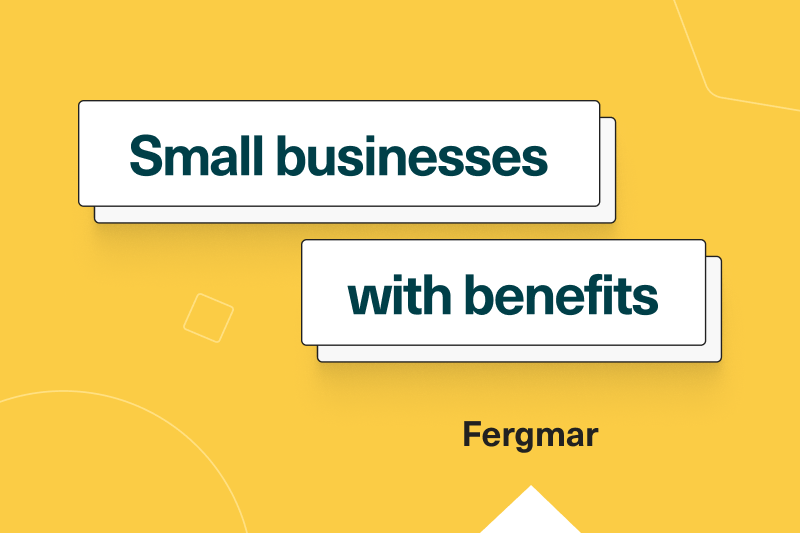 In this blog series, we ask Sana customers about their trials and triumphs as small business leaders.
These conversations offer a glimpse into how small businesses think about employee benefits and navigate HR challenges in the post-COVID era.
We interviewed Pearl Garcia, Human Resources Manager of Fergmar Enterprises in Victoria, TX. Fergmar is a real estate firm that encompasses multiple brands, allowing the company to handle "anything and everything real estate." From residential and commercial leasing, to new home construction, to flipping properties, to home remodeling — Fergmar does it all.
Fergmar began as a small real estate investment company more than 15 years ago but has experienced rapid growth in recent years, spurred by the housing market boom during the pandemic. Ten years ago, when Garcia started working at Fergmar as the property manager for the leasing division, there were only four employees at the company. But the Fergmar team has expanded by 20+ in the past two to three years alone, bringing the total employee count to 56.
Garcia's role has evolved, too. She is now the sole HR practitioner at the fast-growing company. She shared what it's like being an HR team of one and how Fergmar's employee benefits strategy has evolved under her guidance.
Managing HR as a team of 1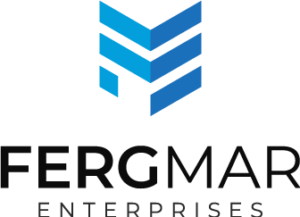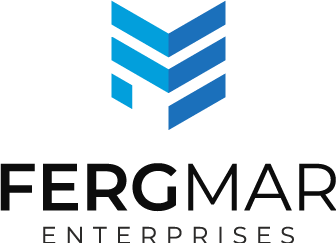 Like everyone who runs a small business' HR department on their own, Garcia has to wear a lot of hats. When it comes to insurance, Garcia oversees it all — property insurance, employee health insurance, general liability insurance, and workers' compensation insurance. She also handles all recruiting, hiring, and the early stages of onboarding new employees.
While Garcia would like to hire another in-house HR professional in the near future to help manage the workload, nothing is currently in the works. In the meantime, she is looking for ways to streamline HR systems and processes. One of her goals is to transition to completely paperless onboarding.
Another is to find a way to consolidate some of the many software platforms she currently has to manage separately. Right now, the payroll software Fergmar uses is ADP, which Garcia described as "clunky and hard to work with."
"You almost have to be a programmer or some kind of IT professional to… understand it." Plus, "the charges are unreal" when trying to consolidate other software systems with ADP — which is why Garcia is in the process of researching other software that might make her job easier.
According to our recent survey, 20% of solo HR practitioners at small and medium-sized businesses say time management is their biggest challenge — Garcia's account of disjointed HR software sheds light on why this might be the case.
Boosting benefits to attract talent
One of Fergmar's biggest post-pandemic obstacles is recruiting, which is Garcia's domain.
She shared that recruiting takes up a lot of her time because "the market is slim" — a lot of real estate professionals are starting their own businesses or wanting to work from home as opposed to in-office.
"We're trying to think outside of the box [as to] what we can offer to entice prospective employees to commit to our company."
Garcia has found that boosting Fergmar's employee benefits package is a powerful recruiting tool and helps with employee retention.
When Garcia started working at Fergmar a decade ago, the company didn't offer any employee benefits. Now their benefits offerings are robust: medical coverage and wellness programs through Sana, dental and vision coverage, 401k matching, PTO, company vehicles and fuel allowances for certain positions, and paying for technical training/trade school for certain roles.
Understanding how crucial it is to make employees feel cared for and invested in, Garcia is always making tweaks and upgrades to the benefits package at Fergmar. For instance, she recently updated the PTO policy so that employees can use it after six months rather than having to wait a year after they've joined the company, and she is looking into covering continuing education for all positions.
She also encourages employees to utilize Sana's $0 healthcare offerings — particularly virtual mental health care through Ginger and virtual health coaching through Vida. She feels she has seen positive changes in the employees she knows have used those providers.
In a nutshell, Garcia knows that better benefits make HR professionals' jobs easier and employees' lives better. Win, win!