Sana Blog
/
Small businesses with benefits: Water Lily Learning Center
Small businesses with benefits: Water Lily Learning Center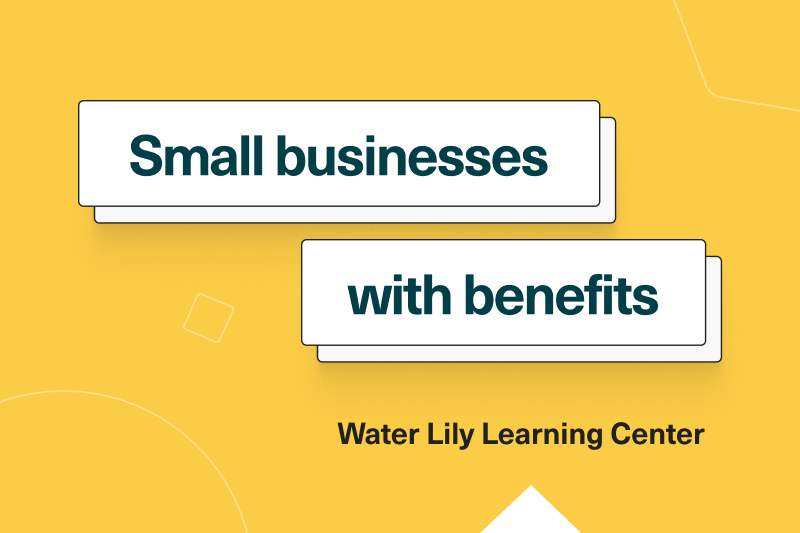 In this blog series, we ask Sana customers about their trials and triumphs as small business leaders.
These conversations offer a glimpse into how small businesses think about employee benefits and navigate HR challenges in the post-COVID era.
We interviewed Garri Davis, Founder and CEO of Water Lily Learning Center, a child care business with two locations in Cincinnati, OH. Davis opened the first in 2012 and the second in 2019, with a total of 24 employees — 22 full-time and two part-time.
Though the two locations are in different parts of the city and serve different demographics, Davis recognizes that all families have similar expectations of child care: They want their children to be safe, well cared for, and learning. Davis strategically builds the curriculum at Water Lily around the stages of child development — while recognizing that no two children are identical and leaving as much room as possible for individualized instruction. She also pursues partnerships that give the children access to enriching activities like soccer, dance, and visits to local museums.
Davis strives to be a leader in everything she does. In addition to running Water Lily, she is the Founder and CEO of Garri Davis Agency, a coaching, training, and development agency that supports fellow female entrepreneurs, helping them achieve success in early childhood education and other fields. She is also an advocate for government funding for early childhood services.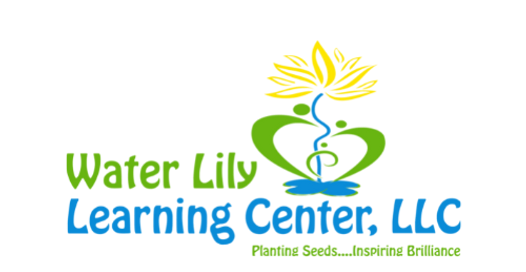 Working hard to support her vision is her "biggest flex" and her favorite thing about being a small business owner. During our conversation, Davis shared with us how she uses employee benefits to help bring that vision to life.
The child care cost paradox
Daycare centers have a reputation for being expensive and selective. Child care is a huge expense for working families, costing about 10% of the average American family's income. But even those able to afford it often find themselves stuck on a waiting list, unable to get their child into the daycare center of their choice.
Contrary to popular belief, Davis shared that most child care centers are not turning families away because they are at capacity. They do so because they do not have enough staff to care for additional children.
Even though child care is unaffordable for the average family, the revenue each child brings into a daycare center is often insufficient to pay its workers a living wage. This creates a shortage of applicants across the early childhood field.
Consider the following explanation of the child care cost paradox:
Benefits build culture
To attract and retain teachers in this competitive environment, Garri Davis knows that the workplace culture at Water Lily must be superior to that of other daycare centers in the area.
"Culture is the most important thing when building any business, but especially in child care because there are so many opportunities for people to just walk away and go somewhere else and do the same thing."
To foster a strong culture, Davis keeps wages competitive and offers robust benefits.
The employee benefits package at Water Lily includes:
Health insurance and wellness benefits through

Sana

Employee assistance program

Mental health assistance through a local mental health group

401k matching

Profit sharing plan

Weekly pay

Access to cash advances through the payroll company

One week off in the summer, during which teachers have access to optional personal and professional development training
As the small business owner and solo HR practitioner at Water Lily, Davis built this multifaceted benefits package from the ground up. She offered employee health insurance prior to Sana but, when it came time to renew, faced premium increases that felt like "highway robbery."
Switching to Sana allowed Davis to offer her employees the choice of three plans "instead of being forced into one," which enabled many employees to access health insurance who couldn't afford it before. And she loves "all the auxiliary things that are available" through Sana, such as coverage for acupuncture.
Davis is a testament to the power of good employee benefits — they can lay the foundation for a strong company culture and help make an entrepreneur's vision a reality.