Sana Blog
/
Small businesses with benefits: Whitestone Brewery
Small businesses with benefits: Whitestone Brewery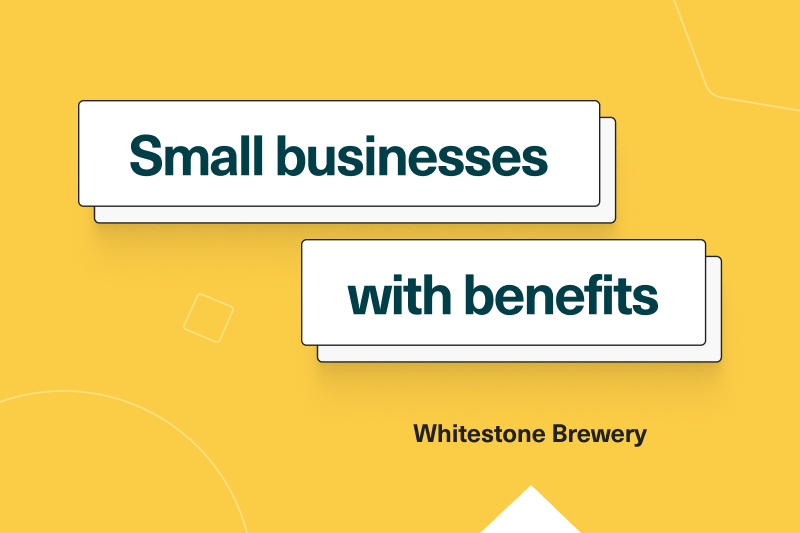 In this blog series, we ask Sana customers about their trials and triumphs as small business leaders.
Each of these conversations offers a glimpse into how small businesses think about employee benefits and navigate HR challenges in the post-COVID era.
We interviewed Ryan Anglen, Founder of Whitestone Brewery. Anglen has 21 employees at his flagship brewery and taproom in Cedar Park, TX. But an expansion is in the works: He plans to open two more taprooms — one in Liberty Hill, TX and one in Georgetown, TX. And the list of bars, restaurants, and stores throughout Central Texas that sell Whitestone beer is always growing.
Anglen shared the biggest obstacles he's currently facing as a small business leader, what he loves most about his job, and what he wishes he'd known earlier in his entrepreneurial journey.
Post-pandemic challenges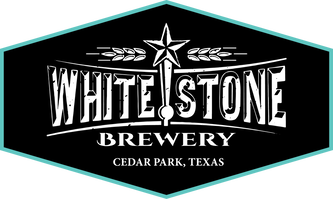 When we asked Anglen whether recruiting employees has been a challenge recently, his answer was a resounding yes. He said that after the return to relative normalcy post-pandemic, "the workforce just never came back to normal."
Before the pandemic, Anglen didn't even need to post open positions on job websites. He always had plenty of qualified candidates to choose from between word of mouth and posting on the Texas Craft Brewers Guild website. But now, he uses all major job sites to spread the word about open positions — and still struggles to fill them.
Whitestone received fewer than ten resumes over a two-month period during a recent hiring process. And, according to Anglen, it's an industry-wide worker shortage affecting many local restaurants and bars.
Pre-COVID, Anglen was already offering employee healthcare, which is "pretty much non-negotiable nowadays." But post-COVID recruiting challenges have caused Anglen to raise his starting hourly pay by almost 100%.
"I feel like you have to kind of stretch… beyond your means," he said.
Another industry-wide challenge post-COVID? Supply chain issues. Like many bars and restaurants, Whitestone has had to increase its prices because of the inflated costs of raw materials and supplies. But the worst part is the unpredictability of lead times and out-of-stock products when ordering things like cans, lids, and labels.
"I may or may not be able to get them, and they may or may not take six weeks or twenty weeks [to arrive]," he said. "There's just no consistency right now."
This disproportionately affects the little guy — because only a handful of companies in the U.S. produce the majority of cans, for instance, and those companies prioritize the massive orders placed by corporate giants like Pepsi and Budweiser.
The joys of the job
On a lighter note, we asked Anglen what he loves about owning a brewery. First and foremost, he said he loves the diverse, excellent employees who make it enjoyable to go to work every day.
"Even on a bad day, it's really good personalities."
And he loves the art of brewing. From creating the beer itself, to naming it, to designing its label, to marketing it — brewing is a highly creative and collaborative endeavor.
Being proactive about benefits
We asked Anglen what benefits-related advice he'd give a fellow small business owner, and he said he'd tell them to put benefits higher on the priorities list, sooner.
"I didn't prioritize it. It was always kind of that thing out of reach," he said.
He shopped for health insurance options a few times in the early days of his business but just never felt like there was an option that suited his industry. A few years later, he ended up trying out a group health insurance plan with a few other Texas breweries, which he said was clunky and disappointing. Now he uses Sana Benefits.
"Now if I were to start over, I would've prioritized it in the business plan right away… It is more important than you probably think. Don't go down the road. Prioritize it earlier on."
While Anglen says he has always had great employees and great retention despite not offering benefits immediately, "healthcare benefits earlier on would've just made that even better."
We couldn't agree more.