Sana Blog
/
What should small business owners look for in group health insurance plans?
What should small business owners look for in group health insurance plans?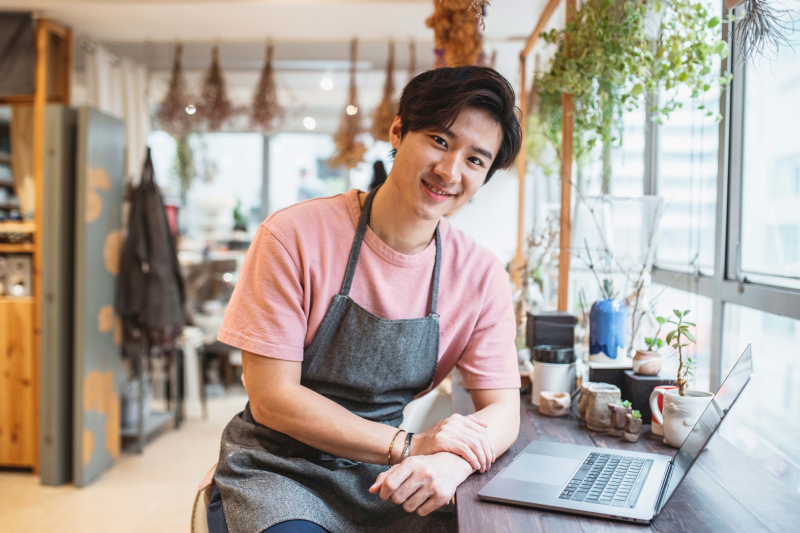 If you're a small business owner, you might be overwhelmed by the thought of choosing and implementing small business health insurance. Especially if you have fewer employees and a tighter budget, you might think that first-rate group health insurance is out of your reach.
But that doesn't have to be the case. In fact, 49% of small businesses with only three to nine workers offer health benefits to their employees. Though it's undeniably an investment, offering group health insurance is attainable and worthwhile for small business owners when approached strategically.
In this blog post, we explain what group health insurance is, and then we give you tips for finding group health insurance plans that are well-suited to the needs (and budgets) of small businesses. Not all group health insurance plans are created equal — their cost, quality, and compatibility with your small businesses can vary immensely, so it's important that you know what to look for during your search.
What is group health insurance?
What is group health insurance?
Group health insurance, also called employer-sponsored health insurance, refers to health insurance plans offered by an employer (or employee organization) that provide coverage to eligible employees and their dependents.
Group health insurance is one of the most highly valued employee benefits an employer can offer and is often considered the backbone of any employee benefits package. 50% of Americans are covered by group health insurance. Most employees in the U.S. consider group health insurance through their job a need-to-have, not a nice-to-have. That's why it's crucial that even the smallest businesses get creative around offering health benefits if they wish to attract and retain the top talent in their industry.
6 things small business owners should look for in group health insurance plans
Things to look for in group health insurance plans
Choosing the right health insurance for your small business is no easy feat. That's why we've put together a list of six elements that tend to set group health insurance plans apart as both high-value and small business-friendly. While this is not an exhaustive list of considerations, it's a good place to start.
1. Self-funded plans with level funding
Consider a self-funded insurance plan instead of a fully funded plan from a traditional insurance company. Instead of paying an insurer a fixed premium each month to take on the risk of paying for your employees' healthcare, you pay for it yourself — which essentially makes you the insurer. For small businesses with relatively healthy employees, self-funded plans tend to be more cost-effective than fully funded plans, whose premiums are inflated to account for the worst case scenario. With self-funded plans, you aren't paying for any hypothetical care — only the healthcare your employees actually use.
The only problem is that when unexpectedly high healthcare costs do arise, you're on the hook for them. That's why we recommend choosing a self-funded plan with level funding. Level funding protects your business if your employees have to use a lot of healthcare in a given year. If your employees have high claims over your predetermined level, stop-loss insurance kicks in so you don't owe more than you budgeted for. If your employees' claims run low, you get a credit towards the next year's premiums.
Modern insurance companies like Sana offer self-funded plans with level funding and do all the heavy lifting for employers — so that you don't have to become an insurance expert.
2. Reference-based pricing (RBP)
Look for an insurer who uses RBP, an alternative to traditional pricing models in the healthcare industry. Under this model, claims are paid based on an industry-accepted benchmark — such as Medicare reimbursement rates, a provider's reported costs, or third-party data sets. RBP fixes the prices of services so that they are not subject to arbitrary markups by providers or carriers. This helps keep your costs lower and more predictable.
3. Plan flexibility
When offering group health insurance plans, it's important to remember that diverse employees have diverse healthcare needs. Look for insurers that allow you to offer multiple plans to your employees, so each can select the one that meets them where they are.
For instance, in addition to the more traditional plan offerings, you should consider offering one high deductible health plan (HDHP) with a health savings account (HSA). HDHPs have lower premiums and higher deductibles than traditional health plans, which makes them cheaper for both you and your employees. Your younger, healthier employees might gravitate towards this option since they do not anticipate using a great deal of healthcare.
The HSA that accompanies the HDHP allows employees to set aside untaxed dollars to cover any out-of-pocket medical expenses they do incur — such as prescriptions, deductibles, copays, and coinsurance. Since employers save money when employees choose the HDHP/HSA option, many employers choose to contribute a portion of those savings to their employees' HSAs as an additional employee benefit.
4. Plan transparency
Look for insurance carriers that give you transparency into your claims costs. You deserve to know exactly what you are spending and why you're spending it. If your insurer does not give you visibility into your healthcare spend, there's a good chance you're overpaying for services and/or administrative costs.
An added bonus of tracking your healthcare spend as you go is that the real-time data allows you to identify the areas that are costing you the most money — and then brainstorm ways to cut those costs in the future. For example, suppose you notice that a high percentage of your employees' healthcare claims is related to musculoskeletal issues. You could partner with a provider that offers your employees no-cost, virtual physical therapy for pain management and the prevention of musculoskeletal disorders.
5. Virtual care options
The pandemic caused an unprecedented uptick in the use of virtual care, but now it is here to stay. Virtual (and hybrid virtual/in-person) care has:
Made healthcare more accessible in parts of the country with provider and specialist shortages

Made receiving routine care far more convenient

Increased the accessibility of chronic condition management

Reduced healthcare costs and improved health outcomes
Look for group health insurance plans with robust virtual offerings. This usually means that your insurer partners with various virtual care providers and platforms to which your employees will receive low- or no-cost access.
6. Mental health services
Taking care of your employees' mental health is non-negotiable. Not only will it improve their quality of life, but it will help your business' bottom line. Healthy, happy employees are more present and more engaged at work than stressed out, burnt out employees.
Plus, the demand for mental health resources has increased since the start of the pandemic, so employers need to step up to meet it. According to a 2021 survey, about two-thirds of employees have clinically measurable symptoms of anxiety or depression. And about 40% of workers report that their employer hasn't done enough to support their mental health during the pandemic, according to another survey.
Choose a group health insurance plan that gives your employees access to affordable mental health care. This might mean:
Low or waived cost-sharing for mental health services

An extensive list of in-network mental health providers

Good coverage for out-of-network mental health providers

Low-cost or $0 access to virtual mental health services
If you're a small business owner searching for a dependable group health insurance plan, getting a quote from Sana is a good place to start. Sana is a small business, so we understand the needs of small businesses. Our plans, custom-built to deliver accessibility and affordability to small groups, include all six of the elements listed above.