Sana Blog
/
When should my startup begin offering health insurance?
When should my startup begin offering health insurance?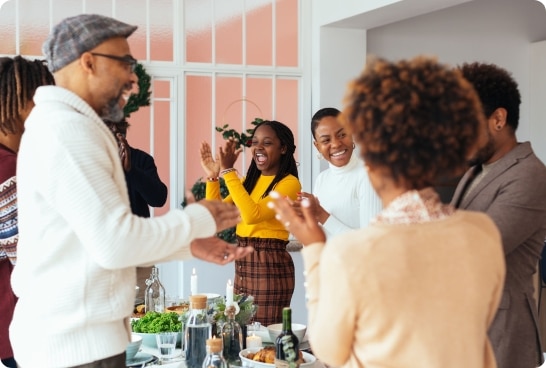 As you grow your small business or startup, you may find yourself with little to no free time. You'll need to put some projects on the back burner, but you'll likely learn that employee health benefits shouldn't be one of them. The value employees place on health insurance and other health-related benefits has only increased over the years, and in a competitive labor market not offering benefits could be the one factor that drives top talent elsewhere.
Costs are always a major concern, with health insurance likely being your business's second-largest expense. But that expense could prove to be one of your best investments, as it's likely to bring in the employees you need to execute on your goals.
The question is: when should your startup begin offering health insurance? For many that have the funding to do so, the answer is right away. Other businesses may need to wait for a certain level of growth. There's no right or wrong answer, but consider the following when making your decision.
What size businesses are offering health insurance?
According to Forbes, 35% of businesses with 2-15 employees offer health benefits. That may seem like a low number, but budgets are usually pretty tight as businesses look to see how viable they are in the marketplace before incurring additional expenses. Some of the more well-funded startups will be able to offer benefits at this stage as they have a longer roadmap that investors are willing to bet behind.
When the headcount is brought up to 16-50, the share of businesses offering health benefits almost doubles. At that point, 65% of businesses are at the point where they've decided they need to give their employees access to health insurance. While budgets may still be very tight, health benefits have become such a big part of expected compensation that startups and small businesses are finding ways to make it happen for their employees.
Once businesses go above 50 full-time employees they are required by law (Affordable Care Act) to offer health benefits or pay a steep penalty. However, regardless of size there are different levels of benefits a startup can offer and they have to decide how much they will pay for before passing on any costs to employees.
There are other ways startups are compensating employees, ranging from stock options to free gym memberships, but health benefits have become an expected part of the compensation package for job seekers. Your current employees are also likely looking around at their options if other businesses can offer valuable health benefits that you haven't been able to yet. Employees may even consider lower pay elsewhere if better benefits are part of the equation. Considering benefits' effect on retention and that it's more costly to hire new employees compared to retaining the ones you already have, it may be more economical than you think to offer health benefits.
What benefits matter to your employees?
You don't have to take a guess at this, just ask them! Whether it's before you shop around to get a good idea of what they value in a plan or to select from several options while making a final decision, you can easily send a short survey to your employees to make sure their input is considered.
Startups offering health insurance really doesn't need to be as complicated as it seems. You don't even need a broker these days if you don't want to use one. If you have a young workforce or just one that hasn't had a lot of experience in choosing their benefits, send them our post on how to pick from your employer's plans as they enter open enrollment.
At Sana, we can work with you to change the way you do benefits. We work exclusively with small businesses to provide amazing plans at lower costs than legacy carriers. We have simplified the process to make it easier for admins and employees alike, and our members consistently rate their experience with us higher than any other health insurer in the industry.