Sana Blog
/
Do you need a small business health insurance broker?
Do you need a small business health insurance broker?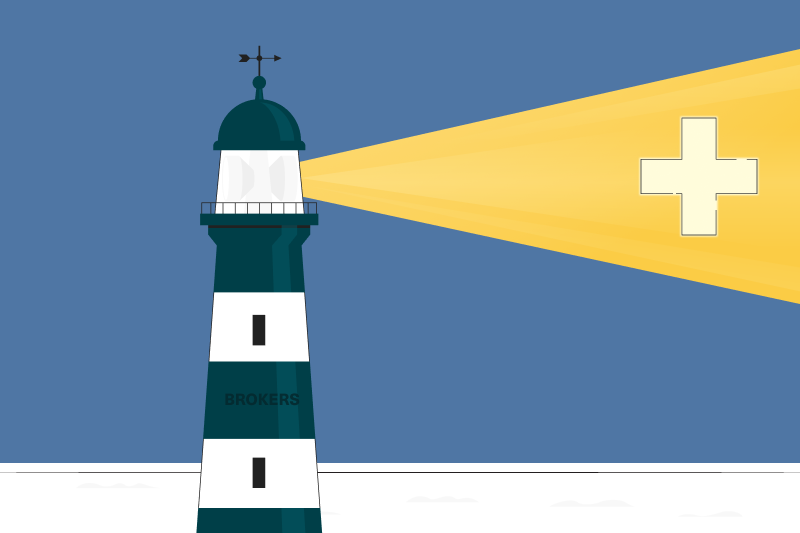 Last updated on October 12, 2023
Selecting the ideal health plan for your employees can be time-consuming and challenging. There are many plans you can choose from, and the enrollment process can be confusing. By hiring a health insurance broker who specializes in helping small businesses, you can save time and effort, while resting assured that you're getting your employees the best coverage for their needs.
What is a small business health insurance broker?
What is a small business health insurance broker?
A small business health insurance broker is an expert who can help you find the best health plans for your small business. Brokers make the process of buying small business health plans easier, saving small business owners and HR teams time and resources.
With the guidance of a broker, you won't have to do all of the research on your own. Your broker will help you narrow down and compare health plans based on your budget and the level of coverage you want to provide for your employees. Whether you're looking for a more basic plan or one that includes additional benefits like dental and vision, a health insurance broker is there to help.
Health insurance broker responsibilities
A licensed broker can be useful in several ways. Here are some of the things you can expect:
Brokers will discuss your requirements and expectations when it comes to health insurance for your employees. By doing so, they'll be able to find the plans that are most suitable for your specific needs. They'll also help you analyze the pros and cons of each option.
Brokers can explain the complex terminology of the health insurance market so you'll know exactly what you're getting when you sign up for a plan. You'll have someone to answer your questions, address your concerns, and take the mystery out of health insurance.
Brokers can provide multiple quotes for plans from more than one insurance company, so you won't have to contact insurers individually and you'll be able to compare options with ease. Brokers can also discuss the pros and cons of different insurance companies to help you make the best decision.
Brokers can do more than just help you sign up for the plan you select. They might also help you manage your account and claims, and help review your options when it comes time for renewal. With the right expert, you can rest easy knowing you have someone to contact when you need assistance.
Broker certifications and expertise
The health insurance industry is very regulated. Anyone who wants to work as an insurance broker needs to fulfill specific requirements to obtain a license. Those requirements are set forth by the state in which a broker plans to work.
Typical requirements to become a health insurance broker include coursework and a licensing exam. Additional training or continuing education might be required after licensure, too. After becoming licensed, some brokers opt to go further by getting certifications that prove their expertise and help them stand out.
A licensed broker has full knowledge of federal and state health insurance regulations. Brokers also understand how health insurance works, and are aware of the rules and restrictions involved in selling this type of insurance. This level of expertise provides peace of mind for small business owners, as they know they're getting expert guidance on plans that fulfill legal health insurance requirements.
Health insurance brokers vs. agents
Although health insurance agents and brokers perform similar tasks, there are some key differences between the two. Knowing those differences will help ensure you turn to the right professional when shopping for small business health insurance.
A health insurance agent is a professional who works for a single insurance company and can help you sort through the available plans for that insurer. If you know that you definitely want to purchase a plan from a particular insurance company, an agent can assist you.
A health insurance broker, on the other hand, works with multiple insurance companies, giving you many more options to consider without being restricted to one insurer. This is a good route to take when you aren't sure which insurance company is right for you.
Is using a small business health insurance broker necessary?
Is using a broker necessary?
Using a broker isn't mandatory, but it can be a smart and strategic move that can help you avoid unnecessary stress when searching for insurance.
Advantages of working with a broker
A specially trained and licensed health insurance broker for small businesses knows the ins and outs of the insurance marketplace. These professionals take the guesswork out of finding and applying for plans and assist you from start to finish to make sure everything is done correctly.
Brokers can answer all of your questions, such as who controls claims data, whether you can save on taxes with a particular plan, and whether or not you can customize a plan based on the needs of your employees. Once they know exactly what you want and need for your small business, they'll show you the plans that are right for you.
A broker will also be familiar with modern plan options suitable for small businesses, such as self-funded plans and level-funded plans. Self-funded plans are customizable and may be more affordable because you pay for what your employees use – in other words, you pay for claims as they're processed instead of paying a fixed premium, regardless of how many claims are filed. Level-funded plans help you save by charging a fixed amount each month, covering excess claim costs so you don't have to, and sometimes giving you a credit if claim costs are lower than expected. Regardless of which type of coverage you prefer, your broker can explain all of the terms, conditions, costs, and restrictions so you can make the right choice. 
Potential drawbacks and considerations
Although health insurance brokers can give you access to a variety of plans, they commonly offer fully-funded plans from large insurance companies. These types of plans lack flexibility, and tend to be more expensive because the insurer holds the policy risk. Therefore, they may not be the ideal choice for a small business that has a generally healthy staff and tighter budget.
If you don't want a fully-funded plan, let your broker know. Ask about other options, such as self-funded or level-funded plans that are flexible, affordable, and can include modern benefits like telemedicine, wellness, vision, maternity, mental health, and more. 
Some smaller and more modern health plan providers like Sana, offer level-funded plans and have in-house advisors who provide quotes, support, and guidance.
Finding the right broker
Finding the right broker
To be sure you select the right broker, ask the following questions: 
What types of plans do you offer? Are they only fully-funded, or can I also access self-funded or level-funded plans? Are they customizable?
What type of support do you provide?
Do you charge any fees?
What insurance carriers do you market to and how often will you shop our benefits?
How does each insurance company you work with calculate premiums?
Can you discuss multiple claim scenarios to help me understand how each plan works?
Will the insurance company or my business control the claims data?
Do you offer plans that make it easy to predict my business's healthcare budget?
Tools to find a broker near you
The following methods can help you find a health insurance broker:
Performing a search online for local health insurance brokers for small businesses
Asking other professionals in your network for recommendations
Checking your association networks for broker affiliations
Using the Healthcare.gov search tool and looking for a "Small Business Health Options Program (SHOP)" broker
Checking with your state's Department of Insurance
Tips for buying health insurance without a broker
Tips for buying health insurance without a broker
If you or someone on your team is able to dedicate time to searching for health insurance, you may not need to hire a broker. In that case, here are some tips for navigating the process of enrolling in small business health insurance:
Contact insurance companies directly – You can explore group health insurance plans on your own and contact insurance companies to ask questions. These include legacy health insurance companies and smaller, modern companies like Sana. Once you've compared plans, decide on the one that's affordable and provides the appropriate amount of coverage.
See if you can use SHOP – If the Small Business Health Options Program (SHOP) is available in your state, you can use it to find plans quickly and easily. Plus, you might qualify for a tax credit by taking this route.
Getting a quote from  Sana
Sana makes finding health insurance a snap for small business owners. Use our Health Plan Navigator to find affordable and comprehensive plans. You can even add on dental, vision, and life insurance. Get started today and get a quote in minutes.
Health insurance broker FAQs
FAQs
Health insurance brokers can either be paid through an upfront fee paid by you or through a commission paid by the insurance carrier. That commission is typically structured as a percentage of the premium.
On average, commission rates for health insurance brokers are between 5% and 10% of a plan's premium. Factors like location and plan type may affect the rate a broker receives. The commission is paid by the health insurance company.
Your state's health insurance marketplace may provide access to licensed, experienced brokers. You can also ask people you trust for referrals to brokers they've used successfully, or search online for brokers in your area.
Although brokers can't change an insurance company's rates, they can help you save money in other ways. For example, they can discuss the perks of value-based payment models and fair-value reimbursement (FVR) and show you the best level-funded plans available.