Sana Blog
/
Where can I find the best small business health insurance?
Where can I find the best small business health insurance?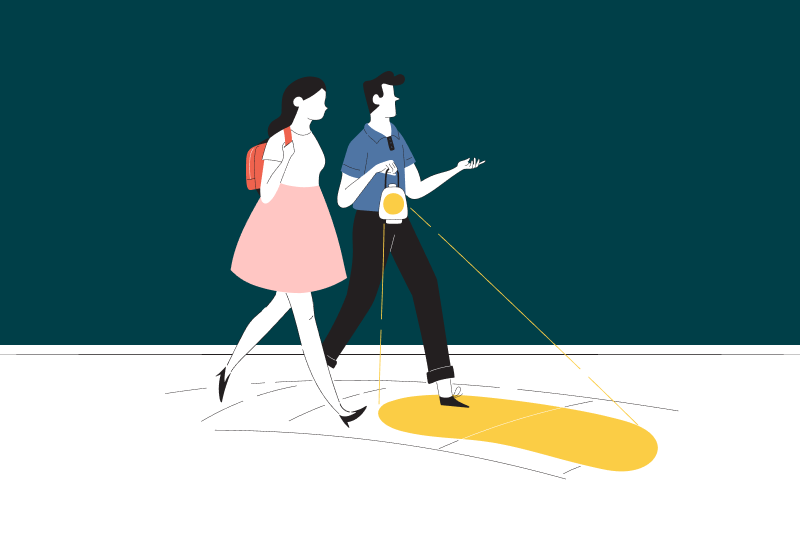 Shopping for employee health insurance can be daunting as a small business owner. There are many different types of small group coverage — and, unfortunately, there's nowhere you can go to see a convenient, side-by-side comparison of all plan options. That's why you must know a bit about what you are looking for before beginning the search for small business health insurance.
This blog post breaks down the basics of health insurance for small business owners to help you figure out what you're looking for and where you can find it. At the end of the day, the best small business health insurance is the one that best fits your (and your employees') needs and budget.
How to shop for small business health insurance
Before you begin shopping for health insurance, there are some basic concepts you should learn and some logistics to consider. For instance, it's important to know whether you're required to offer health insurance by law, how much you can expect to spend, how to spot a high-quality health plan, and how different plan types are funded.
Understand your legal requirements
As a small business owner, it is important to understand your legal obligation to provide employee health insurance.
The employer mandate under the Affordable Care Act requires employers with 50 or more full-time equivalent employees (FTEs) to offer affordable health insurance that meets a minimum standard of value to employees and their children. To meet the minimum value and affordability requirements, the group health plan must pay at least 60% of the cost of covered services, and employee contributions for individual coverage must not exceed a designated percentage of the employee's household income.
Research the advantages of offering health insurance
Even though employers with fewer than 50 FTEs are not legally required to offer employee health insurance, there are many compelling reasons to do so. Namely, offering a robust health benefits package:
Helps small businesses compete with larger companies for top talent
Prepare yourself for the cost of health insurance for a small business
Health insurance is an important investment in your business' future. It is important to understand the costs associated with it, both monetary and otherwise — and to set your budget before you shop for plans.
According to the 2022 KFF Employer Health Benefits Survey, the average annual premiums for employer-sponsored health insurance are:
$7,911 for single coverage
$22,463 for family coverage
But as a business owner, you will only be responsible for a portion of these costs (unless you choose to cover 100% of the premium for your employees). On average, covered employees contribute:
17% of the premium for single coverage
28% of the premium for family coverage
There are other, non-monetary costs to consider as well. Implementing and managing employee health insurance require considerable administrative work. If you are a small business owner with a lean or nonexistent human resources (HR) department, you should consider who will be responsible for benefits administration and how it will fit into their current workload.
How to spot a quality group health insurance plan
The following qualities are indicative of a high-quality plan:
The option to add things like dental, life, vision, and disability insurance in addition to medical coverage
Plan flexibility, such as the option to offer multiple plans that suit your employees' diverse needs
Plan transparency, such as visibility into your claims data and healthcare spending
Virtual care options to supplement in-person care offerings
A modern tech stack that makes benefits administration intuitive and efficient
Alternative pricing models — such as reference-based pricing (RBP) — that prevent arbitrary markups on the costs of services
Prioritizing health and wellness benefits
An important aspect of offering health coverage to employees is giving them the ability to proactively take charge of their health and wellness. This not only helps them become healthier versions of themselves, but it also benefits employers by reducing employee absenteeism and preventing costly episodes of care down the line.
Ask your employees which health and wellness benefits are most important to them, so you know what to prioritize during your search. The best benefits to invest in are the ones your employees will actually use and appreciate. The ones you end up choosing should be free or low-cost for employees so that they are incentivized to utilize them.
Popular wellness benefits include:
Mental and behavioral healthcare
Health and nutrition coaching
Onsite kitchens or healthy food options
Fitness classes/facilities or gym memberships
Stress management programs
Smoking cessation programs
Flexible working arrangements
Child care assistance
Medical screenings and vaccinations
How to compare & choose a group health insurance plan
When choosing a group health plan, it is important to understand the difference between a fully-funded/fully-insured plan and a self-funded/self-insured plan:
With a fully-funded plan, you will pay an insurance company a monthly premium to administer employee health benefits, pay out your employees' claims, and assume the risk of any exorbitant healthcare costs should they arise. Insurance companies inflate premiums for fully-funded plans to mitigate risk and ensure large profits.
With a self-funded plan, you will still pay an insurance company a small monthly fee to administer employee health benefits and pay out your employees' claims, but you will assume the risk of any large healthcare claims. This is because you're only paying for the healthcare your employees actually use. This option, which eliminates inflated premiums, is cheaper as long as no astronomical health claims arise. Self-insurance plans with level-funding remove the risk of paying unexpectedly high claims by placing a cap on how much an employer can spend on employee benefits in a given year. For small businesses, we recommend self-funded plans with level funding.
Where to shop for the best small business health insurance
Where you shop for health insurance depends on what you are looking for. For instance, if you want a fully-funded plan, you will probably shop through a legacy health insurance company's website. If you want a tech-enabled insurer, you will contact modern health insurance companies for quotes. If you want to qualify for the small business healthcare tax credit, you will have to shop on the online health insurance marketplace.
Modern health insurance companies
Modern health insurance companies, such as Sana, tend to be newer, more tech-enabled, and less expensive than the big-name legacy insurance carriers. You might also hear this category of modern insurers called insurtech, which refers to the use of technology to drive innovation, lower costs, and increase efficiency in the insurance industry.
These insurers tend to offer self-insured plans, often with level-funding. This tends to be your most cost-effective option as a small business owner.
You can find out which of these companies are active in your state and request a quote directly from their websites.
Why choose Sana?
With plans designed specifically to meet the needs of small groups, Sana is an excellent choice for small business owners. We offer self-funded plans with level-funding, so your monthly payments are always predictable. And our intuitive employer dashboard makes benefits administration a breeze.
Your employees will love us too — our network is all-access, which means they can continue seeing the providers they love without ever having to worry about out-of-network fees. And our plans include a suite of trusted healthcare and wellness options that they can use for $0 — including mental healthcare, health coaching, maternity care, pediatric care, and more.
Get a quote today.
Legacy health insurance companies
You have probably heard of Aetna, Blue Cross Blue Shield, and UnitedHealthcare. They are some of the most well-known legacy health insurance carriers — and they usually offer fully-funded health plans to small businesses. Legacy carriers are usually more advantageous to large companies than small businesses. You can either buy through a broker or go to the websites of these companies and request a quote.
Professional Employer Organizations (PEOs)
A PEO serves as the official employer for the employees of multiple small businesses. As a small business owner, there are some practical and financial benefits to joining a PEO: The PEO will often take over your tedious HR tasks, such as payroll processing, tax filing, and benefits administration. And joining a PEO can save your small business money on health insurance by grouping you together with other small businesses — and then securing large-group insurance rates that might be more competitive than rates you could have secured on your own.
To join a PEO, you will need to consult with them directly to see if you qualify, and you will have to go through an application process in which they will assess the liability of your business.
It is important to be aware that PEOs can save you money, but they don't always — if you get grouped together with less healthy, higher risk companies than yours, it can negatively affect your premium. In addition, PEOs tend to partner with legacy carriers offering fully-funded plans, which tend to be more pricey than self-funded plans through modern insurers. It's worth getting a quote through a PEO and a quote through a modern insurer and comparing the two.
Online health insurance marketplace
The online health insurance marketplace for small businesses, created under the Affordable Care Act, is called Small Business Health Options Program (SHOP). If you have fewer than 25 employees and you offer them a SHOP health plan, you can qualify for the small business healthcare tax credit. However, insurer participation in SHOP has dropped to the point that SHOP plans are difficult to access in some states. Learn all about finding and enrolling in SHOP plans here.
Qualified Small Employer Health Reimbursement Arrangements (QSEHRAs)
If you do not want to (or are not able to) offer a group health insurance plan and you have fewer than 50 employees, you can consider offering a QSEHRA: an employer-funded health benefit used to reimburse employees for their healthcare expenses. You can claim a tax deduction for the reimbursements you make through the arrangement, and your employees receive the reimbursements tax-free. You get to decide how much you'll reimburse per employee, up to an annual maximum set by the IRS. For 2023, the maximum payments and reimbursements under a QSEHRA are $5,850 for self-only coverage and $11,800 for family coverage.
To set up a compliant QSEHRA, you will probably want to partner with a third party HRA administrator that can review expenses and approve reimbursements.
Using a broker to shop for small business health insurance
Using a broker
While you do not have to use a broker to aid you in your search for small business health insurance, you can if you would like the support of a trained health insurance professional. Using a broker is one way to find, quote, and secure employee
 benefits — and many brokers can also assist you with the implementation and administration of the health plan you end up choosing.
Some brokers will only lead you to fully-funded plans through legacy carriers with whom they have preexisting relationships — while others will guide to more modern insurance options, or even a mix of the two. If you do choose to use a broker, make sure they are helping you explore your diverse options rather than just trying to sell you on one insurer.
Frequently asked questions about small business health insurance
Your business qualifies for the small business healthcare tax credit if you have fewer than 25 full-time equivalent employees (FTEs), pay average wages of less than $50,000 a year per FTE (indexed annually for inflation), offer a SHOP plan to employees, and pay at least 50% of the cost of individual coverage for each employee.
Small business health insurance allows small employers to offer health coverage to employees and their dependents. Usually, the cost of the premium is split between the employer and the employee. Group health coverage through an employer tends to be cheaper than individual coverage because when multiple people buy into a plan, the risk is dispersed.
No — employers can purchase group health insurance at any time.
Employers with less than 50 employees are not required to offer health insurance to employees under Obamacare.
According to the Affordable Care Act, a small employer has fewer than 50 employees. However, according to the Small Business Administration, a small employer could be defined as a business with a maximum of 250 employees or a maximum of 1,500 employees depending on the industry.