Sana Blog
/
Sana health insurance reviews: What customers are saying
Sana health insurance reviews: What customers are saying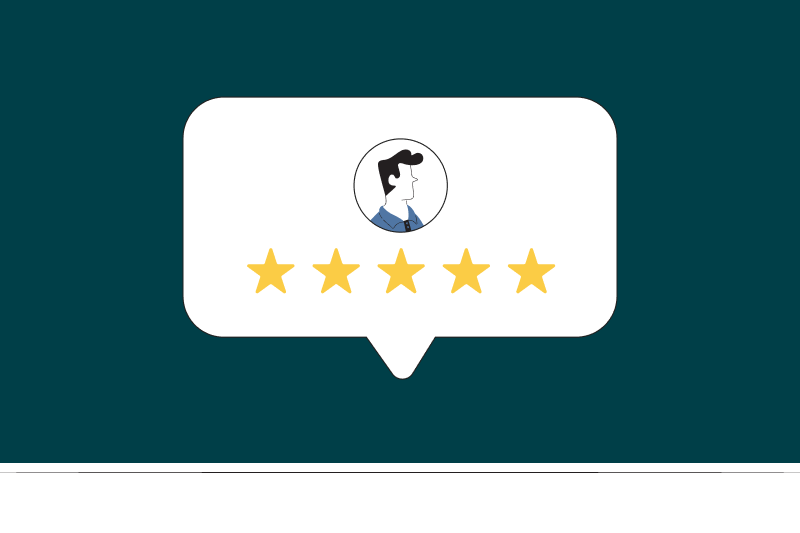 We know that shopping for small business health insurance is overwhelming. There are tons of options. There's so much confusing jargon.
Plus, as a small business owner or human resources (HR) leader, you probably don't have a huge team helping you cut through the noise and make this important decision.
If you're considering using Sana Benefits for your small business health insurance, keep reading — we've pulled together information, reviews, and testimonials to give you a better understanding of what we offer and what sets us apart from the competition.
Sana Benefits, designed with small businesses in mind
Sana Benefits can help you attract and retain top talent with our dependable, affordable small business health insurance plans designed to meet your needs.
Our plans are level-funded, meaning employers pay a fixed monthly amount to cover employee benefits and get reimbursed if employees use less healthcare than expected. You'll never pay more than budgeted.

Our network is all-access, meaning we consider all providers in-network. Your employees will love seeing the providers of their choice without restrictions or fees.

Our plans have a suite of $0 healthcare options built in. Your employees will have access to free virtual mental health services, virtual doctors' appointments, health coaching, lab work, medical imaging, and more.

You don't have to be a health insurance expert to use

our

intuitive employer dashboard. We make plan management a breeze for busy small business leaders.

Our member support team is highly communicative and hands-on. Your employees will be able to get their questions answered quickly by real people via phone, email, or chat.
Sana health insurance reviews
We're sure you want to know what our customers think about us if you are:
Doing preliminary research in anticipation of offering employee health benefits

Trying to decide between Sana Benefits and the big-name insurance carriers as a first-time buyer of small business health insurance

Considering switching from a legacy carrier to Sana
That's why we've compiled these Sana Benefits reviews and testimonials below.
We polled our admins, which consist of HR professionals, small business owners, and many more.
91% say they would

renew

with us today (the other 9% weren't sure yet).

85.5% say Sana is

better

than previous benefits they've administered.
How Sana admins describe us in 3 words
"Affordable, client-forward, responsive" — Shellie, Sana customer for 2+ years

"BEST INSURANCE EVER" — Shonda, Sana customer for <1 year

"Easy. Transparent. AMAZING!!" — Jeanette, Sana customer for 2+ years

"Better for less" — Michael, Sana customer for <1 year

"Premium workforce wellness" — Gracie, Sana customer for <1 year

"The absolute BEST" — Will, Sana customer for 3+ years

"Reliable, innovative, convenient" — Ijeoma, Sana customer for 1+ year
What users have to say about the Sana employer dashboard
"So easy to use!" — Kelli, Sana customer for <1 year

"I love the dashboard and think it is very user friendly." — Karen, Sana customer for <1 year

"It is extremely focused on the things that an HR manager needs to see." — Julie, Sana customer for 2+ years
What our customers appreciate about Sana
"Super easy to work with! Great customer service, benefits, perks, and rates!" — Savanna, Sana customer for <1 year

"I have only had great experiences with Sana. They've also helped navigating to get the best care possible for the least amount of cost. They're always there to walk WITH you through the process." — Ruth, Sana customer for 1+ year

"Honestly this has been the best experience with a health care company that we have had! The benefits are amazing, the prices are low and the customer service is top-notch! I am so glad I found this for our employees!!" — Jenn, Sana customer for 3+ years

"Great benefits for a smaller company. Options for HSA. More affordable for us as an employer and for my employees." — Allison, Sana customer for 1+ year

"Wellness benefits included with all policies and less expensive rate for better coverage." — Channing, Sana customer for <1 year

"Sana is the best insurance company I've ever seen or worked with. Keep it up!" — Andrew, Sana customer for <1 year
5-star Sana Benefits reviews on Google



Read more in our Sana Benefits testimonials.
"I'm so thankful that we found you guys — our employees are healthier and happier because of you," said Jenny Smith, Billing and Enrollment Supervisor at

Two Roads Wellness Clinic

in Illinois.

"Sana understands what health means to younger demographics, and it's resonating with my employees as they learn more about what Sana has to offer,"

said Jason Martin, founder of

Roost Austin

, an Austin, Texas-based vacation rental management startup.

"With Sana, the person you call actually answers the phone and knows how to help you. It's night and day. The customer service alone has made me a fan," said Amber Wadey of her company's switch from a legacy insurer to Sana Benefits. Amber is the Director o

f People & Culture at the

Long Center for the Performing Arts

in Austin, TX.
If you want to join the growing family of happy Sana Benefits customers, get a quote today.