Sana Blog
/
With Sana: Using your plan for after-hours care
With Sana: Using your plan for after-hours care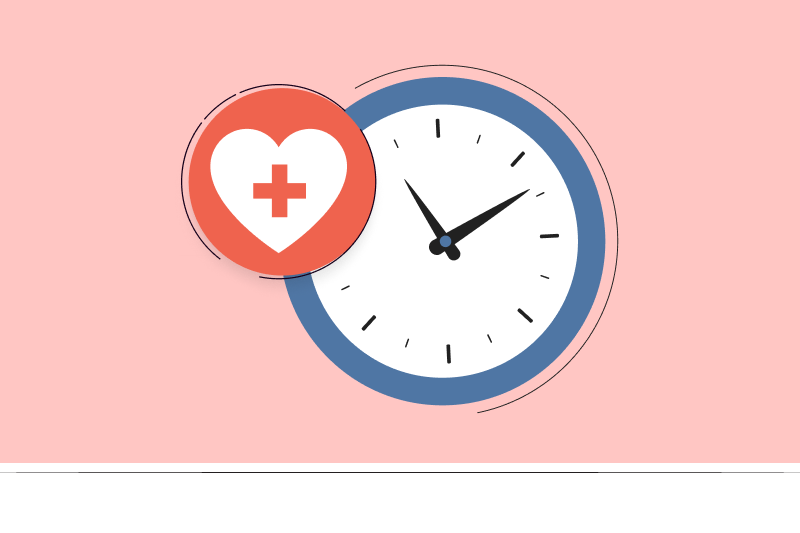 What is after-hours care?
After-hours care is any medical care delivered outside of standard business hours — i.e., between 5 PM and 8 AM during the week, on weekends, or on holidays.
Why is after-hours care important?
Having access to after-hours care is important for two reasons:
Illness and injury don't always strike while the doctor's office is open.
It is important that people can get non-emergent medical problems addressed in a timely and affordable manner outside of standard working hours.
While urgent care centers were designed to provide non-emergent after-hours care and are a great option for those who live near one, many people in the rural U.S. live prohibitively far from the nearest urgent care center.
Virtual care solutions can fill those gaps, making on-demand medical care accessible after-hours to those who live in medical deserts — while also making it more convenient for those who live near an urgent care center but prefer to see a doctor from the comfort of their home. This is because many health conditions commonly treated by urgent care — such as sore throats, aches and pains, and rashes — can be diagnosed and treated virtually via telehealth.
Many people do not have the flexibility to schedule routine appointments during working hours.
For people who have inflexible schedules between 8 AM and 5 PM, after-hours care is essential to maintaining good health. It allows them to schedule their routine, or non-urgent, appointments at their convenience instead of delaying them or forgoing them altogether.
Routine appointments are a crucial component of proactive healthcare, which is when a patient takes steps to stay well and avoid health problems — as opposed to reactive healthcare, which addresses an existing health problem. Examples of routine appointments include therapy sessions, annual physical exams, general health queries, health coaching sessions, physical therapy sessions, and chronic condition monitoring.
With Sana, your healthcare is not limited to standard business hours.
As always, our all-access plans allow you to use any medical facility or provider you choose, without having to worry whether they are in-network. That means you can go to any urgent care center, any time of day. And our $25 urgent care copay is far lower than the $50 to $100 fee on traditional health insurance plans.
But we also partner with a suite of high-quality providers to offer our members various kinds of after-hours care at no additional cost — because we know that healthcare accessibility and affordability lead to better health outcomes.
$0 after-hours virtual primary care from PlushCare
Schedule a same-day appointment with one of PlushCare's licensed primary care providers through their app. They can prescribe medications and send them to your local pharmacy for pickup.
Plushcare operates 24/7 — 19% of PlushCare appointments take place between 4 PM and 5 AM, and 18.9% of appointments are on weekends.
$0 after-hours in-home urgent care from Dispatch Health
Schedule a same-day, in-home urgent care visit by calling (469)-397-0485 or visiting DispatchHealth.com. If your condition is eligible and you are within their service area, medical professionals will travel to your house to diagnose and treat you, as well as prescribe any necessary medications. 
Dispatch Health operates from 8 AM to 10 PM, seven days a week — 44% of Dispatch Health visits occur between 5 PM and 8 AM.
$0 after-hours virtual pediatric care from Blueberry Pediatrics 
Talk to a pediatrician any time of day from the comfort of your home. Blueberry's pediatricians and pediatric specialists respond within minutes when you reach out via phone, video call, or text. They can provide diagnoses, prescriptions, school notes, and even answers to general questions about your child's health.
Blueberry Pediatrics operates 24/7, 365 days a year — 40% of Blueberry's care is delivered between 5 PM and 8 AM, and 28% is delivered on weekends.
$0 after-hours virtual mental healthcare from Ginger
Access a range of mental health services on Ginger's app. Their self-guided mental health resources and text-based behavioral health coaching are available on-demand 24/7, and you can schedule virtual therapy and psychiatry appointments on evenings and weekends.
34% of Ginger's behavioral health coaching takes place between 5 PM and 9 AM or on weekends.
$0 after-hours virtual maternity care from Maven Clinic
Schedule appointments with a range of specialists related to pregnancy, childbirth, and postpartum on Maven Clinic's app. You can also get referrals to in-person providers, engage with community forums, and access online resources and interactive content.
Maven operates 24/7 and delivers 44% of care between 6 PM and 8 AM.
$0 after-hours virtual physical therapy from Sword Health
Access virtual physical therapy (PT) programming and coaching through Sword Health's app. Their physical therapists create a personalized treatment plan for you and monitor your progress via wearable motion sensors connected to a tablet, both of which Sword ships to your home for free.
Your personalized regimen is always available on-demand. You can complete your PT sessions at your convenience, and your coach will provide feedback asynchronously — 58% of Sword Health sessions are completed between 6 PM and 8 AM.
*The information above applies to all Sana PPO Plus plans as of 12/1/2022 and is subject to change.