Why businesses love Sana
Simple, rich plans
PPO Plus all-access plans with free virtual doctors' visits and no out-of-network fees or limitations.
Real savings
We employ strategies to reduce costs vs. traditional fully-funded small group plans.
Amazing customer experience
Sana's Net Promoter Score of 40+ is 4X that of legacy carriers.
Sales & onboarding support
Sana can handle quoting, proposals, open enrollment & more, or fit within the current agency service model.
Broker tools
Sana's platform offers broker admin access to client benefits administration, online enrollment, and reporting.
No medical questionnaires
We make it easy by removing unnecessary paperwork, saving you time and streamlining the process of getting you rates.
Download our broker sales guide
Learn how Sana can help keep your SMB clients happy and bring down their healthcare costs. Get info on everything you need to sell Sana, including:
Plan options
Sana's all-access network
Client experience and customer service
Submitting an RFP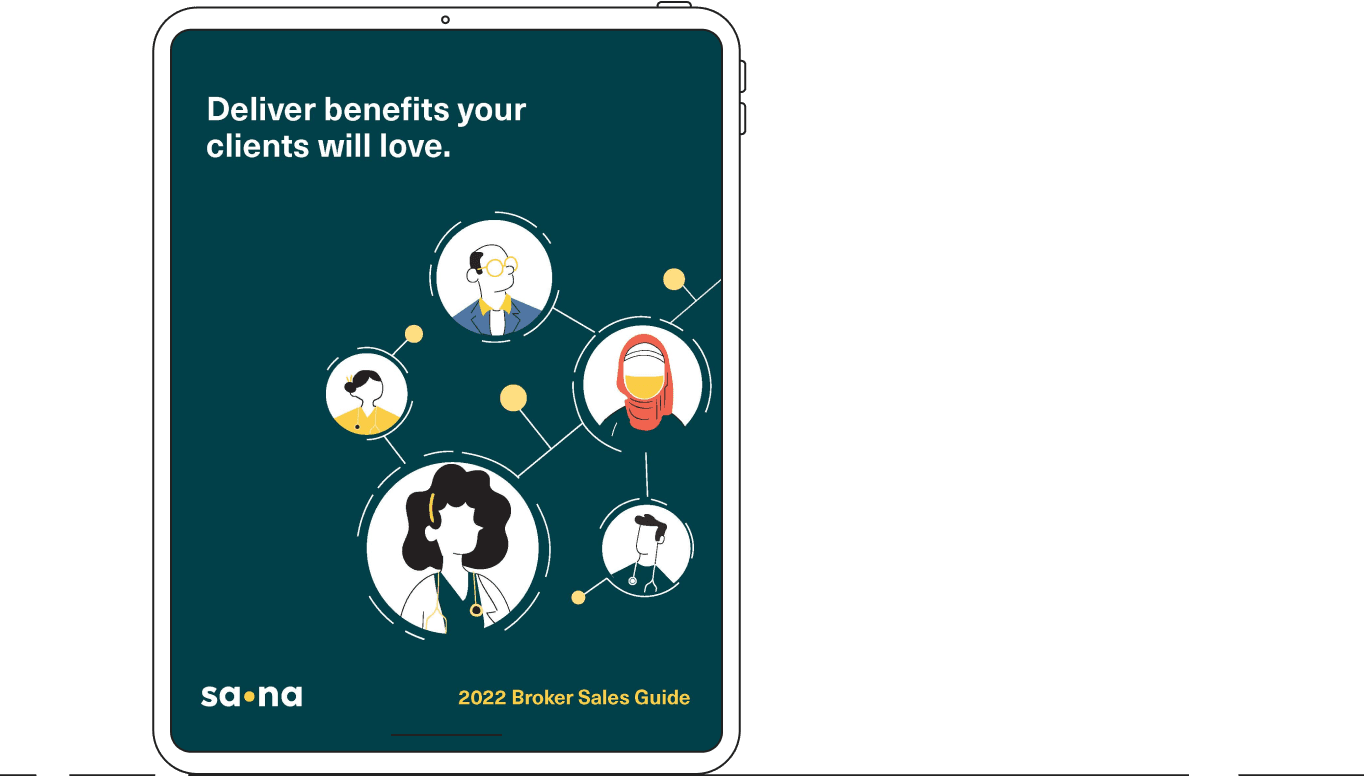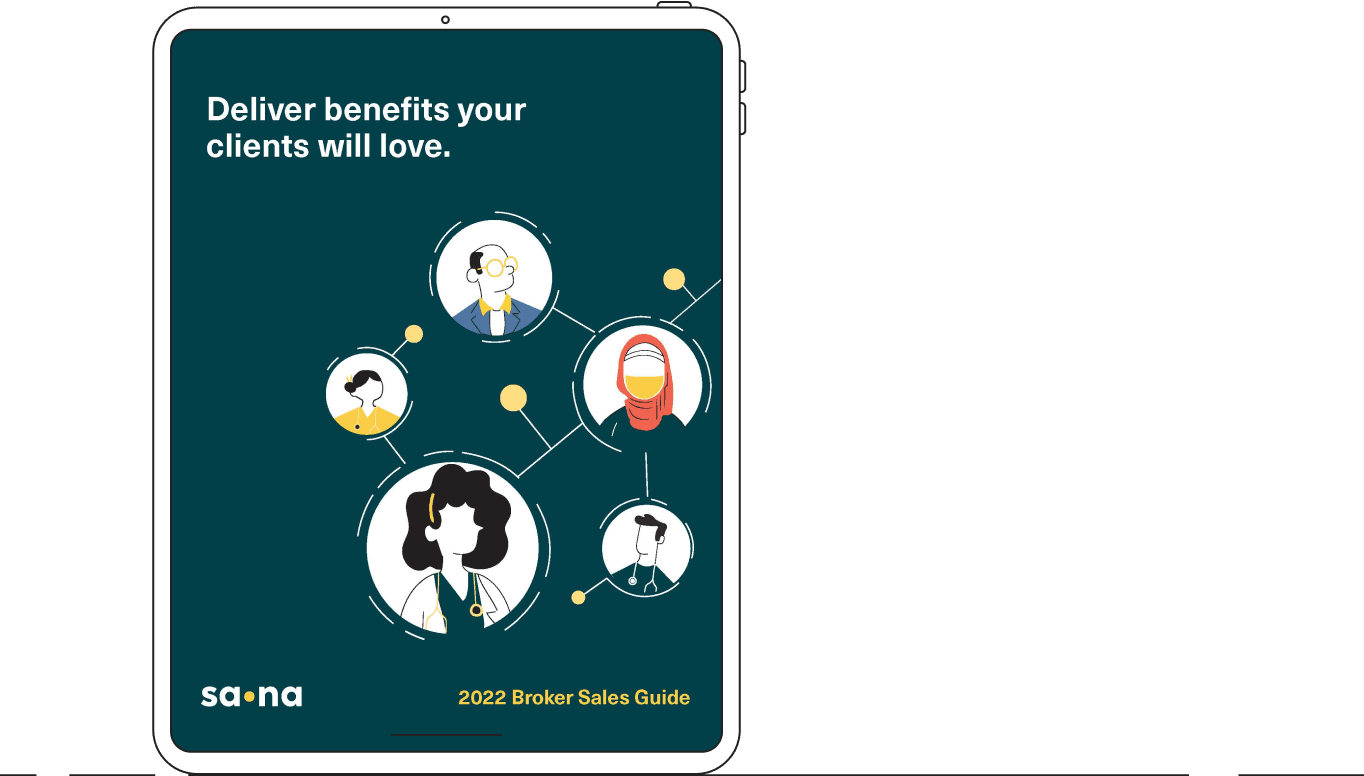 Download to start selling Sana
Broker webinar:
How to work with Sana
FAQs
Sana Benefits currently provides health benefits to employers with a business address in Alabama, Arizona, Illinois, Indiana, Kentucky, Ohio, Oklahoma, Texas, Virginia or Wisconsin. The address does not have to be the company headquarters, and employees in all 50 states can be covered.
Please allow up to three days to get rates back.
No, we never use medical questionnaires.
Sana's standard commission for brokers is a Tiered PEPM.
We provide level-funded health insurance. Just like fully insured, you never owe more than your monthly contribution and what's included in your plan design (coinsurance, deductibles, etc). A stop-loss insurance policy is included and will cover any excess claims.
Sana's renewal rates are better than the legacy carriers because we price plans more accurately right off the bat. 75% of groups see flat rates at renewal.
Yes. PEOs generally sell you traditional health plans, which still carry high administrative costs. With Sana, you have lower fixed costs associated with the health plan and you get a credit towards next year's premiums if your claims are lower than expected.
Sana takes care of everything for you. There is no additional work you need to do to maintain the plan.
We offer a broad range of plans. They will range from low deductible to high deductible, varying levels of coinsurance, and HSA and PPO options.
Yes. Sana plans meet the ACA requirements for employers to offer health coverage. Sana also helps with compliance paperwork for your annual filings.

Ready to change the way you do benefits?