The Guide for Startup/Small Business Health Insurance
Off-the-shelf insurance plans from big insurance companies are expensive. Learn about the different types of health insurance plans and how to save while still offering great benefits.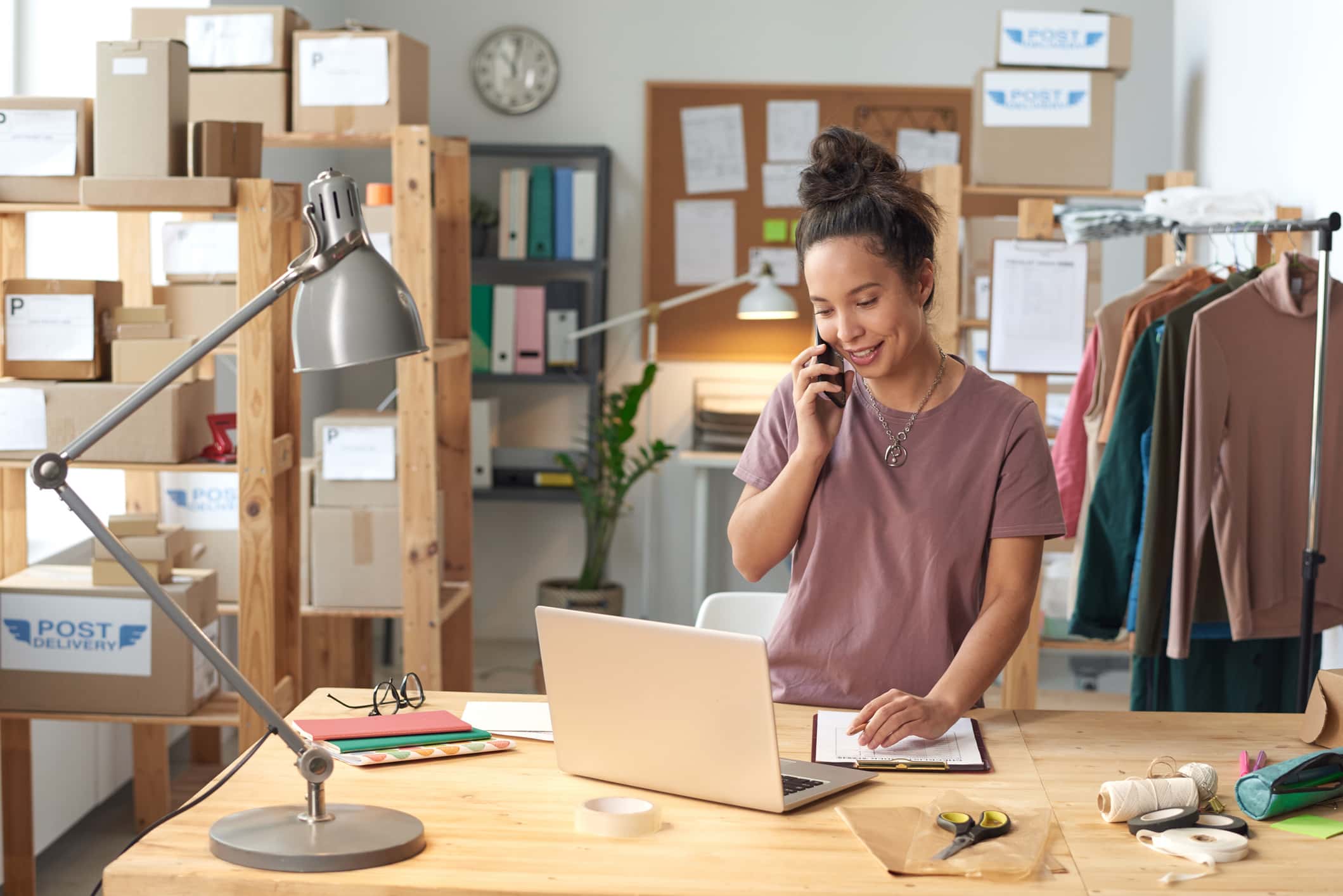 The Startup/Small Business Health Insurance Dilemma
If you are a startup or a small business, the question of whether or not to provide medical benefits almost always arises. It typically has less to do with wanting to provide benefits and more of how to do it with less expense. With funding cited as being the biggest challenge startup founders face, health insurance presents a difficult situation.
Even for more established small businesses, health care costs are a major problem, with 37 percent saying the cost of providing health care coverage to their employees is the number one challenge, ahead of acquiring new customers. Yet if a company wants to attract top talent, they must provide meaningful benefits.
Does it make financial sense for startups and small businesses to offer health insurance? We'll walk you through the pros and cons, as well as how to make it more affordable for you and your employees.
Common Challenges with Setting Up Health Insurance
Budget is the biggest challenge startups and small businesses face when setting up health insurance. Nearly 80 percent of small business owners say health insurance costs eat into their profitability. It is no wonder: healthcare costs have skyrocketed over the past couple of decades, increasing 3.4 times faster than employee compensation.
The 2019 Employee Benefits Survey, administered by SHRM, the Society for Human Resource Management, found that 86 percent of employers believe health-related benefits are very or extremely important, despite the estimated cost of employer-sponsored health care benefits being around $15,000 per employee.
While costs vary by plan, high costs force startups and small businesses to make tough decisions on where to invest their limited funds, often before they have all of the information they need. The Bureau of Labor Statistics found that in 2018, only 57 percent of workers at firms with 100 employees or less had access to employer-sponsored health care.
Another challenge is knowing where to start. Medical insurance is complicated, and startups, in particular, rarely have the time, subject matter expertise, or a dedicated human resources professional to give it proper due diligence. Shopping for plans and orchestrating the employee enrollment process is labor-intensive and frequently results in a less than ideal experience for both the organization and the employees. The typical path is for these companies to make a quick decision to get a plan into place and then transition to a different plan after they realize the cost is unsustainable.
Even when small companies settle on an insurance plan, they eventually realize that size matters. Larger companies have the advantage of scale – the more employees a company has, the more bargaining power they have with insurance companies to bring rates down and negotiate options. Startups and small businesses often have fewer plan and customization options, higher rates, and little negotiating power.
Things to Consider
Although the cost can be considerable, startup/small business health insurance is worth examining. Companies have a choice in whether they want to provide medical benefits, as well as which plans they put into place. Fortunately, there are increasingly more options as demand increases.
Small business health insurance is a benefit to employees in terms of their wellness, but the company has much to gain by offering it as part of a comprehensive compensation package. Because there is a choice, not all companies offer medical benefits. Those who do, therefore, naturally have a competitive advantage.
A Glassdoor survey discovered that employees and job seekers looked for jobs based on salary (67 percent) and benefits (63 percent). Another Glassdoor survey found that 60 percent of respondents say they strongly consider benefits before accepting a job offer, and an astonishing 80 percent of them prefer additional benefits over a pay increase.
That leads to another consideration. While small business health insurance can be expensive, companies that offer medical plans to employees end up saving money in the long run. Beyond opting to give employees additional benefits instead of increasing their salary, keep in mind that employer contributions to employee health plans are tax-deductible. You also do not pay payroll taxes or workers' compensation premiums on any money that funds health benefits.
Then there is the cost of recruiting and hiring. If you lose employees because you don't provide health benefits, you're paying thousands of dollars to replace them and will likely experience a drop in productivity. SHRM found that the average cost-per-hire is more than $4,000, and it takes an average of 42 days to fill a position.
Types of Health Insurance Plans for Startups and Small Businesses
Fully-Insured Health Plans
Not all healthcare plans are the same. With a fully-insured health plan (also known as small group insurance), you, as the employer, will pay a monthly premium to the health insurance company that then covers the cost of the employees' healthcare. You will know the exact cost of the plan every year, making it easier to budget for with fewer surprises. The downside is that you pay the same to the insurance company whether your employees used their benefits or not, potentially resulting in wasted spend. Fully-insured plans are mostly one-size-fits-all.
Self-Funded Health Plans
There is also the self-funded health plan, where you, as the employer, pay your employees' health claims when they occur instead of paying a premium, setting aside (earmarking) money to cover these costs.  If your employees make fewer claims than usual, you spend less.  Alternatively, if a lot of your employees make claims or have more expensive claims, your costs can quickly escalate. If employee claims exceed your earmarked budget, "stop-loss" insurance will cover the rest. Self-funded plans are generally for larger businesses and the stop-loss insurance comes in at a higher threshold than it does in level-funded plans. Most companies, no matter their size, opt to hire a third-party administrator (TPA) to manage the claims. Self-funded plans are more customizable to the needs of employees.
Level-Funded Health Plans
There is another type of health insurance plan that combines the best of fully-insured plans and self-funded plans: level-funded plans. This type of plan gives you the cost predictability of a fully-funded plan with the potential cost savings of a self-funded plan. With a level-funded health plan, you, as the employer, pay a monthly fixed cost to a third-party health services company or insurance carrier to cover both the predicted employee claims and the administrative costs to manage the claims on your behalf.
At the end of the plan year, your health services partner/insurance carrier will either reimburse you or kick in "stop-loss" insurance for the difference between estimated and actual claim costs. This option is ideal for companies who have generally healthy employees and prefer cost predictability but want to minimize unnecessary expenditures while offloading the burden of administration to a third party.
How to Set Up Health Insurance for Your Small Business or Startup
The first thing you need to do before you can set up a health insurance plan for your employees is to assess your current workforce. How many employees do you have right now and what is their overall health? Remember, the healthier your employees, the less likely you will pay a claim for them in a self-funded or level-funded health plan.
Next, what is your forecasted headcount growth over the next year to five years? Every year, you can adjust your health plan, but it is a good idea to choose a plan that you can stick with year after year, making only small adjustments. As you discover in this initial process of finding the right health plan for your small business, you don't want to have to start from scratch a year or so from now.
You will also want to gauge how much flexibility you want in your plan offerings. In a fully-insured plan, there is often little customization and few plans from which to choose. Self-funded and level-funded health plans typically provide more options, enabling you to choose from a variety of plans with lower deductibles and higher out-of-pocket maximums, no deductibles and low out-of-pocket maximums, and several plans in between. You likely have employees at different stages of life and with different health care needs. The more options you can provide them to customize a plan that fits their needs, the better.
Before you can choose a plan, you need to know your budget for health care. You can create a budget as a percentage of payroll or a monthly per-employee amount. Talk with an insurance company or broker to get more insight into the costs of each type of plan to determine which one best fits your budget and your employee needs. For many startups and small businesses, a level-funded plan ends up making the most sense. Sana Benefits is helping make the setup and administration of health plans simple.
The Advantages of Sana
Sana was founded based on the notion that health insurance plans were becoming increasingly expensive for small businesses. It began as a TPA for self-funded and level-funded plans, but then realized it could offer a better option and created its own level-funded plans. Customers who purchase level-funded insurance plans save compared to traditional insurance options.
With Sana, you can choose from several types of plans to offer your employees. Sana provides every small business a dedicated Customer Success Manager to help make open enrollment as easy as possible and assist with administrative tasks.
Clients say they choose Sana because of superior customer service, earning the highest Net Promoter Score (NPS) compared to traditional health insurance carriers. NPS measures customer experience based on how likely they are to recommend a brand to a friend or colleague. This customer experience metric is used by companies around the world as a key measurement of customer perception of their brand.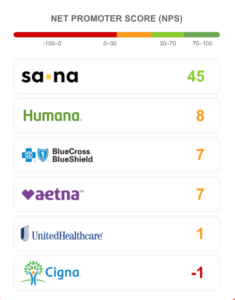 And unlike traditional carriers, Sana's rates, on average, are lower and more constant, without the typical 15-20% annual renewal rate hikes. Employees benefit from access to free telehealth visits through Plushcare, as well as Sana Perks that include free access to Maven, Ginger, and more.
If you are a startup or small business wanting to attract and retain the best talent, offering health care benefits is vital. You can provide excellent plans that meet the needs of your employees without breaking the bank. Do your research, ask questions, and choose a reputable company that specializes in self-funded insurance plans for small businesses.
Our customers love us.
Sana uses a technology-driven approach to benefits that help employees stay happy and healthy. Benefit packages for employers with full medical, dental, vision and perks without the headaches or hidden fees.