Sana Blog
/
4 things startup founders need to know about offering health insurance
4 things startup founders need to know about offering health insurance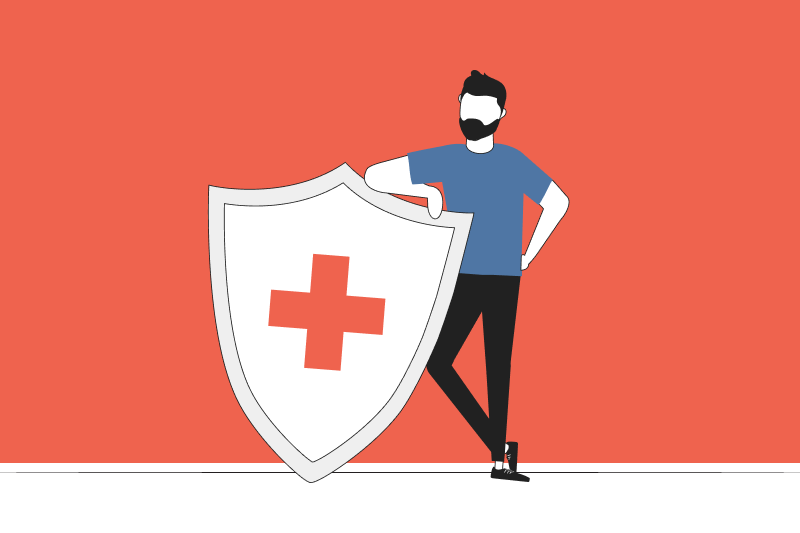 Every startup founder has weighed the pros and cons of offering employee health insurance from the get-go.
The pros of health insurance for startups are well documented: Offering health coverage is crucial to recruiting top talent and retaining star employees. Pre-COVID, 56% of U.S. adults with employer-sponsored health insurance considered it a critical factor in deciding to remain in their current job. Around half said it was a deciding or important factor in accepting their current job.
And people are even more attuned to their health post-COVID: In 2021, 77% of people reported paying more attention to their health due to the pandemic.
On the flip side, healthcare for startups is a significant investment, both in terms of money and time — two things many startup founders don't have in excess. As a result, some founders decide to wait until their business is profitable or until they have hired more employees who can share the HR burden of health plan management.
To help entrepreneurs decide whether or not to include employee health insurance in their business plan, we've put together this list of four things startup founders should know about offering health benefits.
Spoiler alert: The pros of offering health insurance immediately far outweigh the cons.
4 things startup founders need to know about offering health insurance
1. It's never too soon for startup founders to offer health insurance.
According to the 2022 SHRM Employee Benefits Survey, healthcare is the most important benefit an organization can offer its workers, followed by retirement and leave benefits. This is just as true for startups as it is for the Fortune 500, if not more so.
Enterprise companies are more established than startups, which means they can offer greater job security on top of competitive benefits and salaries. For startups to have any hope of attracting the best and the brightest away from those corporations, offering employer-sponsored health insurance is non-negotiable. After all, attracting the best employees from day one will give your startup the best chance of scaling and thriving in the long run.
So build health coverage into the business plan. Know what it costs on average, and budget for it from day one. Check out this entrepreneur's advice to fellow small business owners about prioritizing health insurance right away.
2. Self-funded health plans with level-funding are ideal for startups.
Self-funded health insurance refers to employers paying directly for all the healthcare their employees use. Self-funding is cheaper than fully-funded health insurance, which entails paying a high premium to an insurance carrier every month — even when your employees don't use their health plan.
The catch is that self-funding can be risky and make budgeting difficult: If multiple employees have unexpected, catastrophic claims at once, the employer is suddenly on the hook for them.
Level-funded plans give you the savings of self-funding with predictable monthly payments. Employers pay a fixed sum toward employee healthcare. If claims are lower than the employer's contribution, the employer receives a refund or credit. If claims are higher, stop-loss insurance covers the overage.
There are also tax benefits associated with level-funded plans: They are exempt from state taxes on premiums and the Affordable Care Act (ACA) health insurance tax (HIT) on premiums.
3. Wellness benefits can help startups contain employee healthcare costs.
Offering wellness benefits alongside health insurance for startups kills two birds with one stone:
It makes your overall compensation package even more attractive to prospective and current employees. Not only does finding low- and no-cost ways to take care of your employees' mental and physical well-being improve their quality of life, but it is also a powerful

employee retention tactic

.

It can lower your healthcare costs long-term. When employees have the tools to proactively attend to their wellness, they may find themselves in better health — and needing to seek less reactive healthcare overall.
Consider choosing an insurer that builds health and wellness programs into their plans so your employees can enjoy $0 therapy, physical therapy, health coaching, fitness classes, and more.
4. Choosing an insurer that includes TPA services can reduce the HR burden of offering health insurance.
Some insurance companies include third-party administrator (TPA) services as part of their health insurance offerings, allowing you to outsource the bulk of administrative tasks associated with offering health benefits. TPAs can take over member enrollment, claims adjudication, customer service, health benefits reporting, plan customization, and more.
With a TPA handling plan and claims management for you, you don't have to become a health insurance expert to offer your team the best benefits.
Now that you know what to look for in startup health insurance, consider partnering with a modern insurance company that innovates as quickly as you do.
The legacy companies that hold the lion's share of the U.S. group health insurance market tend to favor large employers. They specialize in fully-funded offerings, which are more attainable for companies with hundreds of employees and bigger budgets. Not only that, but they often give discounts to large groups with greater buying power, leaving startups paying 8% to 18% higher premiums than enterprises for the same policy.
Modern insurtech companies, being startups themselves, tend to favor fellow startups. These companies lead the way in level-funded health plans built specifically for smaller groups. They tend to be more tech-enabled than their legacy competitors, which means easier plan management for you and more intuitive member portals for your employees.