Sana Blog
/
Healthcare inflation in 2023 — and how employers can combat it
Healthcare inflation in 2023 — and how employers can combat it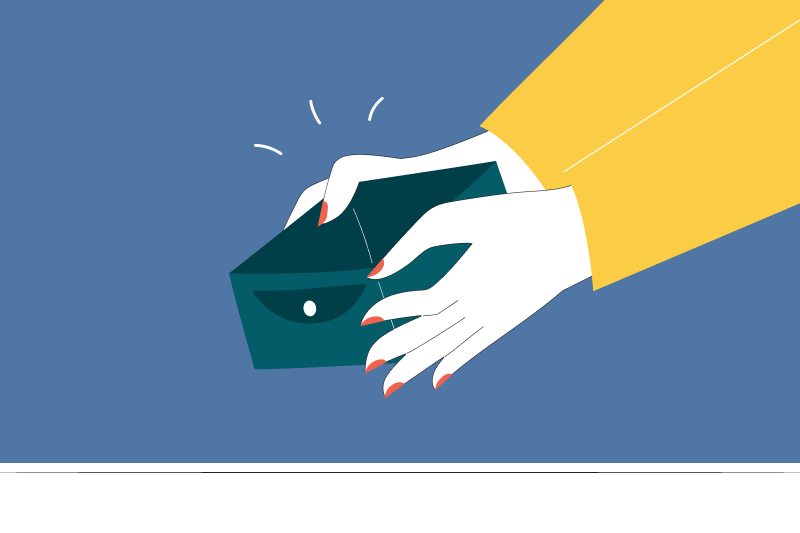 Medical costs are always rising. This is known as healthcare inflation.
There are things employers can do to protect themselves and their employees against the worst excesses in healthcare pricing (and things brokers can do to protect their clients).
Read on to learn more about healthcare inflation and how employers and brokers can mitigate its impact.
What is healthcare inflation?
Healthcare inflation, or medical inflation, refers to the increasing cost of medical services over time.
There are multiple contributing factors to healthcare inflation:
Hospitals and other facilities may charge more for services if their personnel costs go up — in the form of higher salaries for hospital staff, for instance — or if the cost of consumables such as masks and gowns increases.
Cutting-edge treatments, technologies, and drugs are generally expensive, and providers may have to raise prices in order to offset the cost of acquiring them.
The cost of services may go up as demand increases, especially if there is a shortage of providers able to provide the service in a given area.
An aging or growing population can increase the overall cost of healthcare, as can an increase in the incidence of costly chronic diseases.
Record high levels of consolidation and low levels of competition mean that insurers, pharmaceutical companies, pharmacy benefit managers, and healthcare providers and facilities can all arbitrarily raise prices to line their pockets.
Federal legislation may influence healthcare costs — for example, the discontinuation of federal funding for COVID-19 treatment and vaccines could spike costs across the healthcare system.
Medical price increases for any of the above reasons eventually find their way to consumers — even those who are covered by health insurance. When providers request higher reimbursement rates from payers (insurers), payers pass on those cost increases to their individual and group policyholders.
According to the Kaiser Family Foundation (KFF), about half of U.S. adults say they have difficulty affording healthcare costs, which often causes them to delay or forgo the care they need. Healthcare inflation is also a health equity concern, as high healthcare costs disproportionately affect uninsured adults, Black and Hispanic adults, and low-income Americans.
What is the U.S. healthcare inflation rate for 2023?
The U.S. healthcare inflation rate, or the "the year over year change in the healthcare component of the U.S. Consumer Price Index," was 3.06% in January 2023 — lower than it was at the end of 2022 (hovering around 4%) but higher than it was a year prior (2.47% in January 2022).
How does healthcare inflation compare to the rest of the U.S. economy?
Historically, healthcare inflation outpaces inflation in the rest of the economy. Medical care costs have risen a cumulative 110.3% compared to the Consumer Price Index for all urban consumers' (CPI-U's) 71% since July 2000.
However, inflation in the broader economy is not always reflected in health sector prices immediately. This is because contracts between payers and providers are often signed for multiple years, and payers set rates prospectively. This means that, once inflation hits providers, they have to wait until it's time to renegotiate their contracts with payers to raise prices. In turn, payers can't raise premiums until their customers' renewal date.
Such a lag time was observed last year. According to KFF, "In October 2022 overall prices grew by 7.7% from the previous year, while prices for medical care increased by 5.0%." But healthcare inflation is likely to catch up to, if not outpace, overall inflation eventually.
The impact of the Inflation Reduction Act
In August 2022, Congress passed the Inflation Reduction Act to make healthcare more affordable, fight the climate crisis, and tax wealthy corporations.
The Act includes a number of healthcare provisions intended to lower the cost of prescription drugs and lower health insurance premiums for families. The law:
Allows Medicare to negotiate prescription drug costs, which could lower drug costs for 5-7 million Medicare beneficiaries
Caps pharmacy costs at $2,000 per year for Medicare recipients (starting in 2025)
Caps insulin costs at $35 for a month's supply (starting in 2023), which will impact 3.3 million Medicare beneficiaries with diabetes and cut annual spending on insulin approximately in half for many seniors
Extends the Affordable Care Act's subsidies through 2025, which will allow 13 million Americans to continue to save an average of $800 per year on health insurance premiums and prevent 3 million Americans from losing their health insurance
These healthcare provisions will have a meaningful impact on household medical costs for millions of Americans. The law's effect on inflation in general and healthcare inflation in particular, however, is as yet unknown.
How will inflation impact health benefits costs?
The cost of health benefits rose 3.2% in 2022 — far below the general inflation rate of about 8%. However, as mentioned above, inflation is not able to be reflected in the cost of health benefits right away.
The cost of health benefits is expected to rise more sharply in 2023, with employers predicting a 5.6% increase in medical costs per employee according to Mercer. And, according to professional services firm Aon, the amount that U.S. employers pay for their employees' healthcare will increase 6.5% to more than $13,800 per employee in 2023.
Much of the inflation observed in 2022 is expected to hit health benefits pricing in 2024. According to Sunit Patel, Mercer's chief actuary for health and benefits, "Employers have a small window to get out in front of sharper increases coming in 2024 from the cumulative effect of current inflationary pressures."
5 ways employers (and brokers) can combat inflation
While employers cannot escape soaring healthcare costs entirely, there are ways they can contain them — without passing all premium hikes onto employees or sacrificing the quality of care. Likewise, brokers can use these tactics to protect their clients from excessive healthcare costs.
Choose a level-funded health plan.
The USI Insurance Services 2023 Employee Benefits Market Outlook Report found that employers can save 5% to 10% on premiums by switching from a fully-funded plan to a level-funded plan — on which employers pay a fixed monthly amount into a claims fund to cover medical claims as they arise. This means that employers only pay for the healthcare employees actually use. If they use more than budgeted, employers are protected by stop-loss insurance.
Level-funded plans also incentivize employers to champion their employees' health and well-being. If everyone in the group gets and stays healthier, the group's total medical spend will go down over time.
Use reference-based pricing, a transparent reimbursement model.
Reference-based pricing (RBP) is an alternative to traditional pricing models in healthcare that can lead to savings of up to 30% for employers. RBP pays medical providers and facilities a percentage of an established benchmark — usually a percentage above Medicare pricing for a given service. Legacy carriers, by contrast, negotiate "discounts" off of what providers charge for services — the problem being that both the provider's billed charges and the payer's negotiated discounts are completely arbitrary, which is why it is easy for them to balloon out of control.
An RBP approach does not use a fixed network of providers, so employees can see any provider who will accept the pricing arrangement. Employers can directly negotiate contracts with physician practices and hospitals to accept RBP for services, partner with a TPA to negotiate those contracts for them, or choose a health plan that has an all-access network and uses RBP.
Use a transparent pharmacy benefits manager.
Not all pharmacy benefits managers (PBMs) are transparent. Unfortunately, the largest PBMs in the U.S. (CVS Caremark, Express Scripts, and OptumRx) notoriously use anti-competitive practices to make a profit. For instance, knowingly preventing patients from accessing the cheapest drugs by placing name-brand drugs on the formulary instead of generics because they receive a larger rebate for higher-priced drugs — or charging the insurer more for a drug than they paid the pharmacy for it and keeping the profit, which is known as "spread pricing."
That's why employers should choose a transparent PBM that operates on a "pass-through" model, in which they pass some or all discounts and rebates they receive along to the insurer in exchange for a fixed administrative fee. A good example is Sana's partner Smith Rx, which helps health plans and their members save up to 50% on their Rx spend.
Offer and encourage preventive care and management for chronic conditions.
Health plan members with undiagnosed or mismanaged chronic conditions often drive the majority of claims expenses. Studies show that, for many employers, just 5% of plan members are responsible for 60% of claims. When chronic conditions are managed properly — or avoided altogether via routine preventive care — employers can significantly reduce their overall claims cost.
This might mean offering solutions for digital physical therapy, routine mental healthcare, advanced primary care, weight loss management, health and nutrition coaching, diabetes management, hypertension management, and more.
Use claims data to steer employees in the direction of high-value care.
Employers should take inventory of where their employees are seeking care and use claims data to compare cost and quality outcomes — this can help employers identify potential partnerships with high-value providers, hospitals, and health systems that could improve quality of care while reducing costs.
Employers can also use this data to seek partnerships with virtual healthcare providers to fill gaps in access and/or incentivize the use of lower-cost virtual solutions over pricier in-person ones.
Partnering with a Centers of Excellence platform is another great way for employers to secure transparent, bundled pricing for costly episodes of care.
Once partnerships are established, it is important to educate employees and steer them in the direction of partners and preferred providers when possible.
If you are an employer or broker looking to mitigate the impact of rising healthcare costs, get a quote from Sana today. We offer level-funded plans, use RBP to reimburse our all-access network of providers, and partner with Smith Rx to contain pharmaceutical costs. We also partner with over a dozen virtual and in-person providers of high-value healthcare — which your employees can use for $0 on most plans. 
Frequently asked questions about healthcare inflation
Yes, premiums are expected to rise 5.6% in 2023.
According to the Bureau of Labor Statistics of the United States Department of Labor, the Consumer Price Index (CPI) is "a measure of the average change over time in the prices paid by urban consumers for a market basket of consumer goods and services," and inflation is "the overall general upward price movement of goods and services in an economy." The CPI is a factor in determining inflation. 
Causes of rising healthcare costs include inflation in the broader economy, provider shortages, expensive treatments/technologies, aging/growing populations, predatory practices by providers/payers/pharmaceutical companies, and more.
No. Inflation affects healthcare pricing eventually — but not always immediately, due to the fact that provider payment contracts often last for multiple years, and payers set rates prospectively.