Sana Blog
/
What is Reference-Based Pricing (RBP) in Healthcare?
What is Reference-Based Pricing (RBP) in Healthcare?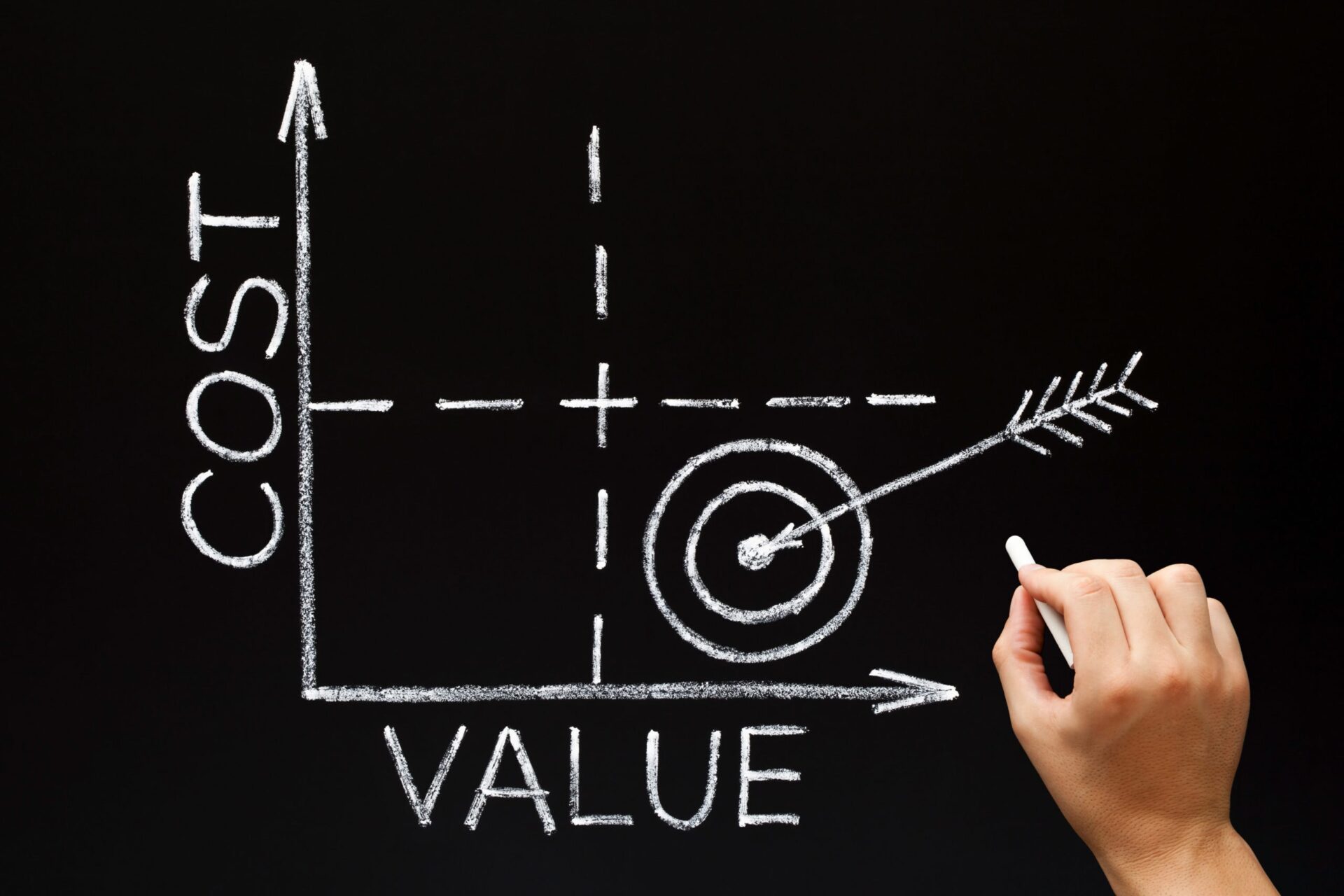 Reference-based pricing in healthcare: An unknown alternative for better claim cost value
Reference-based pricing (RBP) in healthcare is an alternative to traditional pricing that generally stabilizes and/or reduces claims costs. But that's not all. RBP differs from traditional health care pricing in other ways that can save your business money on employee health insurance.
According to the Society for Human Resources Management, reference-based pricing in health care is "a cost-containment strategy that pays doctors, labs, clinics, and hospitals a percentage of an established benchmark. Most often, the reimbursement rate is 120 percent to 300 percent of Medicare pricing for a given service."

As an employer, the cost of your employees' health care claims plays a critical role in the prices you pay to offer them health benefits. But understanding the actual cost of a health care claim can be a challenging task. Traditional insurance carriers provide plans for a fixed monthly fee which is often inflated and opaque.
Reference-based pricing in health care gives more clarity and stability to the cost of claims, but it's relatively unknown as an option. Only 2% of employers in this study said they currently use RBP. The same survey responses revealed how employers balance the importance of competitive benefits with their attempts to manage costs with other strategies, for instance:
Even though choice drives higher costs, 83% of respondents offer a selection of plans, 76% of which include traditional plans.

Employers offering high-deductible full-replacement plans make up just 13% of the market.

RBP implementation for targeted services is still low, with only 2% of respondents presently using it and 10% planning to use it in the future.

84% percent of employers have embraced telemedicine to provide easy access to doctors.

Employers offer well-being programs in just half of the cases.

53% of respondents offer coaching for chronic conditions.

73% of employers offer disease management programs.

Approximately half of the surveyed employers are expanding coverage to other eligibility groups, such as domestic partners, instead of limiting coverage through dependent eligibility audits.
Companies are looking for reasonable health care costs while offering attractive employee benefits, but they may be overlooking reference-based pricing as an option. Are you?
How reference-based pricing works
As briefly explained above, reference-based pricing in healthcare is a model that pays claims based on an established benchmark rather than based on a carrier-determined fee. This means employers' health care costs are set based on reference prices, not arbitrary markups from carriers. RBP is more common in self-funded health plans.
Here are some of the benchmarks reference-based pricing may use in setting health care claims. They include:
Medicare reimbursement rates

Provider's reported costs

Third-party data sets

Reported wholesale prices
Reference-based pricing in healthcare goes by several names. For example, you may hear "Medicare reference-based pricing," "reference-based reimbursement," or "reference pricing."
How is reference-based pricing different from traditional health care pricing?
A carrier administers an employer's health care claims for a fixed monthly fee in a traditional, fully-funded plan. The carrier's claims rates — the amount the insurance carrier will pay the health care provider for each medical service delivered — are privately negotiated between the carrier and the health care providers. The carrier's estimate for those claims prices is just one element of the monthly fee. Other factors in the monthly fee include administrative expenses for managing claims or markups and premiums added onto claims prices.
Isolating the true cost of claims can be difficult at best on a fully-funded plan. Carriers are under no obligation to share the reasons behind their pricing, and member companies rarely ask.
Even though health care costs are one of the biggest business expenses and costs continue to rise, there is little-to-no pricing transparency. This makes budgeting for health care costs from year to year challenging for companies.
On the other hand, reference-based pricing in health care sets claims costs based on established benchmarks such as Medicare prices. RBP is a more frequently seen model in self-funded plans, where employers pay for their own claims instead of paying a carrier a fixed fee for handling their claims. In the self-funded model, the employer has a huge incentive to keep provider payments under control.
Overall, self-funded medical insurance for businesses, also known as self-insurance, is more affordable for small companies than fully funded plans. They also provide greater flexibility and convenience. For instance, participants are free to choose their service providers without obtaining a referral from their primary care provider.
Self-funding has become increasingly popular among small businesses due to its affordability and flexibility. Employers with self-funding are responsible for paying their employees' medical claims and contract with a third-party administrator or insurer to administer their plan.
Despite being more affordable and flexible, self-funded plans can come with the risk of catastrophic claims capable of draining your budget unexpectedly. A level-funded plan will help you counterbalance this scenario.
Level funding is a form of self-funded coverage that stabilizes monthly cash flows. This means you will only pay for the health insurance you use, just like you do with self-insurance. Level funding, however, caps your costs. You get reimbursed or receive a credit at the end of the year, and stop-loss insurance pays for catastrophic claims.
Both options use RBP to establish their claims costs. These modern insurance plans use industry-standard benchmarks to help employers gain visibility into the prices they pay for health care claims and generally reduce the cost of claims.
How Does Reference-Based Pricing Save My Business Money?
Reference-based pricing in health care can lead to cost savings for employers in two ways.
Transparency
First of all, RBP increases transparency because it sets costs from a transparent, established benchmark. There's no room for hidden fees or opaque cost structures. As a result, employers can reasonably trust they'll avoid markups and pay lower premiums.
RBP's established benchmark is the Medicare reimbursement rate. According to the portal Employee Benefit News, "RBP plans using Medicare as their benchmark typically add a 120-170% markup to the Medicare reimbursement rate — which is still far less than the 250% of Medicare reimbursement many hospitals bill employer plans, even after any discount an insurer might have negotiated. As a result, employers that implement RBP plans have achieved substantial savings, reducing health care costs by 5-20%."
Alignment of Incentives
To understand why carriers allow their negotiated rates to get so much higher than Medicare's pricing, you need to know the second driver of savings – the alignment of incentives.
Traditional health insurance carriers actually receive incentives to increase claims costs — an issue that puts them at odds with employers. This is due to the Affordable Care Act (ACA) mandating carriers to spend at least 80% of premiums on medical claims. Since carriers can only grow profits by covering more lives or increasing the average cost of claims per life, they have no incentive to push back against providers increasing their services each year. As the cost of claims (the 80%) goes up, the carrier's remaining 20% profit grows accordingly. Employers are at the receiving end of these increases.
Self-funded medical insurance for businesses removes the at-odds incentives, as the employer is paying the claims themselves. Referenced-based pricing provides an efficient way for those employers to arrive at fair, transparent pricing without creating contracts with every provider their members want to use.
Are you considering reference-based pricing for your health plan? Make sure your insurer uses RBP to lower your health care costs. By choosing Sana, you'll have access to the latest, most modern health insurance options with an RBP model. Every small business gets a Sana customer success manager if questions pop up along the way. Get a quote today.