Sana Blog
/
Self-funded health insurance pros and cons
Self-funded health insurance pros and cons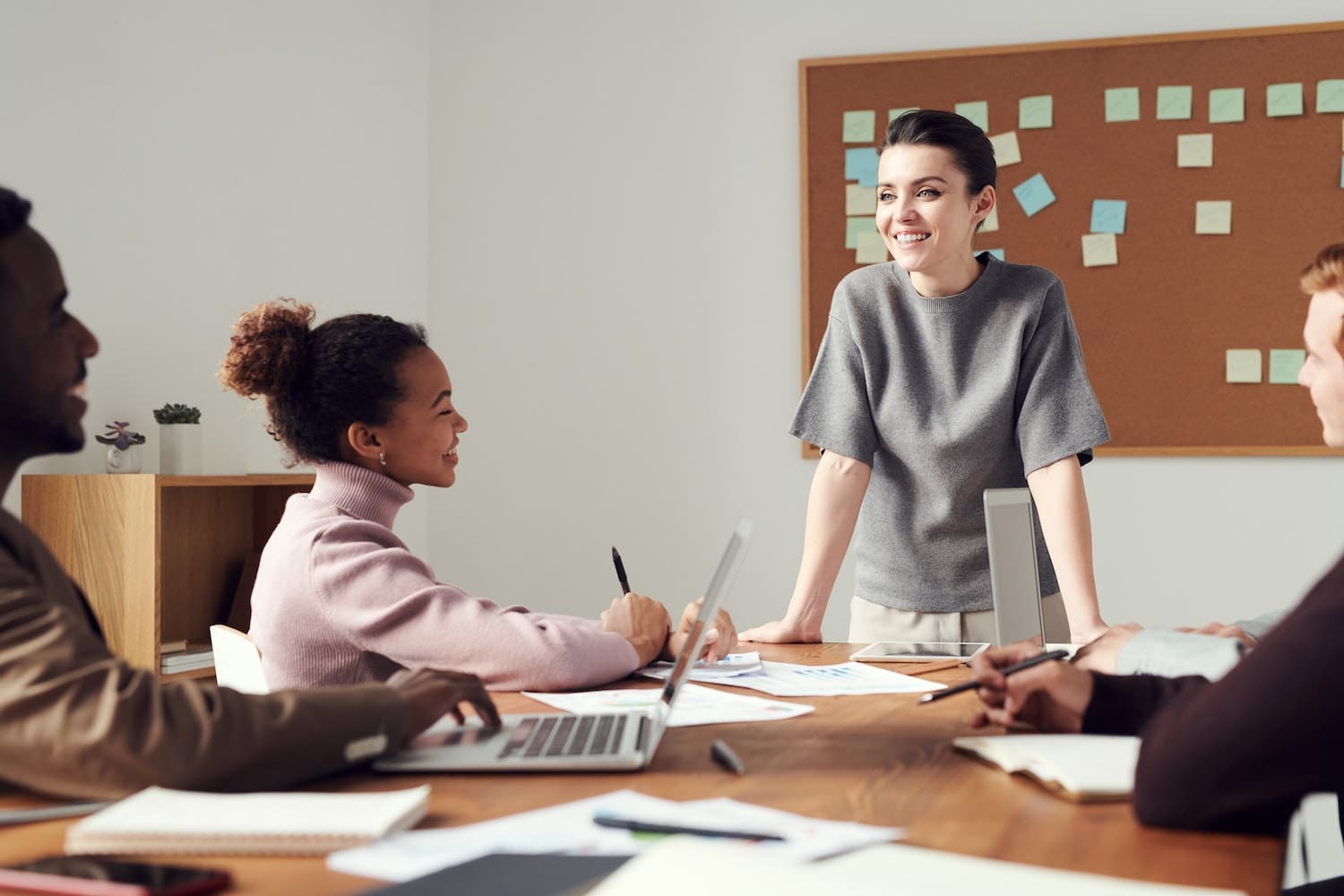 Self-funded health insurance pros and cons: Starting with the basics
Are you new to self-funded plans and wondering how they compare with other health insurance plans? Learning self-funded health insurance pros and cons and some basic concepts will help you make the best decision for your business.
Kaiser Family Foundation (KFF) defines a self-funded plan as "An insurance arrangement in which the employer assumes direct financial responsibility for the costs of enrollees' medical claims. Employers sponsoring self-funded plans typically contract with a third-party administrator or insurer to provide administrative services for the self-funded plan. In some cases, the employer may buy stoploss coverage from an insurer to protect the employer against very large claims."
At this point, it's a good idea to emphasize that a self-funded plan is entirely different from the more common, fully-funded medical plans. With fully-funded health plans, employers pay a premium to an insurance carrier that assumes the financial risk. The premiums pay for claims, as well as for the insurer to administer the plan.
Self-funded health insurance is increasingly popular
The popularity of self-funded plans is on the rise. They have become an attractive option for companies across the nation that want to offer employees healthcare benefits.
A 2020 study by Deloitte and Advanced Analytical Consulting Group revealed that 60% of covered workers in firms with three or more employees were in partially or entirely self-funded plans. On the other hand, the International Foundation of Employee Benefit Plans reported that between 1999 and 2014, the proportion of public and private sector workers covered by a self-funded health plan increased from 44% to 61%.
Small businesses and startups often choose level-funded plans, a type of self-funded plan in which employers pay a fixed monthly amount for employee benefits and get reimbursed for what they don't use.
Level-funded plans also incorporate stop-loss insurance which protects self-insured employers in case claims exceed predetermined levels. According to the KFF:
13% of small firms offer a level-funded plan in 2020

31% of covered workers in small firms are in a plan that is either self-funded or level-funded in 2020, higher than the 24% registered in 2019
Self-funded health insurance pros
What are the advantages all these businesses are finding when assessing the self-funded health insurance pros and cons?
Cost
Self-funded insurance costs less than fully-funded plans for both the employer and the employee. It cuts out unnecessary expenses included in most traditional plans, such as taxes on gross premiums, administrative and underwriting costs.
Self-funding doesn't require you to pay premiums based on community rates that may be higher than your employee group's risk. If you run a small business with relatively healthy employees, it's an excellent option for you because the company (instead of the carrier) funds the plan. The carrier has less risk and can, therefore, lower their rates.
Level-funded plans are exempt from state taxes and the ACA (Affordable Care Act) health insurance tax (HIT) on premiums.
Claims management
Employers only pay for the healthcare that employees use. When a considerable number of claims or expensive claims arise, the stop-loss insurance mentioned above kicks in (if the plan is level-funded). You can manage your claims directly, avoiding the administrative red tape and fees from fully funded carriers.
Direct access to benefits
Self-funded plans offer more transparency and control in terms of the benefits you provide to your employees. With a fully-funded plan, you must go through a carrier to access these benefits.
Budget predictability
A level-funded plan will let you plan your budget because the premium amount you pay each month is a set amount and capped at a predetermined maximum. Again, if your employees make more claims than what you contributed to the plan, stop-loss insurance will cover anything over the capped amount.
If the opposite happens (your payments into the plan exceed the annual claims), the carrier reimburses you anything under the capped amount. You have the peace of mind that you will not pay more than what you budgeted.
With level-funding, even though you are paying only for actual claims, you still know what you will pay month to month.
Access to plan data
Having access to data is a great plus when balancing self-funded health insurance pros and cons. On fully-funded plans, the carrier or insurer keeps your claims' data. You lose total control of the amount, types, and frequency of the claims. But with a level-funded health insurance plan, your business owns access to this data.
Besides granting more transparency into costs and claims, it will let you see the big picture and be more proactive in implementing wellness, prevention, and alternative care programs for your employees. These types of programs benefit your employees' wellbeing, but they can also help you lower your plan costs over time.
Flexibility
Self-funded plans for small businesses are more flexible and not subject to cookie-cutter benefits. The plans allow for more customization options that will let you choose features and coverage based on your employees' needs and your budget.
Besides including medical, dental, and vision care, top self-funded plan carriers will offer modern benefits like telemedicine, mental healthcare, physical wellness, and maternity. Many or all of these can come at no additional cost.
Self-funded health insurance cons
Careful with the "pay what you use" policy
Self-funded plans will require your company to pay for what you use without a cap. This means that, since your company is assuming that risk, you could pay less if claims are low or pay more if claims are high.
The level-funded model explained above solves this challenge. Be sure to ask if the self-funded plan you're exploring is a level-funded one.
Not suitable for all-sized businesses
Your business's size, location, and overall employee health will influence what you will pay and other terms of the level-funded plan. Be sure you understand your costs and conditions based on your specific company before deciding if level-funding is right for you.
If you are a startup or small business founder, HR manager, or CEO, this option may be more attractive for you rather than a fully-funded plan. Fully-funded plans are more suitable for larger companies.
It can be complicated
Depending on the carrier you choose, there might be a learning curve with self-funded or level-funded plans. From the concept of stop-loss insurance to how you place employer and employee contributions into the earmarked trust fund, understanding everything can take some time and effort.
Some insurers offer one-on-one customer service support to help you go through the process of getting familiar with your newly chosen plans. They often provide online resources for you and your employees as well.
Employee demographics and health risks
A self-funded plan without stop-loss insurance may not be suitable if you don't want to take on the risk of paying high claims due to age or lifestyle-related reasons.
Age directly impacts how much employers and employees pay for medical insurance. Older individuals typically have more health conditions and see doctors more frequently, resulting in more claims.
Lifestyle also affects costs. Obese employees or smokers, for instance, can expect to pay a higher premium, as they could make more claims than a healthier person due to possible underlying conditions.
Weighing in the self-funded health insurance pros and cons can be easier if you talk to the right insurer. Sana created straightforward plans designed to save money, retain talent, and protect the health of your employees. Get a quote.