Sana Blog
/
Buying small business health insurance in Texas: The ultimate guide
Buying small business health insurance in Texas: The ultimate guide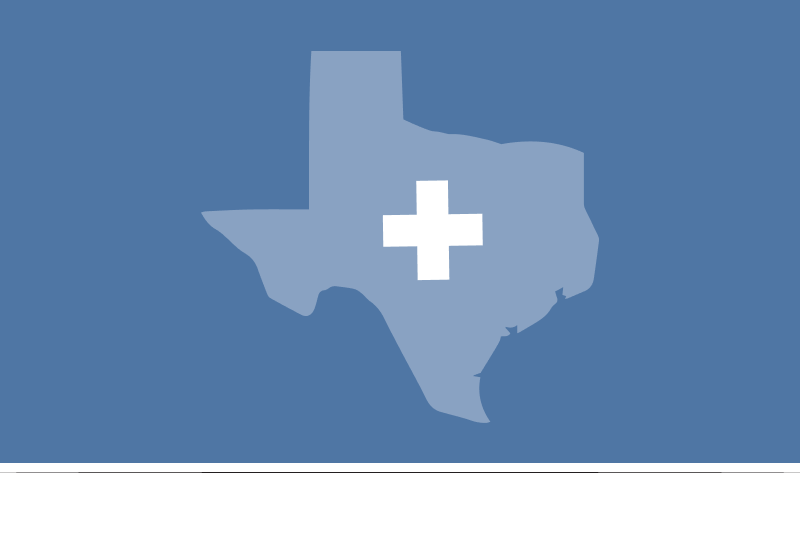 Last updated on March 16, 2023
Are you a small business owner in Texas shopping for employee health insurance for the first time? Or maybe you're dissatisfied with your current insurance company and want to learn about your other options for small business health insurance in Texas.
Either way, this guide is for you.
We break down:
Small-employer health insurance law in Texas
Legacy carriers of small business health insurance in Texas
Modern insurance companies serving small businesses in Texas
Group health insurance brokers in Texas
Offering high-quality healthcare benefits as a small employer in Texas is important if you want to remain competitive with larger companies for top talent. According to a Glassdoor survey, around 60% of respondents said they strongly consider benefits and perks when contemplating a job offer. If you aren't offering a rich benefits package in addition to competitive pay, you are passing up the opportunity to attract all of those job seekers who place a high value on benefits.
Texas state regulations for health insurance
Small-employer health insurance law in Texas
Under Texas law, a small employer is a business with 2 to 50 employees, regardless of how many hours they work per week.
Small employers are not required to offer health insurance to employees, but those that do must make it equally available to all employees who work 30 or more hours each week year-round (not seasonally or temporarily), as well as their dependents.
New employees have 31 days from their start date to enroll in the group health plan, after which they may be required to wait until the next open enrollment period to join the plan. Employers can make newly eligible employees wait up to 90 days after enrolling for their benefits to take effect, but the insurance company cannot charge a premium during the waiting period.
The law does not require employers to share the cost of health plan premiums with employees, though many health insurance companies require employers to pay at least half of employees' plan premiums. Employers can choose to cover a greater percentage.
What is the Premium Assistance Program?
The Premium Assistance Program "allows small businesses who qualify the opportunity to offer an attractive employee benefit package that would otherwise not be possible or available to them as a small group." It helps employees of small businesses pay the premium on their employer-sponsored group health plan.
It is an option for small employers in the following counties in Texas:
Bastrop
Bell
Burnet
Harris
Hays
McLennan
Milam
Travis
Williamson
The program is run by TexHealth, a community-based nonprofit organization and fully licensed health insurance agency located in Austin, Texas. Eligible small businesses can enroll in the program to get reimbursed for one-third of the employee premium up to $110 per month, which can result in significant savings for employees. Employers may not benefit from the premium assistance, so employers who cover 100% of employees' premiums are not eligible to enter the program.
What is the Health Insurance Premium Payment (HIPP) Program?
According to Texas.gov, "HIPP is the Texas Medicaid program that helps families pay for employer-sponsored health insurance premiums."
Families with at least one person who can get Medicaid and one person who can get employer-sponsored health insurance can apply for HIPP. If it costs Medicaid less to cover you or your family under employer-sponsored health insurance than it costs to cover family members who have Medicaid, HIPP pays the employee's portion of the employer-sponsored health insurance premiums for the entire family. This allows all family members to choose from more doctors than with Medicaid alone (but doesn't require them to give up their Medicaid benefits).
The cost of health insurance in Texas for employers
According to the Kaiser Family Foundation's (KFF's) 2022 Employer Health Benefits Survey, the average annual premiums for employer-sponsored health insurance are $7,911 for single coverage and $22,463 for family coverage. On average, covered employees contribute:
17% of the premium for single coverage
28% of the premium for family coverage
Average annual premium for single coverage in the U.S.:
| | | |
| --- | --- | --- |
| | Percentage | Dollar amount |
| Employee Contribution | 17% | $1,345 |
| Employer Contribution | 83% | $6,566 |
| Total | 100% | $7,911 |
Average annual premium for family coverage in the U.S.:
| | | |
| --- | --- | --- |
| | Percentage | Dollar amount |
| Employee Contribution | 28% | $6,290 |
| Employer Contribution | 72% | $16,173 |
| Total | 100% | $22,463 |
These numbers differ slightly from small firms (with 3 to 199 employees) to large ones (with 200+ employees). At small businesses, average annual premiums for single coverage are $8,012, and average annual premiums for family coverage are $22,186. On average, workers at small firms pay more for family coverage — paying 36% of the premium vs. 26% at large firms.
According to KFF's state-specific premiums data from 2021, the average annual single premium per enrolled employee for employer-sponsored health insurance in Texas is $7,183 — of which employers contribute 78%. The average annual family premium is $21,288 in Texas — of which employers contribute 69%.
Average annual premium for single coverage in Texas:
| | | |
| --- | --- | --- |
| | Percentage | Dollar amount |
| Employee Contribution | 22% | $1,580 |
| Employer Contribution | 78% | $5,603 |
| Total | 100% | $7,183 |
Average annual premium for family coverage in Texas:
| | | |
| --- | --- | --- |
| | Percentage | Dollar amount |
| Employee Contribution | 31% | $6,599 |
| Employer Contribution | 69% | $14,689 |
| Total | 100% | $21,288 |
A quick overview of the metal tier system for health insurance plans in Texas
Health insurance plans on the federally run health insurance marketplace in Texas (HealthCare.gov) are divided into four categories, or metal tiers: Bronze, Silver, Gold, and Platinum. According to HealthCare.gov, "Health plan categories are based on how you and your plan split the costs of your healthcare. They have nothing to do with quality of care."
Read more about average cost sharing on each of the health plan categories.
Best health insurance for Texas small businesses
Legacy carriers of small business health insurance in Texas
Three legacy insurance companies hold the lion's share of the small group health insurance market in Texas. These companies specialize in fully-funded plan offerings, where an employer pays a fixed monthly premium to an insurer to take on the full risk of their employees' healthcare.
Blue Cross Blue Shield of Texas (BCBSTX) is the biggest insurer in Texas.
BCBSTX offers one set of benefit plans — Platinum, Gold, Silver, and Bronze — with two different network options within each — a participating provider option (PPO) and a health maintenance organization (HMO) option.
The metal tiers indicate cost-sharing between the insurance company and the member: The insurance company covers the highest percentage of covered services on a Platinum plan (90%) and the lowest on a Bronze plan (60%).
The network options indicate which providers members can see without incurring out-of-network fees.
The Blue Choice PPO network option is vast, encompassing 90% of hospitals and 79% of physicians in Texas. Referrals are not required for specialty care. Out-of-network care is covered, but at a lower level than in-network care.
The Blue Advantage HMO option is far more cost-effective yet far more restrictive. Members must choose an in-network primary care physician to coordinate their care and refer them to specialists. There is no out-of-network coverage whatsoever, and there is no out-of-state coverage.
See how Sana stacks up to BCBSTX.
Humana has a large presence in Texas.
Humana offers a variety of fully-funded group health plans:
Canopy: Best suited for those with minimal healthcare needs, this plan has low premiums, a high deductible, and copays for basic services from in-network providers.
Simplicity: Designed for those who want to know exactly how much to budget for healthcare, this plan has no coinsurance and no deductible for in-network care — just predictable copays.
High-Deductible Health Plan (HDHP): Ideal for those who just want coverage in case of emergency, this plan has low premiums, a high deductible, and no copays. After the deductible is met, the plan shares the cost of covered services.
Efficiency: Built for the budget-conscious, this is one of Humana's lowest-premium plans. It has a high deductible and no copays but allows members to access preventive care like annual checkups.
Copay: With higher premiums, copays for basic services, and a lower deductible, this is a traditional offering for those who use their health plan more frequently.
UnitedHealthcare Group is the largest health insurance company in the world and has a significant presence in Texas.
UnitedHealthcare Group's website has a marketplace called the Small Business Store, which allows employers to enter their zip code and shop for health plans available in their area. Like BCBSTX, UnitedHealthcare's plans are divided into metal tiers to indicate cost-sharing for covered services.
Modern insurance companies serving small businesses in Texas
Just because a few big-name insurance carriers dominate the small business health insurance market in Texas doesn't mean they are your only options. Newer insurers are challenging the status quo by building health plans for small businesses instead of catering to enterprises and treating small groups as an afterthought like the big-name carriers do.
These modern insurance companies are leading the way in level-funded health plans, which are the most cost-effective option for small businesses. With level-funding, small businesses only have to pay for the healthcare used by their employees, plus a fee to the insurer for handling administration. For a relatively healthy employee population, this is a far more cost-effective option than paying high monthly premiums for healthcare that goes unused. And if employee healthcare costs ever go higher than a certain level, the employer is protected by stop-loss insurance.
While there are several innovative insurance companies making waves in the industry — such as Sana, Oscar Health, Collective Health, Friday, and Centivo — not all are available in Texas.
Sana
If you choose a modern insurance company, Sana is an excellent option for business owners in Texas with 5 to 300 employees. We offer a wide range of plans to accommodate every budget. Our plans are all-access, meaning we consider all providers in-network, so your employees can see their preferred doctors without ever having to wonder if they'll be covered.
Through our care partners, your employees will also have access to a suite of $0 healthcare options in Texas:
Free virtual primary care in Texas via Plushcare
Free virtual mental health assistance in Texas via Ginger
Free 24/7 virtual pediatric care in Texas via Blueberry Pediatrics
Free lab work at hundreds of locations throughout Texas, including in most Walgreens, via LabCorp
Free at-home urgent care in Austin, Cleburne, Dallas, Fort Worth, Houston, and San Antonio via Dispatch Health
Free medical imaging at 150+ locations in Texas via Green Imaging
Sana's intuitive employer platform makes plan management easy. And when questions do arise, we pride ourselves on quick, exceptional customer service. You reach a real person on the phone in under two minutes when you call Sana's support team. 
Getting quotes for group medical insurance in Texas
Group health insurance brokers in Texas
Working with a broker is not necessary to secure group health coverage, but many small business owners choose to enlist their services when shopping for small business health insurance. Brokers have a wealth of knowledge within the health insurance industry and can help you explore and make sense of the overwhelming number of health plan options out there.
This distinguishes a broker from an insurance agent: While both are licensed professionals who sell insurance plans, an insurance agent represents a particular insurance company, while a broker represents you — the client.
Partner with a broker who takes the time to listen to the unique needs and challenges of your small business, so they can source the right plans at the right price for you. Be somewhat skeptical if they are only ever presenting you with plans from one insurer.
And make sure they are doing everything they can to save your small business money, such as exploring self- or level-funded plans and plugging you into value-based payment models wherever possible.
Click the following links to explore brokers near Texas' four major metro areas:
Or, go directly to our Sana plans or testimonials page to learn more about Sana Benefits.
Frequently asked questions about Texas small business health insurance
HIPP is the Texas Medicaid program that helps families in which at least one person gets Medicaid pay for employer-sponsored health insurance premiums. 
Yes — self-employed individuals in Texas can buy health insurance on the federally run health insurance marketplace at HealthCare.gov. Other options include short-term health insurance to bridge short gaps in coverage, and federal programs such as Medicaid for those who qualify.
Texas residents are not required to have health insurance under state law, nor federal law.